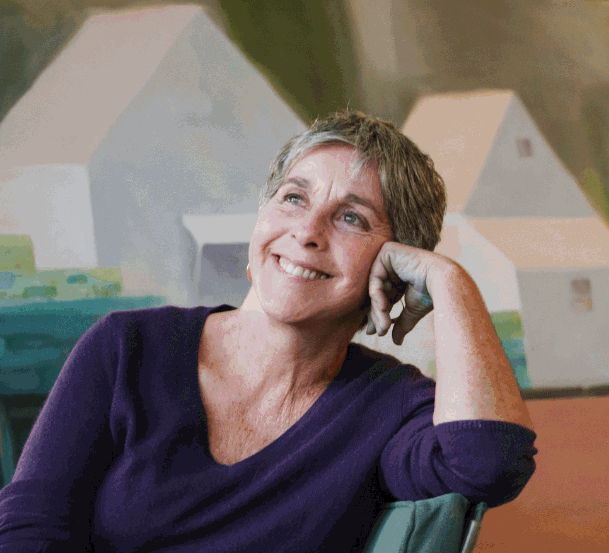 March 16, 1950 – Aug. 28, 2019
Carolyn Elizabeth Caldwell left this earth in the early hours of August 28, 2019 with a clear mind, a peaceful heart and high expectations for her next existence. She died at home, in the house that she designed and built, surrounded by caring friends and family.
Carolyn was born March 16, 1950, to Elizabeth Christine (Meschnick) Caldwell and John "Jack" Howard Caldwell at the U.S. Naval Hospital in Long Beach, California where her father was stationed in the Army. Carolyn, her three siblings and parents lived in many locations, including England, Japan, Missouri, California and Great Falls, Montana.
Carolyn graduated from Great Falls Central High School in 1968. She received an art degree from the University of Montana, a Master's degree from Boston College, and an architectural degree from Boston Architectural College. She lived and worked in St. John Virgin Islands for 16 years as an architect and moved to Maine to become a professional painter. She lived and worked in Helena for the past five years as an artist and teacher.
Carolyn was a highly regarded landscape painter who, in her own words, "painted contemporary landscapes with an abstract soul." Her art is shown in galleries and is part of permanent collections in Maine, Texas, Delaware, New Mexico and Montana. She was a signature member of the Pastel Society and taught workshops in Maine, Cape Cod, Tuscany and Montana, sharing her ability to define the quality of light and color with her students. Visit https://carolyncaldwell.com/page/3864/about-the-artist to read more about Carolyn's career, view her work and learn 25 random things you probably didn't know about her (spoiler alert: she swam from St. Thomas to St. John and from Tortola to St. John).
Carolyn was preceded in death by her parents Jack and Elizabeth Caldwell and brother-in-law Don McGonigle. She is survived by her sister Chris McGonigle, Helena MT; brother and sister-in-law Kenneth and Eleanor Caldwell, Centreville VA; sister and brother-in-law Connie Caldwell and Jeff Sauter, Scottsdale AZ; niece Megan Gittings (Chris), Helena MT; nephew Tim McGonigle (Tiffany), Simsbury CT; cousins Mark and Abby Phillip and Bob, Jack, and Don Phillip and their families; and Ken Betts, her former husband, St. John Virgin Islands. Carolyn made many long-lasting friendships wherever she lived.
In Helena, she inspired old and new friends to form a loving circle of support for her in her last days, a profound experience for everyone, a moving exchange of admiration and gratitude, and fitting her belief that in the end, it is happiness and connection that matter.
At Carolyn's request, an informal gathering will be held on Wednesday October 2, 2019 at 3 PM at the Upper Prickly Pear Fishing Access site located approximately 1 mile beyond the York Road turnoff from Canyon Ferry Road. Friends and family are invited to bring healthy appetizers, salads, beverage of choice and chair or blanket; share stories about Carolyn; and enjoy music in the type of natural setting she loved.
To plant a tree in memory of Carolyn Caldwell as a living tribute, please visit Tribute Store.
Obituaries Newsletter
Sign up to get the most recent local obituaries delivered to your inbox.