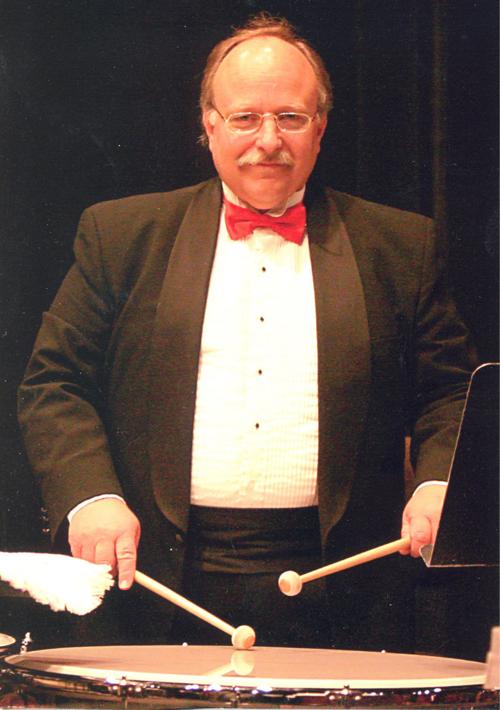 On the morning of June 30, 2015, Kerry Brown's struggle to survive the ravages and treatment for cancer of the parotid gland came to an end. He died at Saint Peter's Hospital in Helena, with his loving wife, Gail, and family members nearby. Kerry was 63 years old, just days away from his 64th birthday.
Kerry Brown was born in Billings, on July 4, 1951. He is the eldest of three sons born to Gene Gordon Brown and Dolores "Dode" Fellows Brown. In 1992, Kerry married Gail Lynn Von Tersch Brown and began family life with Gail's daughter, Christina, and his son, Kory, from a previous marriage.
Kerry began school in Billings and continued his education in Rawlins, Wyoming, and the Helena schools when the family moved here. He graduated from Helena High School with the class of 1969. Kerry then attended MSU for four years from 1969 to 1973, working toward a degree in music education but did not finish because of opportunities to tour and play music professionally.
After a brief marriage to Holly Boone Brown, Kerry took on the job of raising their son, Kory Gene Brown, who was born in 1975. Kerry supported himself and Kory in these years with music jobs, house painting and working at several local garages.
In addition to his ongoing profession as a musician, Kerry began working for the state of Montana, first maintaining the vehicles in the state motor pool fleet and then moving on to the state highway shop, building the orange snowplows we see every winter. When he retired in 2009, he had been the superintendent of the state highway shop for a number of years.
Kerry Brown was a man of many interests and talents. Music was a big one. He liked and learned to play many styles. He was a good listener and had a great ear. But he liked lots of other things too, like motorcycling, camping, sports, dogs, boating, snowmobiling, trucks, trailers and travel. He prized and possessed a shop full of quality tools and was expert at repairing and restoring machines and equipment. He was a skilled "DIY" guy as witnessed by the beautiful work done on his home and yard. As an occupation after retirement, he became an expert at repair and restoration of percussion equipment. He could make a beat up school tympani drum look and play like it just came off the showroom floor.
Kerry was a highly respected and valued musician, specializing in drums and percussion. He performed with and was a member of many excellent groups over his nearly five decades of musical career. Some of those groups include: Helena Symphony Orchestra, State Capital Band, Helena Chamber Singers, The George Groesbeck Trio, The White Mill Brothers, Last Chance Dixieland Jazz Band, La Misma Gente, Heritage, Mid Life Crisis, Carousel, Jazz Sunday at St. Paul's UMC and accompanied the St. Paul's Choir. His skills and reputation as a drummer were such that he was often chosen to back up big-time performers like Dionne Warwick when they would make appearances in Montana.
Kerry was a longtime member of the Helena Symphony Orchestra and was an active member and officer of AFM Local 642 (musicians) for many years. Kerry and Gail are members of St. Paul's UMC.
His father, Gene Brown, and his mother, Dolores "Dode" Brown, preceded Kerry Gene Brown in death.
He is survived by his wife, Gail Brown; his son, Kory Brown; his grandson, Jakob Brown; his brothers, Kim Brown and Kelly Brown (Tenzin Dhongthog); and his step- daughter, Christina Gantt (Coty Rogers). Other survivors include his mother- and father-in-law, George and Carol Von Tersch; sisters-in-law Cathy Stone (Don Stone and niece Claire) and Linda Clarkson (Cameron Clarkson and niece Catie, nephew Nathan); brother-in-law Brad Von Tersch (nephews Bryce and Travis and niece Sarah); and his black Labrador retriever, Melody Lane.
Kerry's family wishes to thank Dr. Weiner, Emily and Todd Burton and the oncology nurses at Saint Peter's Hospital for their care and professionalism.
A celebration of Kerry's life will be held at 11 a.m., Monday, July 6, at St. Paul's United Methodist Church, 512 Logan St., with a reception to follow the service at the church. Please visit www.aswfuneralhome.com to offer condolences to the family or to share a memory of Kerry.
Memorials are suggested to: Helena Symphony Orchestra Association, 2 Last Chance Gulch, Helena, MT 59601; and Pads For Paws Foundation, P.O. Box 287, Helena, MT 59601.