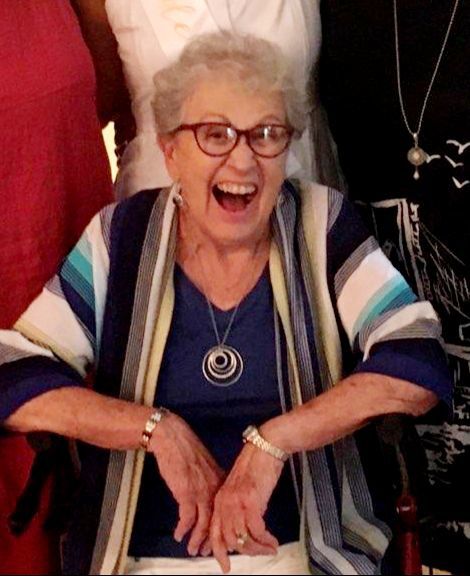 Beverly Ann (Zupan) Opitz 79, of Helena, Montana, passed away surrounded by her family on December 30, 2019, after a long battle with Progressive Supranuclear Palsy (Parkinson's Disease) and Lymphoma.
Bev was born in Roundup, Montana, on April 8, 1940, to Lucas and Ann Zupan where she joined her brothers Bob and Don. She had an adventure filled childhood around the Zupan Grocery Store.
She attended Roundup High School and was often self referred to as the Musselshell County Champ out of Camp No. 3. She went on to earn a nursing degree from Carroll College and maintained lifelong friendships. She was drawn to nursing because of her desire to care and help others. She worked for Shodair Children's Hospital and in an allergy clinic. Throughout her career she made the most amazing friends (sisters) and remembered all of her patients names.
Bev's greatest joy was her family. She married Don, the love of her life, in 1962. They spent 57 years together and went on to raise five children.
Bev had a sense for adventure and enjoyed traveling. Her Slovenian heritage shined through with her love for music, dancing, and polkas — especially the chicken dance.
Bev had a positive impact on others throughout her life. She relished in singing an enhanced version of Happy Birthday and making signs for all, and was known as the Birthday Queen in Sun City West, AZ. She never missed an opportunity to dress up for Halloween so she could make people laugh.
She will be remembered for her smile and zest for life!
She is survived by her husband, Don; and children: Mary (Mitch) Goplen of Billings; Donna (Alan) Hulse of Helena; John (Julie) Opitz of Draper, UT; Andrea Opitz (Jim Bryan) of Helena; Jennifer Hoover of Missoula; and grandchildren: Alec Goplen (Jessa, Rowen, Renley); Chase Goplen; Tyler Hulse; Zachary Hulse (Mary); Lucas and Jacklyn Opitz; Charleese and Thomas Hoover.
A vigil will be held Wednesday, January 8, at 6 p.m. at Anderson Stevenson Wilke. A celebration of life mass will be held on Thursday, January 9th, at 12 p.m. at St. Helena's Cathedral. Reception will follow at the Brondell Center. Private family burial to follow at Fort Harrison.
In lieu of flowers, memorial contributions may be made Cure PSP (www.psp.org/iwanttohelp/ways-to-give) to St. Helena's Cathedral.