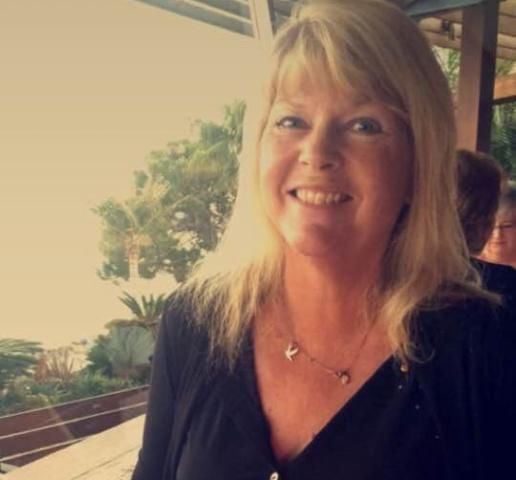 May 1, 1958 – Oct. 26, 2019
Leslie "Lesli" Carole Allen passed away peacefully on October 26th, 2019 in San Diego, CA after complications from a very short battle with cancer. Her daughter and son were by her side during her passing. Lesli and her family thank Sharp Memorial Hospital for all of their amazing care these past seven weeks.
Lesli was born on May 1st, 1958 in Fresno, CA. At age 8, she moved with her family to Bakersfield, CA. Her happiest memories of her youth were the beach with her grandma, fishing with her grandpa on his boat in Morro Bay, and playing pinochle with her sister, mom and dad. She attended West High School, class of 1976, and graduated from California State University, Bakersfield with a degree in Psychology. She worked as a Case Manager for most of her career and loved helping people. Lesli had also recently started taking classes at UCSD extension to become certified as an alcohol and drug counselor.
Lesli loved to dance. She took dance classes as a child & as an adult and performed in many recitals. Her passion for dance & music remained throughout her life. She also loved making jewelry and going to arts & crafts shows and loved exploring San Diego. Lesli loved the beach and the ocean. She loved swimming out past where the waves were breaking, and would spend hours laying at the beach. That was her happy place and where she went to relax.
Lesli was devoted to her family, children, and grandchildren; they were her everything. She was such a bright light with a carefree soul, and endless compassion for others. She was spontaneous, adventurous, funny, and loved her family and friends deeply. Her life revolved around her kids and grandchildren. Her wit, charm, laugh, smile, and warm personality will be greatly missed. She would want her family to continue to care for each other and live life to the fullest as she always did.
Lesli was preceded in death by her father, Buddie Allen and her beloved son, Jeffrey Story.
She is survived by her mother Carole Plowman, son Phil Story and his wife Tricia, daughters Dianna Story and Chaela Wordal, sister Judith Allen, and grandchildren Adrianna, Mallorie, Rhiannon, Sage, Kaelyn, Jacquelyn, Leo, Erikah, Cashlin, and Ila. Lesli also leaves behind several cousins, and many close friends.
Celebration of life services will be held on Thursday, November 7th at 1:00 pm at Benedict-Rettey Funeral Home, 1401 Quintana Road, Morro Bay, CA.
In lieu of flowers, donations may be made to the American Cancer Society.
Obituaries Newsletter
Sign up to get the most recent local obituaries delivered to your inbox.