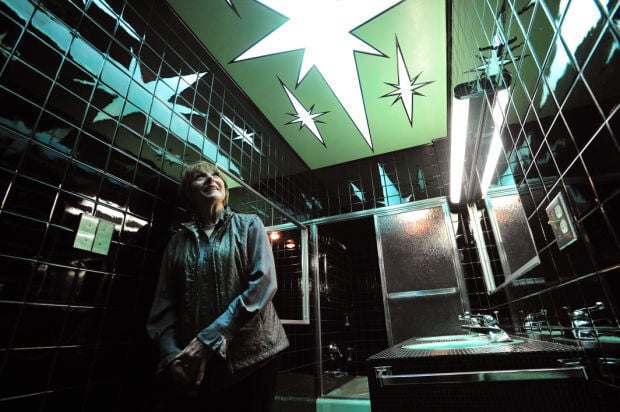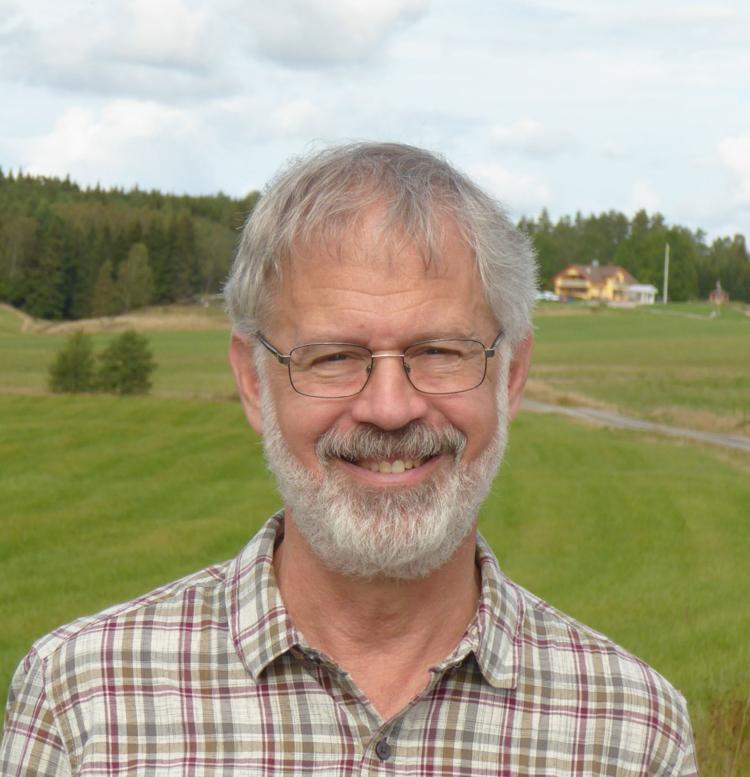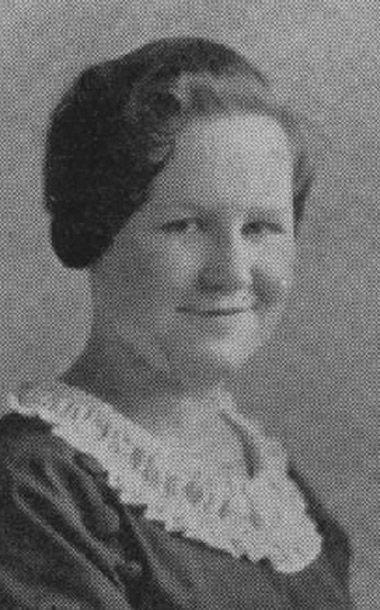 "Big Dorothy" Baker was the last madam of the last brothel in Helena. Until 1973, her employees worked upstairs above what is now The Windbag Saloon. Many of Helena's finest citizens knew the location and layout of Dorothy's Rooms. Helena District Court knew about her as well.
Big Dorothy was born Dorothy Putnam in 1915, in Great Falls. By 1947, she was in Helena and doing well. By 1954 Dorothy had moved into management. She took over The Dell, an established house on South Main Street, just about the time that street was renamed South Last Chance Gulch. On that block south of Broadway you could find bars on the first floor and "furnished rooms" upstairs on one side of the street and the Eagles lodge and The Independent Record building on the other.
Dorothy shared a hallway with Ida Levy's Rooms. Next door was Pearl Maxwell's The Royal Rooms. Pearl had been a Helena institution since World War I, when she was across from the Marlow Theatre. Pearl passed away around the time Dorothy took over The Dell. Then Ida retired and moved to Miami, after three decades in business on South Main. With Pearl gone and Ida gone, Dorothy consolidated the trade. From 1956 on, Dorothy's Rooms at 19½ South Last Chance Gulch was it for official brothels in Helena.
For whatever reason, County Attorney John Harrison decided that was one brothel too many. Maybe because the old madams had left, maybe because Helena was on the move, Harrison hauled Dorothy before the Honorable Victor H. Fall on charges of prostitution and serving liquor without a license. This was at Christmastime 1956.
The trial the following year was a sensation. Wellington Rankin, a leading Montana attorney, prominent Republican, brother of Jeannette, and soon-to-be largest landowner in the state, represented Dorothy. Common wisdom held that Wellington was who you went to when the facts weren't on your side. He was very good.
Yet Harrison was not intimidated. He called the sheriff as a witness. The police chief. The city manager. Even the Montana manager of the United Press International news service. The IR had to report that not one could testify of his own knowledge about "prostitution or lewd acts" at Dorothy's Rooms.
It fell to Eldon E. Jones to save the case. He was a surprise witness from Lincoln. Eldon testified that on Nov. 3, 1956, he personally "paid $10 for sexual intercourse." And $1.50 for two drinks. The jury was convinced. Judge Fall issued an order closing Dorothy's.
His order did not close the case. Dorothy changed her plea to guilty to the liquor-without-a-license charge, then paid the fine of $1,000 in cash on the spot. That left the prostitution charge. Helena district court judges Fall and Loble, after hearing the opening rounds, voluntarily disqualified themselves. Two more out-of-town judges came and went, turning the case over to a fifth judge. Dorothy appealed to the Montana Supreme Court. Two years later, the justices threw out the permanent abatement and the case disappeared. Harrison had the consolation of getting elected to that same court in 1960.
Unlike Harrison, Dorothy did not change her job. She sailed through the next decade below the legal radar, well known and widely held to have a heart of gold. So it was a surprise when County Attorney Tom Dowling ordered a midnight raid on Dorothy's Rooms. This was November 1969, two months after he had been appointed to office and also two months after the city commission approved an urban renewal plan to remove or restore all the buildings in the old downtown.
Dorothy's Rooms were suspected of being used for "lewdness, assignation and prostitution." Liquor was still being sold without a license. The IR reported drinks now cost $2 each, no other prices mentioned. Once again a citizen from Lincoln provided the crucial testimony about "perform(ing) the act of sexual intercourse."
The case dragged on through the summer. District Judge Lester Loble started the case and was disqualified, just as in 1957. Then the employee charged with selling the liquor skipped town. That was different from 1957. That left the civil complaint that Dorothy's Rooms were a public nuisance.
At this point, the case veered off even further from the previous case. To prove that Dorothy's was "a house of ill-repute," Dowling subpoenaed the U.S. Public Health advisor with the state's venereal disease eradication program. Roland D. Pratt refused to say if he had ever inspected 19½ South Last Chance Gulch. Were he to testify about some particular address, "this would not only destroy the Montana program but also the national syphilis eradication program." Public health was at stake. That critical issue then headed off to the Montana Supreme Court for resolution.
Before the Supreme Court could weigh in, Dorothy settled in September 1970. For purposes of discussion, she agreed to a permanent injunction forbidding use of her rooms for "lewdness" and et cetera, since the building was to be bought by the urban renewal project anyway.
That purchase was news to project staff. Helena's plan did call for the building to be rehabilitated and restored as part of the "Old Town" area. There was some vagueness about public versus private restoration, but Helena officials were certain they never intended to take over a functioning brothel. Dorothy had to pursue rehabbing the building herself.
Dorothy's willingness to support urban renewal was her undoing. Her request for the standard planning and engineering grant became a front-page article in the Billings Gazette. A reporter previously of Helena had fun with the Commission's $500 gift to a house of prostitution. The IR reprinted the article at the end of September 1972.
At the very next meeting, City Commissioner Kathleen Ramey grumbled that she had been misled about the grant recipient. She demanded an investigation. Dowling said without a witness or complaint, he couldn't investigate.
That was remedied by the afternoon of April 17, when a contingent of sheriff's deputies and Helena police, led by the sheriff himself, descended on Big Dorothy's. They were armed with a temporary writ of injunction and followed eagerly by the press.
The writ rested on affidavits of undercover officers Dowling brought in from Missoula and Kalispell; no citizen from Lincoln this time. One officer affirmed, "I asked her merely to take off her clothes and roll around on the bed." Evidently by this point lewdness was sufficient grounds. He also ordered the obligatory drink ($1).
Public reaction was swift, angry, and written to the editor. Many agreed with the former manager of the Placer Hotel, once the town's premier watering hole for legislators. He wrote from Butte to say, "All you Helena hypocrites, you lost your best tourist attraction and a true asset to the town."
Official reactions were more nuanced. City Commissioner Ed Loranz, whose plumbing shop was near Dorothy's, said, "Why didn't they just let the woman alone? She had a good place. Her girls were all nice. Every bed had a health certificate right above it. How do I know? I've been there. Just say I had to fix the plumbing or something." Don Kerns, community development director for the city said, "What the hell, she's the one person trying her best to bring her property up to city codes."
Once again the judicial process cranked up, with Dorothy's lawyer hammering the technicalities of the county attorney's actions. He asked for Judge Gordon Bennett to be disqualified; the initial judge never lasted long at Dorothy's trials. The routine was looking pretty familiar when Dorothy went and died.
On May 14, 1973, she "succumbed to a very sudden, acute illness." She was a known diabetic. One report gave the cause as a brain hemorrhage. But lots of people maintained the closure of Dorothy's Rooms had broken her heart.
Paul Cartwright is a former city commissioner and is currently working on a book about Helena's urban renewal project. He wrote this for the Lewis and Clark Heritage and Tourism Council, which provides the monthly "Nuggets from Helena" column in the Independent Record.
Get local news delivered to your inbox!
Subscribe to our Daily Headlines newsletter.