Joe Tice loves the outdoors, and to be around others who enjoy being outdoors. So it was natural for him to invest in a campground, or two.
Tice recently purchased the Lincoln Road RV Park and is in the final stretch to convert it to meet Kampgrounds of America Inc. standards. This is his second KOA campground in Montana.
Upon completion and branding, the campground, located at 850 W. Lincoln Road, will be known as Helena North KOA. Tice has owned the Butte KOA for six years. Part of the attraction to KOA ownership, he said, are the standards.
KOA standards are a little higher than those for an average campground, Tice said. However, it won't take much to bring the Helena location in line. Just a few tweaks here and there.
While the bathrooms on the property are "beautiful," he said the KOA guidelines require a bit more privacy than what is currently in place. So, the bath house is getting an upgrade.
"It's just to increase the level of privacy," he said.
Also required for KOA membership are tent camping sites. The grounds are void of tent spaces, so, Tice is working to add eight sites to start.
KOA is known for comfort and amenities that are necessary for travelers who may be planning extended time on the road. Tice has many plans to revise his campground to exceed the requirements of the organization that offers 515 campgrounds through North America.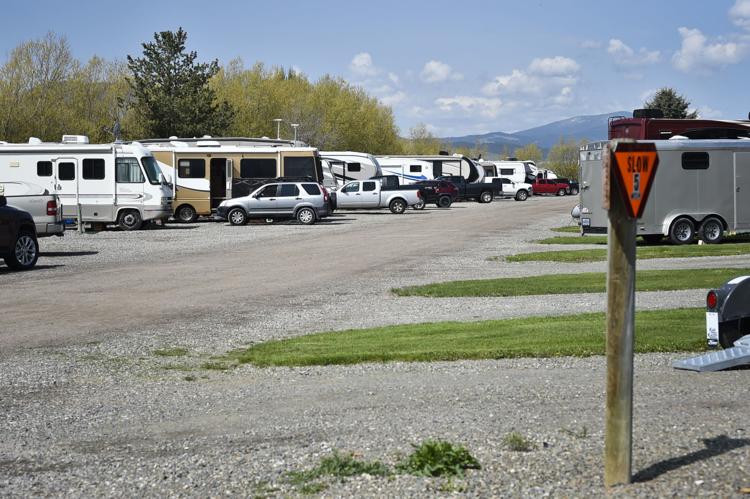 The campground initially didn't have much of a store presence, so Tice expanded the office to triple the size of the store to bring inventory in to create a traditional campground-type store.
He also is spending $25,000 to upgrade the WiFi so that, regardless the number of guests, everyone can stream the services they desire.
Not required, but in the plans, is the addition of a pool and playground, as well as a pocket park.
"A small area that contains things like corn hole, horseshoes, benches to sit on, fire pits and so forth," he explained. "Basically, a place in the campground where people can go and relax and enjoy and recreate."
In the near future, Tice hopes to add three or four deluxe rental cabins on the site. With the KOA franchisee, owners have access to mentors and valuable guidance. Tice said he is relying on his to offer suggestions on what will work with the existing space.
"This is a great location, with a great layout and was very well maintained," he said.
The Butte campground was a KOA site when Tice made the purchase. He said the only way he will own a campground is if it operates within KOA membership.
"They do an annual survey of campers' views and opinions and produce a report that is extremely comprehensive, they really have the pulse of what the camper/RVer wants and expects in level of service and standards," Tice said. "No other group in the industry does that. I'm a huge fan."
The KOA system is happy to have Tice on board. There hasn't been a KOA within Helena city limits since 1996. The nearest location is in Townsend.
"It's been a void for the brand," said Fred Prichard, director of sites and lodging for KOA. "So we're very happy to get back up into the area. It's important for travelers going to and from our national parks. We're thrilled about having presence up there again."
There are about 80 camp sites, and many of those pull-through accessible. Which, Prichard said, is important for long-haulers. The ease of accessibility to and from the campground from the highway and the campground design earned the location a Journey designation, something that offsets it just a bit from other KOAs.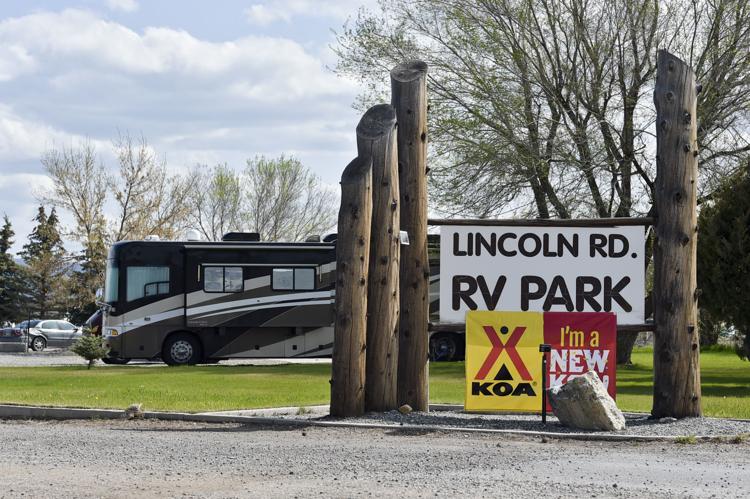 It's not a flick of the switch or a snap of the fingers to become KOA approved, however, Prichard said Tice already was well into the process of qualifying.
It's about consistency of standards and quality that makes a campground KOA potential. 
"That's important to our guests," Prichard said. "They want to know and have an expectation level met when they go onto a KOA campground."
Being part of the KOA brings with it networking and marketing that is familiar to those who frequently travel by road. The Helena KOA will be up and running with that branding and online booking capability just in time for summer.
Tice and his family winter in Pennsylvania, where he was born and raised. During the summer, they live in Butte and currently are looking for a house in Helena. The Butte home, located within the campground, will then become living accommodations for the Butte KOA manager.
He and his wife were CPAs with their own practice. They sold the practice and bought a marketing company that had them working with campgrounds and parks, which sent them on the road hauling a trailer.
Tice said they enjoyed their clientele but not the highway travel hauling a trailer.
"So I thought, I'm going to buy a campground," he said.
He wanted to be in Wyoming, the Dakotas or Montana, because he enjoyed the outdoors. He bought the Butte location sight unseen and never regretted the decision.
The people are Tice's favorite part of the job.
"Campers and RVers are perhaps the friendliest people in the world," he said. "They are great to deal with. I like to hunt and fish so being in the Helena location is a great fit for me."
Tice said he likes to sit and talk with people and learn their history. He's visited with NHL Hall of Famers, World War II veterans and young children enthusiastic about seeing Yellowstone for the first time.
"These are great people who have seen so much good and bad in the world," he said. "All of that, I find it interesting and enjoyable."
He said it's all about sharing his experiences with guests and hiring locals who have experience in order to help travelers have their best experience.