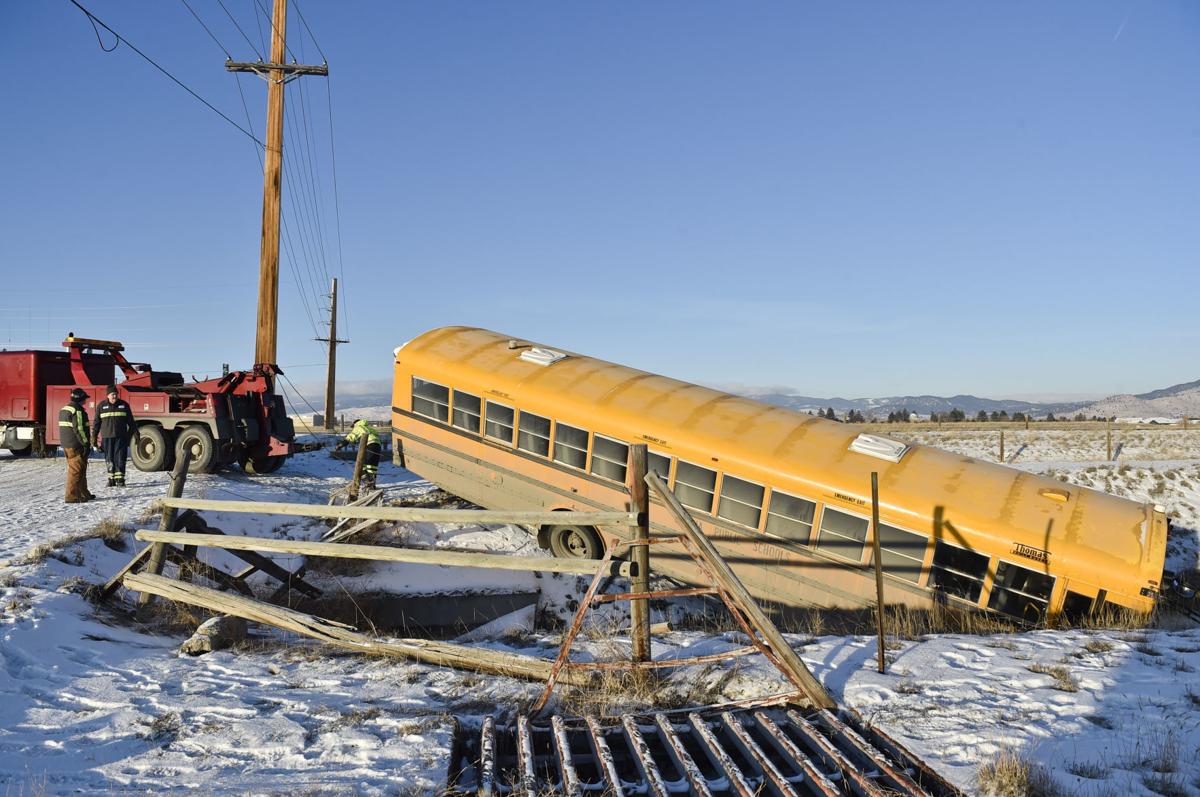 A Helena school bus ended up in an irrigation ditch Monday morning after the driver reportedly forgot to apply the parking brake.
You have free articles remaining.
Montana Highway Patrol Trooper Dave Gleich said no children were on board the bus and the driver was uninjured.
The driver had finished his route and was checking the back of the bus for kids and forgot to apply the parking break. The bus then rolled into the ditch, he said, calling it "one hundred percent operator error."
The crash happened at about 8:10 a.m. along the Frontage Road near Super 1 Foods.
Reporter Tom Kuglin can be reached at 447-4076 @IR_TomKuglin