This year, a kindness project that started as a Facebook page has expanded into an initiative that has taken over Helena's school district. 
The fundamental tenets of Niceness is Priceless are to spread kindness, inclusiveness and an anti-bullying message throughout the schools.
According to Christina Sieminski, a Capital High School science teacher, one of the goals of the initiative is to improve the culture at the district's schools.
Sieminski said it has already improved the culture at Capital High, which can be "cliquey."
The initiative is currently spreading at a rapid pace throughout the schools. A lot of help from a number of sources, including Narrate Church, the Capital High School Booster Club, the Four Georgians student council, Jeff and Traci Swingley, the Rotary Club and Firetower Coffee, have all made this expansion possible.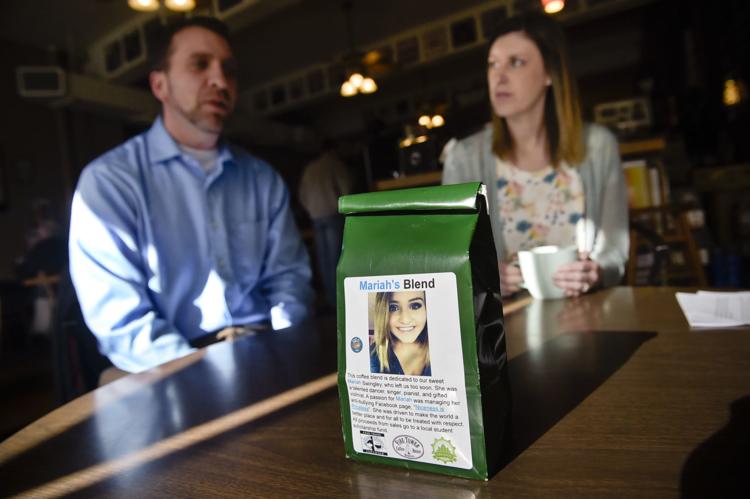 Where it all began
Niceness is Priceless was born as a Facebook page run by Capital High student Mariah Swingley. On this page, Swingley posted encouraging messages to let others know they weren't alone in their struggles. She encouraged others to be kind to one another. According to many in the club, Swingley embodied the fundamental tenets better than anyone.
Swingley was killed in a car crash in 2015 at the age of 17, leaving an emptiness in many who knew her.
"I had Mariah for a couple of years in science," Sieminski said. "She was a little firecracker sticking up for other people and always being kind to everyone.
"At the time of her death I had her little brother Christian (Swingley) in class. He is one of the neatest kids you will ever meet."
Sieminski said Christian bounced back quickly, but the loss of his sister and another friend took a toll on him during his sophomore year. Sieminski spoke with Christian's mother, who said Christian had been struggling.
Sieminski was also struggling at that time. She had recently lost her mother-in-law to suicide and was having a hard time recovering. Christian had left Sieminski's class at this point but was teaching his cousin, Sarah Swingley. Sarah had been facing the same issues as Christian and Sieminski.
"I wanted to give us something to focus our energy on that was productive," Sieminski said.
She pitched the idea of a club that would take the name of Mariah's Facebook page and carry on her mission in honor of her memory.
"It was a really good surprise," said Christian, now a Capital High senior. "I didn't really think about something like this before she approached me and Sarah to start this."
Christian said he had wanted to build something out of his sister's Facebook page but felt he lacked the tools to do so. "Mrs. Sieminski has been an incredible help getting all of this started," he said.
With both Sarah and Christian on board, Sieminski set out to get the club started. She approached Capital High Principal Brett Zanto, who loved the idea and immediately approved it.
Building up a program
The club officially began in the 2017-18 school year. They began by establishing five goals, which were quickly achieved. Those goals were:
Students in need: Identify students and/or families who are struggling in some way and do something to help them out. This could be anything but often refers to students who lose loved ones throughout the year. Letting them know the group sympathizes with their loss and that they care often helps.
Random acts of kindness: Each week Sieminski puts an "awesomely kind act of the week" on her board and the students are challenged to try and do the act a certain number of times. The act itself can range from holding a door open for someone to finding someone who seems lonely and making an effort to have a conversation with them.
Volunteering: The group began doing purposeful volunteer work to help others feel good. They would often scrape the windshields in the school parking lot, greet students in the morning with free hot cocoa and go around to clean whiteboards for teachers. The group also collected prom dresses and formal wear donations for students and offered free babysitting to teachers on Valentine's Day. The group adopted the school's Special Olympics athletes and made them goody bags, decorated lockers and hosted a spaghetti feed for them. Additionally, the group hosts "Fancy Fridays" with the special needs girls. The Niceness is Priceless club students meet with special needs girls and do hair, makeup and nails. They plan to start a similar day with the boys called "Manly Mondays."
New students: The group has made efforts to do things to help new students feel welcome. They work with counseling staff to have the club students give new students tours around the school, throw a new student luncheon and invite new students to eat lunch with them.
Starting a scholarship fund: The club achieved this by working with Mariah's father, Jeff Swingley. Jeff worked with Firetower Coffee to develop a special blend of coffee called "Mariah's Blend." All proceeds from the sales of this coffee funded two $500 scholarships for CHS students. The club plans on expanding this to include two $500 scholarships for Helena High School students. The scholarships are based on students being good people.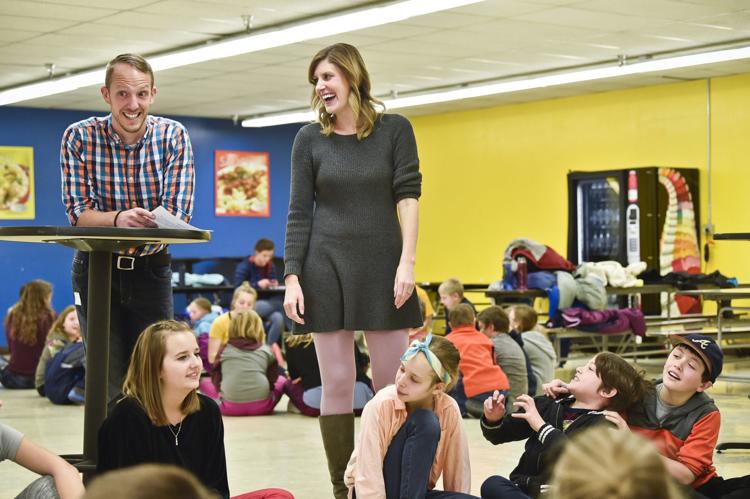 This semester, the program expanded significantly after local counselor Kathy Shea told Sieminski that Improv Mining Co. is working on a similar project to what Niceness is Priceless had been doing.
"Improv started feeling out a similar idea last summer" said group member James Buscher. "We had an idea about a sketch show for educators. We realized that we could build a program that uses improv to teach kids emotional intelligence. So when Christina reached out it seemed like a perfect fit."
Buscher and Sieminski have since taught various improv techniques to the high school students, who in turn teach these techniques to middle schoolers, who teach them to elementary students.
"The idea was to have kids teaching kids," Sieminski said. "There is this misconception that kids need adults to lead them to great things and that simply isn't true."
Buscher said they try to connect students to both sides of the situation. An example he gave was being the kid who is left out and being the person who left someone out. "They are pretty self-aware of their own faults," Buscher said. "It's all pretty relatable stuff that comes out of their own experience."
"The good thing is it's not about scaring you away with punishment," Buscher said. "It's about promoting positive normalization of this behavior."
The students get to express what they want to see in their schools and then come up with a plan to implement. Buscher said the students really buy into this idea of their own club.
"I feel like we've taught the kids the important aspects of starting their own club," Christian said.
Sieminski said high school students like Christian are teaching the younger students that "it's cool to be kind, instead of tearing each other down." She praised the high school students as having done an amazing job implementing the techniques taught to them and spreading their message to a younger audience.
The idea to involve younger students came from Sieminski's own daughter, who was having trouble making friends.
"While working with the high school kids, I started to realize that we were starting late," Sieminski said. "The younger we start, the better the results will be. Many students who act out just need to work on their social skills."
Sieminski worked with principal Zanto, who helped her spread the word to administrators district-wide. She said every single school was in on joining the project.
The future and legacy
Moving forward, Sieminski said the club will continue doing what it's doing. The project will expand and evolve as necessary and will have help doing so.
Dr. Jessica McManus, assistant professor of psychology at Carroll College, has enlisted students to collect data to determine which parts of the project work. 
"The overall goal is to spread the project to other districts," Sieminski said. "One of the great parts of the project is that each school can customize it to fit their own needs."
Christian has high hopes for the project, which bears his sister's legacy. After graduating this year, he will leave Niceness is Priceless in the hands of younger students.
"I know Mrs. Sieminski will still be here and will grow the program even bigger," Christian said. "I think it will go even smoother once each school has a good foundation for their own clubs."