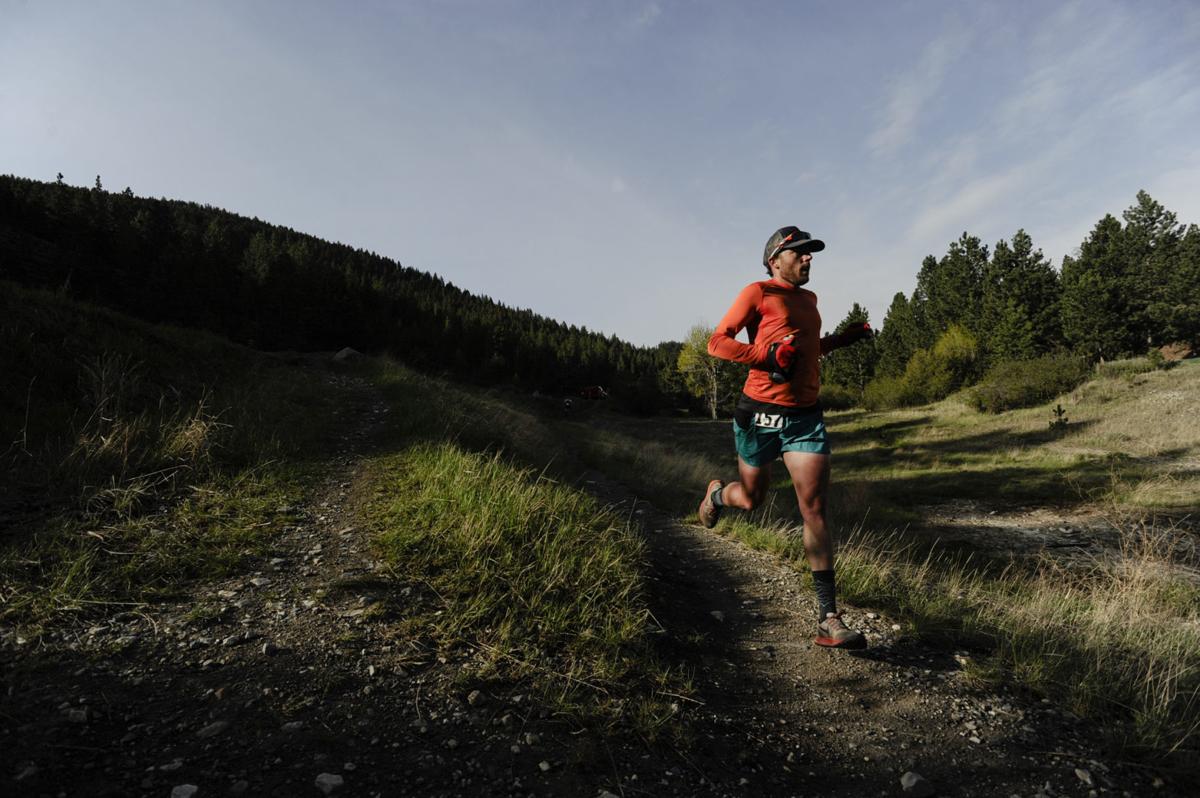 Helena's South Hills trail system is often pointed to as a major attraction and economic influence, and now a study released last week provides some hard data to show just how many locals and visitors hike, run and bike the trails.
Last year from May to September, the University of Montana Institute for Tourism and Recreation Research conducted a trail usage and economic impact study on the South Hills. To gather data, a monitor moved between trailheads, counting users and surveying them on residency and spending.
In all, an estimated 63,000 bikers, runners and hikers hit the trails last summer. The majority of the hikers (80 percent) and bikers (73 percent) were residents of the area. Although visitors were in the minority, the study estimates the local economic impact at $4.3 million, including $1.4 million from mountain bikers and 60 jobs created in the community.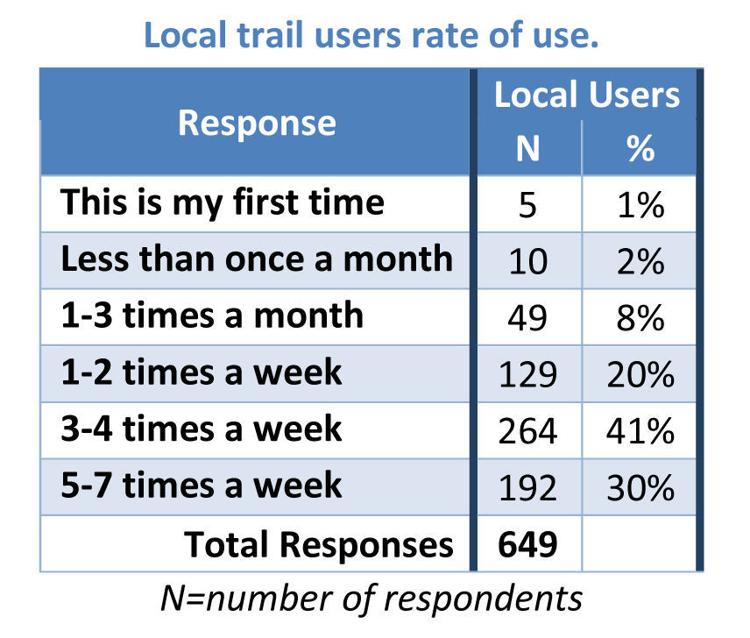 Only 1 percent of the 950 trail users surveyed said it was their first time on the system. The majority used the trails between one and seven times per week, with 41 percent at three to four times per week. The study also examines trailhead usage and found the Mount Helena Trailhead is by far the most used, at nearly 25,000 of the 63,000 total.
"I think the data is very important to help us firm up assumptions," said Amy Teegarden, parks and recreation director for the city of Helena. "I think we all understand the intrinsic value of our trails, but this puts some economic data to value them as well."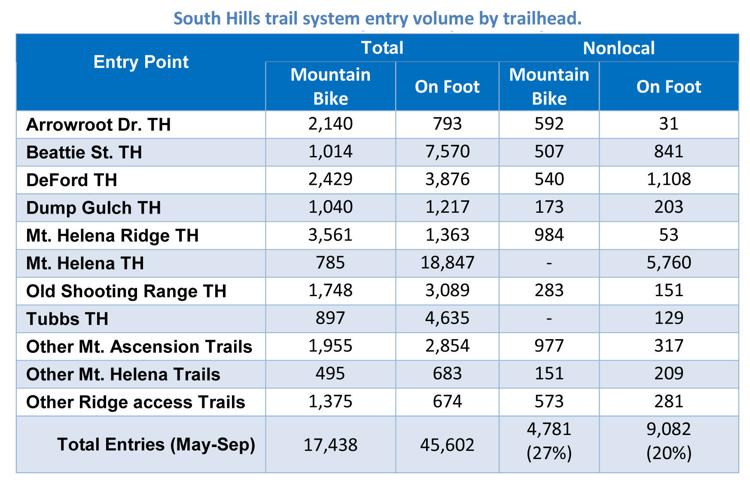 The institute received the study request from Helena tourism advocates and saw it as not only a local study, but one that could provide information to other communities, said Norma Nickerson, the institute's director.
"A lot of times our projects are supposed to be statewide," she said. "In this case, a case study provides information to other communities to learn from and adopt in their particular communities. A lot of communities think something like this is pretty darn important, and gives those that want to build trails things like how they might be funded."
Nickerson was impressed by the quality of life benefits that trail users touted as a reason people live or move to Helena.
You have free articles remaining.
While the average adult resident of Helena has lived in the area for many years and does not overwhelmingly consider the trail system a significant component of why they decided to live where they do, the research showed those who moved to the area within the past five years give more weight to the influence of the trails on not only their decision to move to Helena, but also where in Helena they chose to live.
Marketing the trails is also bringing tourism to the area, as evidenced by the spending, Nickerson said.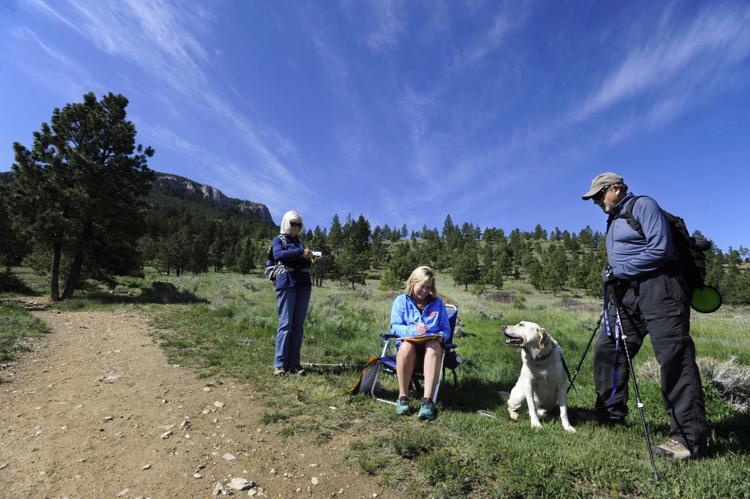 The $36,000 study came with financial and in-kind support from Helena Tourism Alliance/Helena Tourism Business Improvement District, the city of Helena and Prickly Pear Land Trust.
"Visit Helena Montana and Bike Helena marketing campaigns and promotions create a positive economic impact for Helena businesses, and this research helps us measure the success of those efforts," said Jennifer Davis, community outreach director with Helena Tourism Alliance. "The South Hills trail system is an asset to Helena and helps make Helena an attractive destination for tourists interested in hiking and mountain biking."
Prickly Pear has maintained and expanded trails in the South Hills for years, and Executive Director Mary Hollow echoed others about the value of having data to back up anecdotal reports.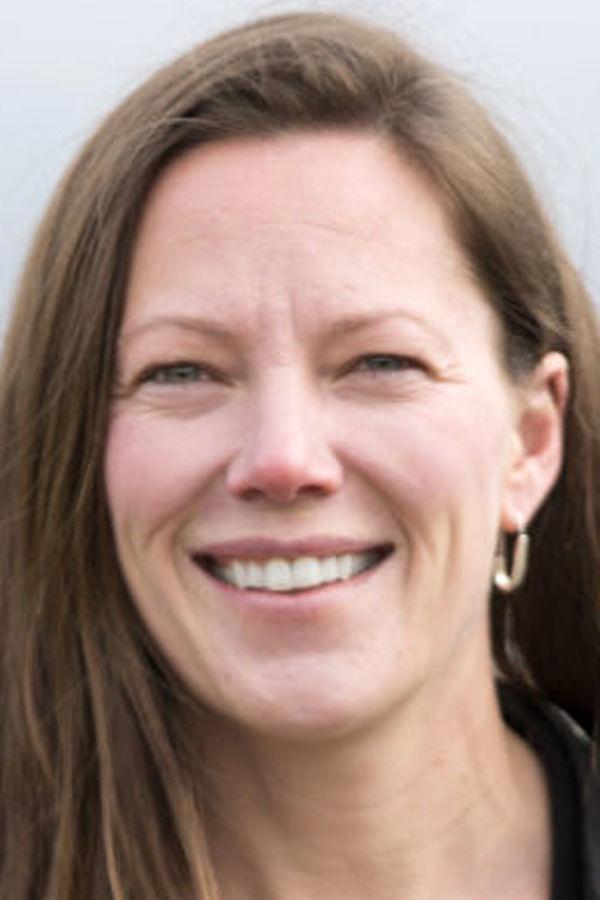 "It's really important to know what our work is affecting and influencing," she said. "It helps us in planning, in the direction of our work, and it will help us make sure that we hit that mark."
The study both firmed up some assumptions and came with some surprises, Hollow said. While she expected more mountain bikers using the trails, the economic impact impressed her. Hollow was also happy with the majority that cited the trails as very important, which speaks to quality of life.
"That really reassures me that we're in tune with what we've been hearing for a while now," she said.
Age data is also of importance for Prickly Pear. As residents age, Hollow sees an increasing need for ADA accessible trails for those with mobility issues.
Reporter Tom Kuglin can be reached at 447-4076 @IR_TomKuglin