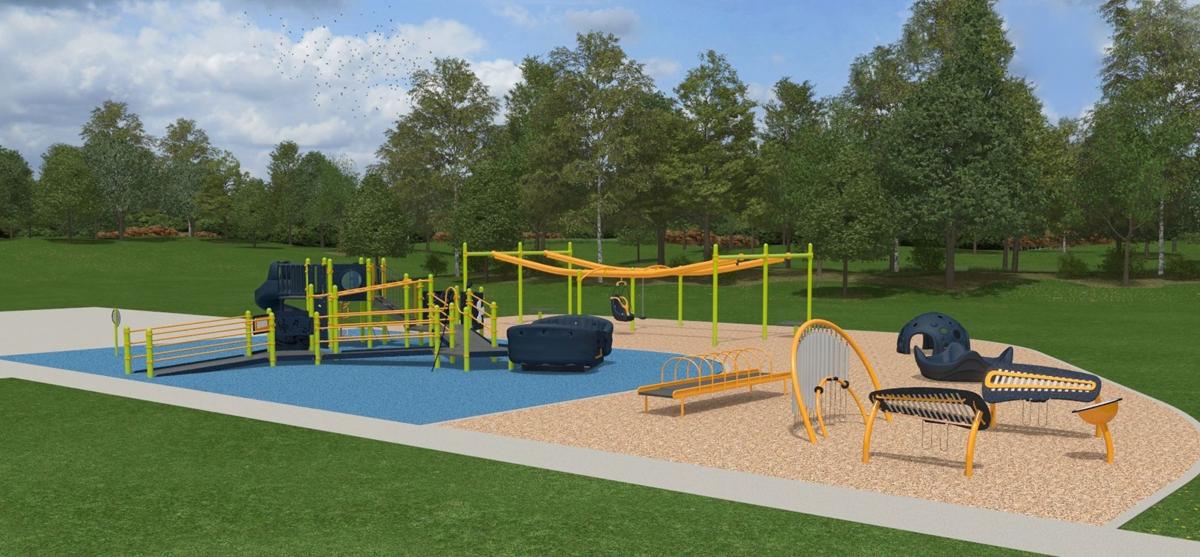 A $230,000 project at Helena's Cherry Park will make playground equipment available to children of all abilities. 
A combined effort by the Helena Kiwanis Club, Helena's Playable Playgrounds, the Helena Parks and Recreation Department and numerous private donors, the playground will have a rubberized surface and accessible equipment for children with and without disabilities to use.
An information booklet says the new equipment will provide "high play value," which "gives children the opportunity for physical, social, and mental development." New equipment will be ADA-compliant to provide universal access.
The group received a matching $10,000 grant from a bill passed during the 2017 Montana Legislative Session, which set aside $100,000 for building accessible playgrounds throughout Montana.
Rep. Jean Price, D-Great Falls, said she sponsored the bill because she cares for all children, but also in remembrance of her sister, who had Down syndrome.
Eleven playground sites have received grant money, including some in Whitefish, Townsend, Butte, Billings and several other cities in Montana.
A press conference Tuesday afternoon highlighted the work Helenans had done to raise $180,000 for the playground. Bill War of the Kiwanis Club said that private citizens had donated funds to "sponsor pieces of equipment," like slides, swings and monkey bars.
"The idea is to do it again and again," War said. "We have the blueprint for the next project, we just need it."
Jason Egeline of the Kiwanis Club said that the club had been looking for a project in Helena and that Cherry Park fit their abilities. "It's a marquee project that will be permanent and tangible," Egeline said. "We wanted to go beyond regular."
Stacy Somer of Helena's Playable Playgrounds said the project would benefit not just children with physical disabilities, but also those with sensory disorders, "disabled veterans who need a place to play with their kids," and adults who might have disabilities themselves.
The project will begin sometime in the fall of 2018 and will include a periscope, a wiggle ladder, a croquet climber, a ring-a-bell, a spinner, chimes, drums and other play areas.
Cherry Park is located at the corner of Cherry Avenue and Columbia Avenue in Helena.