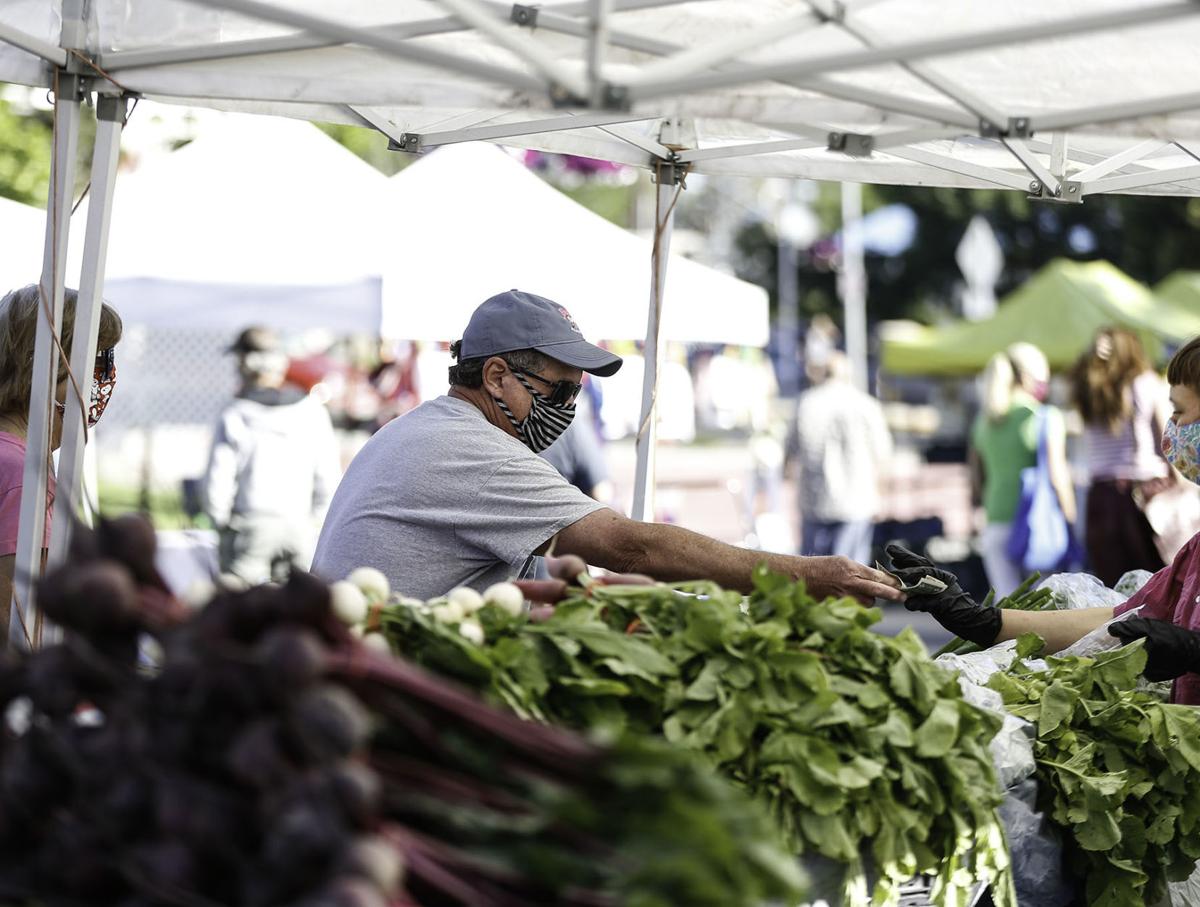 A new farmers' market is coming to downtown Helena.
Meadowlark Farmers' Market will set up shop in the Helena Area Chamber of Commerce parking lot Saturday from 8:30 a.m. to 1 p.m.
Co-organizer and market manager Micah Eller said with COVID-19 making her annual Meadowlark Music Festival impossible, she turned her attention to filling the local produce void left behind by the cancellation of the Helena Farmers' Market, though the two are not affiliated.
"Our hearts went out to those producers," Eller said. "This is a palpable way to help both farmers and consumers. ... We want those resources available to us and our families and to ensure those producers can continue to operate."
While the average market is intended to be a social gathering as much as anything, Eller said this market will look more like an outdoor grocery store.
Meadowlark Farmers' Market has submitted a plan to mitigate the potential spread of COVID-19 during the event to Lewis and Clark Public Health. LCPH Disease Control Division Administrator Eric Merchant confirmed the market's plan has been approved.
From 8:30 a.m. to 10 a.m., the market will be drive-through only. Shoppers will enter the chamber's parking lot from Sixth Avenue and drive along the row of about a dozen vendors, who will walk purchased items over to a customer's vehicle.
From 10 a.m. to the 1 p.m. close, the market will switch to a "walk-through" market, allowing shoppers on foot to peruse the produce.
The number of attendees will be capped at 250, including vendors and volunteers. Drive-through customers do not count toward that 250 person cap, so Eller said once the market reaches that attendee limit, they will switch back to a drive-through only market until close.
All attendees, vendors and volunteers will be required to wear face coverings, including those driving through.
A portable toilet and hand sanitizing station will be on site.
"It might be a little clunky to start with," Eller said.
The organizers ask patrons to only attend if they plan on shopping and to leave pets at home.
"The market emphasis is on perishable products," said Eller, which includes meats, vegetables, eggs and fruit, as well as some baked goods. "We're big advocates of local food and want to ensure farmers can get perishable products to market."
Co-organizer and Market Manager Kate McLean said such an event is vital to the entire community.
"I've heard business owners downtown say they've felt it, the lack of people (as a result of Helena Farmers' Market closing)," McLean said. "So I think there's a lot of support for this."
While not the ideal situation for producers and consumers, McLean said it will have to do.
"It's better to have a market that's a little unconventional than not at all," she said.
The market is scheduled to occur every Saturday morning until Oct. 31. McLean also said it is possible the market could come back next season.
"Maybe it will continue next year," she said. "We'll have to see the response this year and the need next year."
Get local news delivered to your inbox!
Subscribe to our Daily Headlines newsletter.