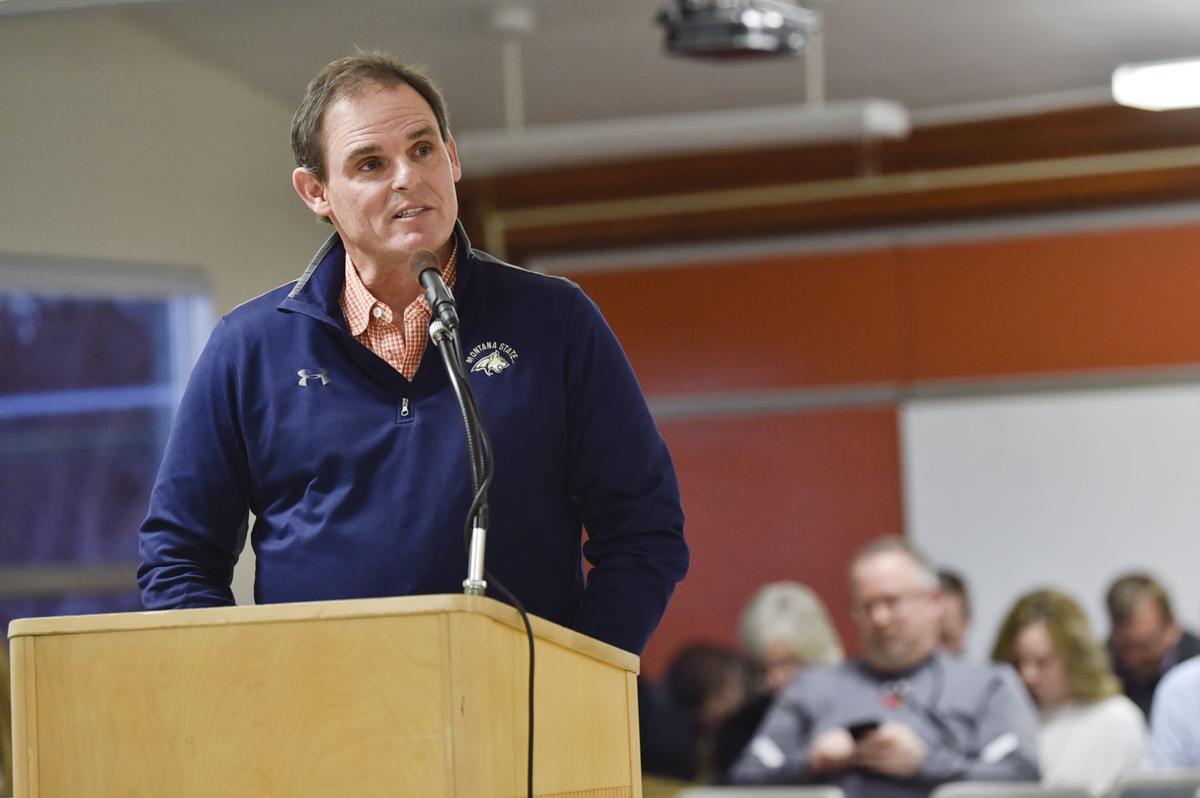 Helena Public Schools will provide early retirement incentives to nearly 40 veteran teachers as part of an ongoing effort to battle an anticipated budget shortfall of over $1 million in the coming years. 
Superintendent Tyler Ream said the school district is currently one year into what he considers to be a five-year budget cycle. While the district is still adopting annual budgets each August, the administration is keeping a close eye on every expense until at least 2024 when the budget is projected to "flatten out."
"This is the longest budget process I've ever been a part of," Ream said during Tuesday's school board meeting. 
Ream said the district must incrementally make adjustments to the budget and see how they impact the overall situation. 
Todd Watkins, a consultant from Manhattan, Montana, presented a comprehensive budget analysis to the school board Tuesday evening. Watkins is predicting yearly general fund budget shortfalls ranging from approximately $650,000 in school year 2020-21 to $1.9 million in 2022-23. 
These shortfalls are expected to result from wage increases and declining enrollment in high school, particularly as more students leave the Helena school district for the new East Helena High School. These numbers are estimates based off educated guesses of what Average Number Belonging funding will look like over the next several years. 
This is despite an approximate $280,000 decrease in employee wages due to retirement incentives offered to certain veteran teachers this year.
Human Resources Director Stacy Collette said the district offered a retirement incentive to 40 veteran teachers, though school district officials declined to say how much of an incentive those teachers were offered. On average, these teachers had worked in education for a minimum of 25 years and were eligible for the Teacher Retirement System.
The idea behind this retirement incentive was to increase the rate of natural attrition by having teachers in the upper levels of the pay scale retire and be replaced by novice teachers who would earn less.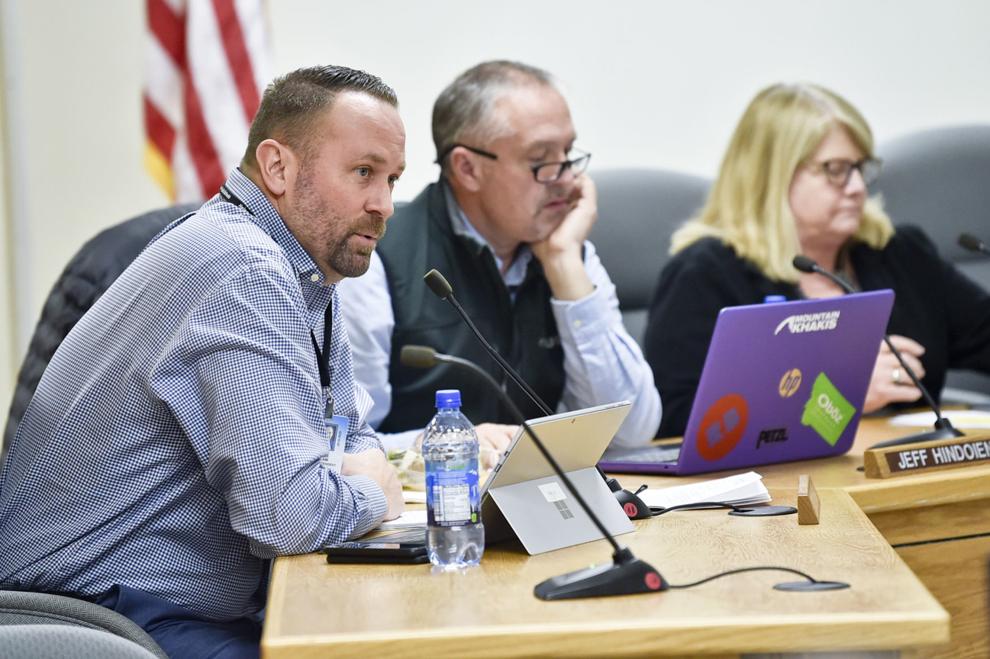 "The educator side of me doesn't want to do it," Ream said. "But the finance folks say it's a good tactic to employ from time to time."
According to Ream and Business Manager Janelle Mickelson, this is something that should have been done five years ago. Even though most of the teachers who were offered a retirement incentive accepted it, 92% of the school district's budget is still going to salaries.
The school district usually experiences an attrition rate of approximately 20 educators per year, but that rate will double in 2019-20. Collete described the early retirement incentives as a cost replacement strategy. 
"I think it is somewhat necessary," Ream said. "The sooner we can get the differential in the general fund, the better."
Under the pay scale used by the school district, teachers at step six and higher cost more than $30 million per year in salaries. Para-educators make up the second-largest cost at approximately $5 million per year, and administrator salaries rank just below that.
To avoid a budget deficit next year, Watkins said the district will need to reduce employee wages by about $460,000 in addition to the money that will be saved through the early retirement incentives. This figure includes only employee costs, so the total amount the district needs to save may be higher when other expenses are factored in. 
The district has seen increases to its elementary enrollment for the past two years, but they are not offsetting the decreases at the high school level. Mickelson expects the school district's overall budget to decrease permanently. 
"We will ultimately be working with a smaller budget in 2027 than we are now," Mickelson said. 
Watkins provided several recommendations to the district, some of which are more applicable than others. Collette said the district will closely analyze all of Watkins' recommendations and are considering putting together a committee to closely monitor the budget situation. 
Watkins' recommendations are as follows: 
After implementing the early retirement incentive, the district should carefully consider either not replacing the retiring teachers or replacing the retiring teachers at the minimum salary schedule level to maximize savings.
The district should strongly consider not replacing support staff who resign or retire. 
The district simply cannot afford to provide further wage increases. The district should provide step only increases for 2020-21 and beyond to comply with bargaining unit and legal requirements until such time that either enrollment increases consistently and/or increases in state funding provide sufficient revenue that keeps pace with expenditures. 
The district should develop an alternative salary schedule for certified staff that is more affordable over the next three to five years.
Analyze student/teacher ratios and other staffing ratios to determine if staffing is adequate, overstaffed or understaffed according to Montana accreditation standards. 
Analyze custodial and maintenance staffing based upon square footage of facilities being maintained. American School and University provides an annual report of best practices in this area. 
The focus of this review pertained to wages and benefits. The district should also carefully consider and review all other elements of the annual operating budget that could cause the projected deficit to increase in size. For example, energy cost increases; increases in material costs for instructional, library, guidance and special services; increased operation and maintenance costs such as cleaning materials, cleaning equipment and contract services. 
Review the rated capacity of each elementary and middle school and determine if each facility is being used to its rated capacity. (For example, are all classrooms being utilized?)
Consider using a Program Review Committee consisting of board members, administrators, teachers, support staff, consultants and community members to educate everyone on the finances and program costs in your district. This can be a difficult process but well worth the effort should you need to implement budget reductions and/or request voter approval for additional levies to support the programs of the district. 
Consider presenting voter approved levies that are available to the district to fund safety and security personnel, and technology personnel via the building reserve and technology funds of the district. 
Last but not least, I highly recommend administration and board members consult with local legislators about funding alternatives for Montana Public Schools as property tax fatigue is very predominant throughout the state and has become the primary funding source for schools, cities and counties. 
Ream said he believes that even though the message about the budget isn't a popular one, it is important to be honest with the public. Ream, Collette and Mickelson anticipate a lot more work moving forward, but Ream believes it will be worth it.
"Doing this annual process gives us a baseline," Ream said. "It forces us to look more than 12 months ahead."
The district will continue looking ahead for at least four more years. Collette said she believes the Helena district is not unique in having these problems and said other districts across Montana are facing similar funding shortfalls. 
"I just want the public to know, all of the easy solutions were tried a long time ago," Ream said. "All we have are hard solutions left."