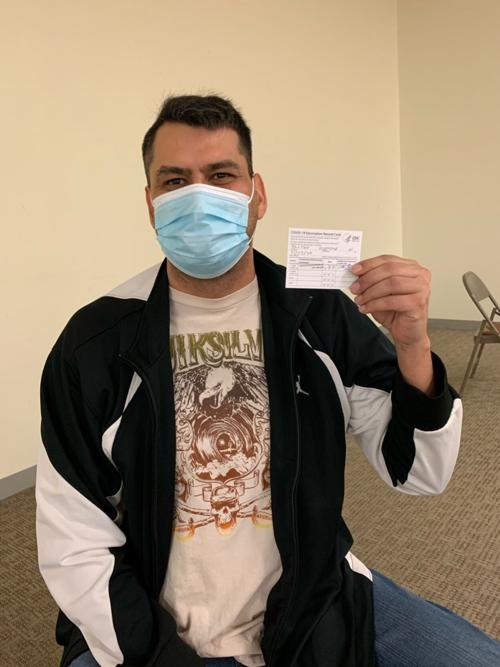 Montana VA Health Care System staff flew nearly 200 miles from Helena to Havre on Thursday to give nearly 250 area veterans their first dose of a Moderna COVID-19 vaccine.
The doses, which were provided as part of a national Veterans Health Administration pilot program, were kept in special plug-in coolers as they were transported from Fort Harrison's ultracold on-site freezer to Havre. The vaccine is administered in two doses, 28 days apart. Veterans will be scheduled for their second dose at their first appointment.
Montana VA Executive Director Judy Hayman said in a news release that veterans and staff "finally have the tool they need to stay safe during the pandemic."
"It has been uplifting to see veterans' relief and joy in being able to get the vaccine," Hayman said.
VA staff from Great Falls, Glasgow and Havre helped out as well.
The vaccinations are occurring within hours of the Merril Lundman VA Outpatient Clinic opening in the Holiday Village Mall at 1753 US Highway 2 NW, Suite 3. The 3,000-square-foot facility, which opened Wednesday, replaces a 1,136 square-foot office. The vaccinations took place at a vacant store inside the mall.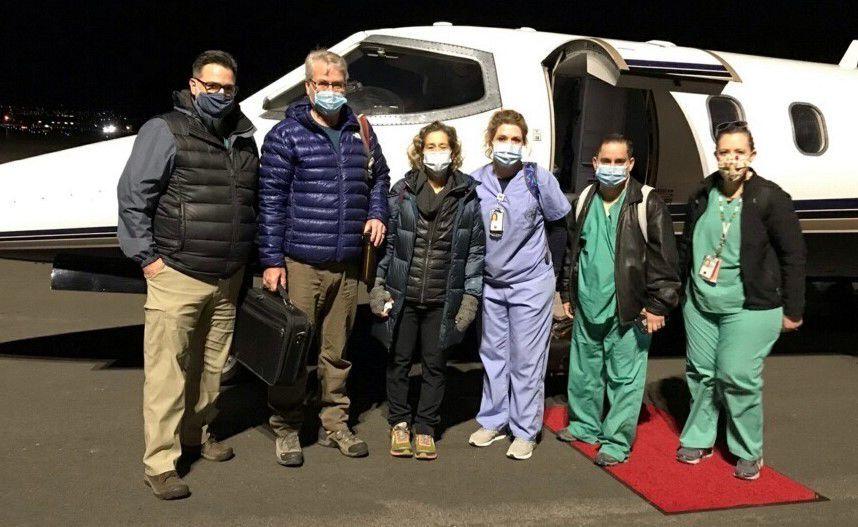 Hayman said the outpatient clinic is the second in Montana to be designed around the VA's Patient Aligned Care Team (PACT) model in which veterans remain in a single room for all appointments and providers come to the patient in a "one-stop shop" approach.
The outpatient clinic will also serve veterans with a laboratory, more mental health care with an onsite social worker, a women's health exam room and access to specialists via telehealth. A full-time provider will be at the clinic Monday through Friday. For more information, call 406-265-4304.
The Montana VA Health Care System has held COVID-19 vaccination clinics at facilities at the Miles City Community Living Center, which is its only nursing home, Fort Harrison in Helena, as well as Missoula and Billings. The agency serves more than 47,000 enrolled veterans statewide, with a staff of 1,400 at 17 sites.
Officials said more than 600 veterans and 850 Montana VA Healthcare System staff have received their first dose of the Moderna vaccine. They said 200 veterans in Billings were also scheduled to receive their first dose Thursday and in Bozeman on Friday. More clinics will be held as vaccine doses become available.
Veterans enrolled in the Montana VA Healthcare System will be contacted by staff to schedule an appointment. High-risk veterans will be called first. These are people 75 or older and any veteran who has a medical condition that may put them at increased risk based on CDC risk criteria and VHA guidance.
If a Montana veteran is not enrolled in VHA health care, call (406) 447-7350 to find out if you are eligible. Unenrolled veterans should call as soon as possible. They can also send their health care team a secure message through MyHealtheVet or call 844-819-0833 to set up a time to discuss the COVID-19 vaccine.