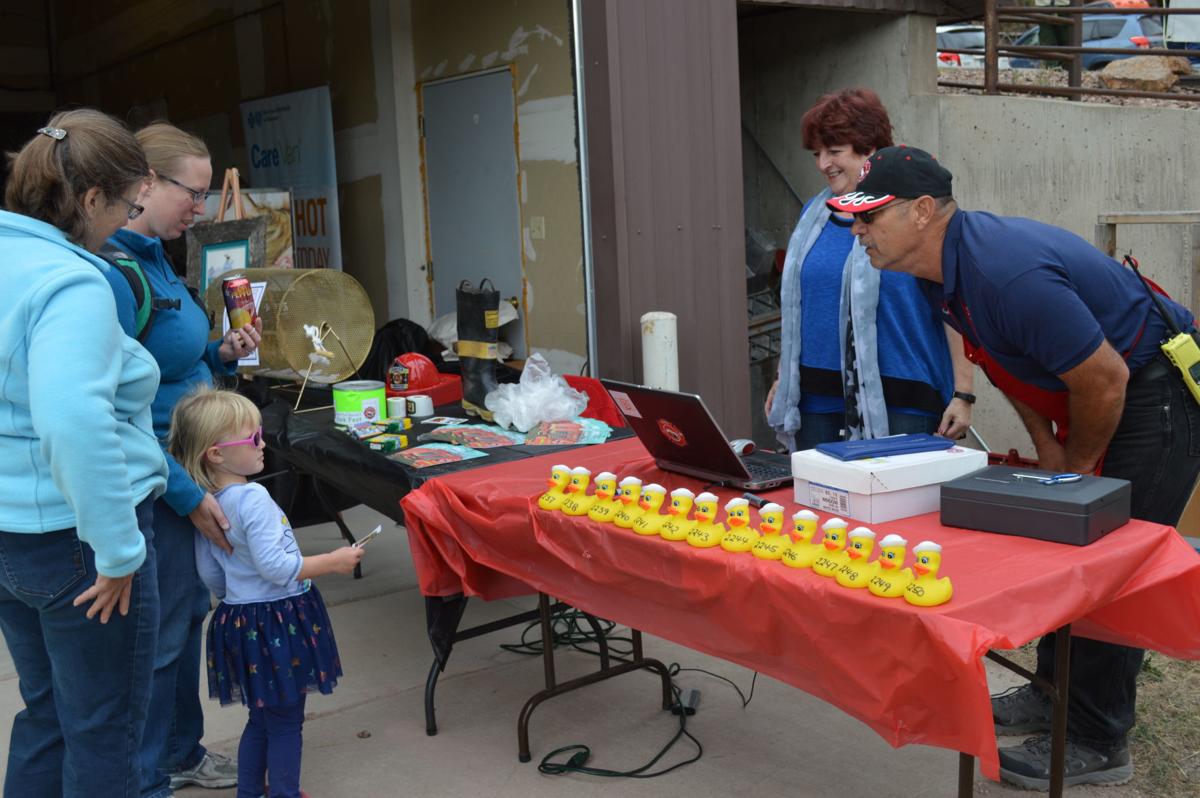 After more than 21 years at the York Volunteer Fire Department, Chief John Naylor announced his departure this week.
Naylor retired from the military before moving to York nearly 22 years ago. Soon after arriving he joined the fire department.
"Probably the biggest thing is that I served in the military for a long time and felt the need to serve and give back, it felt like something I should be doing," he said. "I got into the EMS business to make a difference and I loved working with the firefighters and the community made it really worthwhile."
Naylor became assistant chief in 2010 and chief in 2014. During his tenure the department added a fire station near the El Dorado Heights subdivision, the third for York's fire service area, and named it in memory of the late Don Zimmerman, an assistant chief who died of pancreatic cancer in December.
In a news release, the board of trustees credited Naylor with upgrades to vehicles and equipment and said he emphasized safety and training and ensured that volunteers qualified for the retirement benefits they earned.
"During his tenure, Chief Naylor's passion and vision was to see the YVFD grow into a more effective and efficient department," the board said.
You have free articles remaining.
The fire season in 2000, when several large fires burned in the Helena area, stands out to Naylor.
"I got a lot of experience out of that, and then fought fire as a contractor but was still on the department when they asked me to be assistant chief and then later as chief," he said. "It's a completely volunteer thing but it really doesn't get much better than a bunch of volunteers."
Naylor stepped down at a special York Fire and Rescue Board meeting Tuesday. The board announced Keith Ouzts as the new chief, who has been with the department for several years.
"I am humbled and honored by this election, and I look forward to continue serving alongside the volunteers of York Fire Rescue," Ouzts said in a statement. "We intend to keep building on the foundation that John worked so hard to construct, always striving to be better trained and equipped for our community".
While working as the volunteer chief, Naylor, who works in construction, only bid on work that kept him in the area. Now he plans to step up his time as a builder and branch out his business more.
Naylor says he plans to keep his certifications current in the event that he can be of assistance in the coming wildfire season.
Naylor is the fourth fire chief in the greater Helena area to depart in recent months. Montana City Fire Chief Rick Abraham, Baxendale Fire Chief Jordan Alexander and Tri-Lakes Fire Chief Bob Drake also announced their retirements following long tenures.
Reporter Tom Kuglin can be reached at 447-4076 @IR_TomKuglin