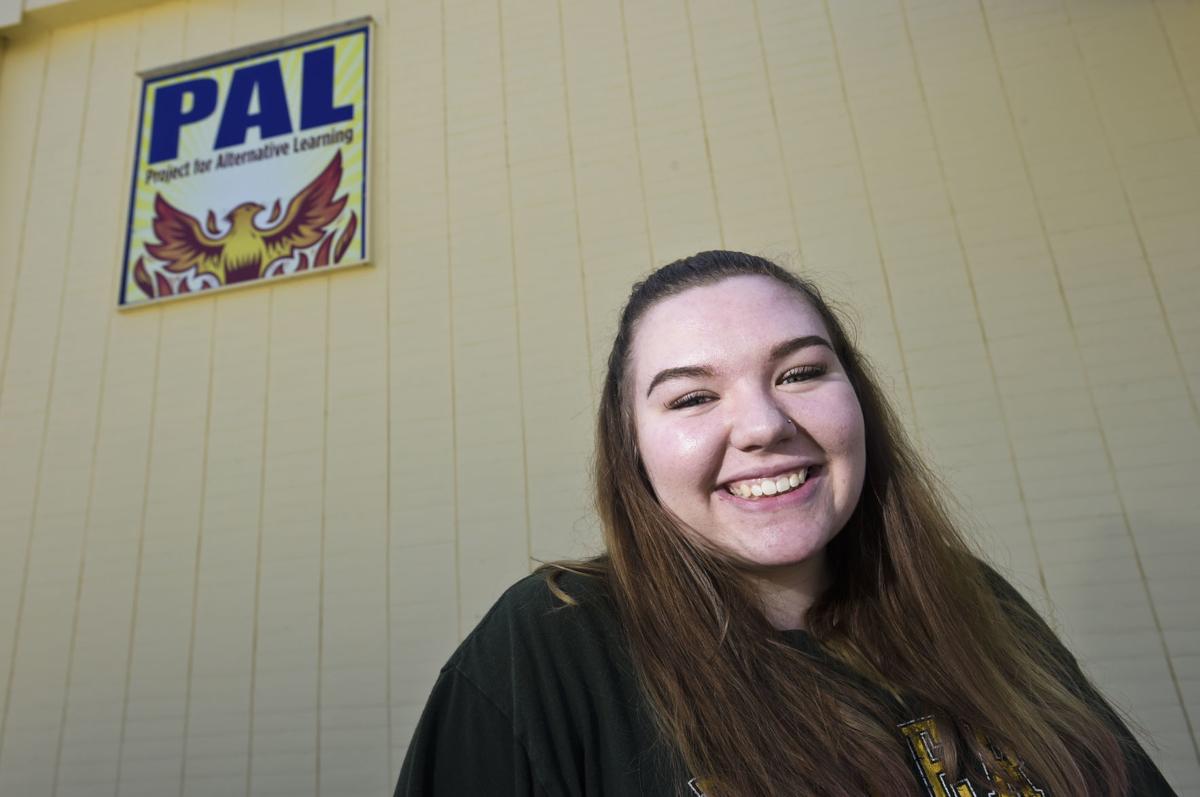 At the Project for Alternative Learning, senior Karyssa Gilleland found a tight-knit community and was able to complete her high school requirements and a few college classes before her graduation ceremony on Friday.
By the end of her junior year at Helena High School, Gilleland was on track to graduate but was feeling like her teachers didn't have time for individual students. Gilleland knew some people thought alternative school was for people who didn't want to try to graduate, but she switched to PAL for her senior year and was determined to be successful.
"My biggest regret is not coming here sooner," she said.
At PAL, the small group of students get together to thank each other and give affirmation to those who need them. Gilleland said there's not a lot of bullying and everyone helps each other get on track if they're having a bad day.
"I felt like I was actually learning, not just passing," she said.
Teachers at PAL have a unique system of checking in with students that includes asking if they're hydrated, had a good night's sleep or ate dinner the night before. In addition to core classes, there's a focus on life skills like doing taxes and how to take out students loans.
You have free articles remaining.
With a high rate of depression among students in Helena, Gilleland said it was important to be in an environment where someone would notice changing behaviors.
"PAL does a lot to combat that," she said, "If you're struggling, they can definitely tell."
When teachers at PAL realized Gilleland was on track to finish high school early, they encouraged her to spend half the day at PAL and the other half at Helena College. She completed a college psychology and writing course that will fulfill some of her general education requirements.
Gilleland plans to stay at Helena College to work on an associate's degree this fall. She said community college also has a reputation as a school for less serious students, but her college instructors cared about each student's success.
"I had some really nice teachers," she said. "They just want you to do your best."
After getting her associate's degree, Gilleland plans to go to the University of Montana to get a bachelor's degree and then apply to law school.
Gilleland was on the speech and debate team for three years and was involved in mock trial and the Youth and Government program. While job shadowing solidified her interest in going to law school, Gilleland said she was first inspired by Olivia Benson, a fictional detective on Law and Order.
"I've always wanted to be part of the justice system," she said. "And PAL has prepared me to do my own thing."