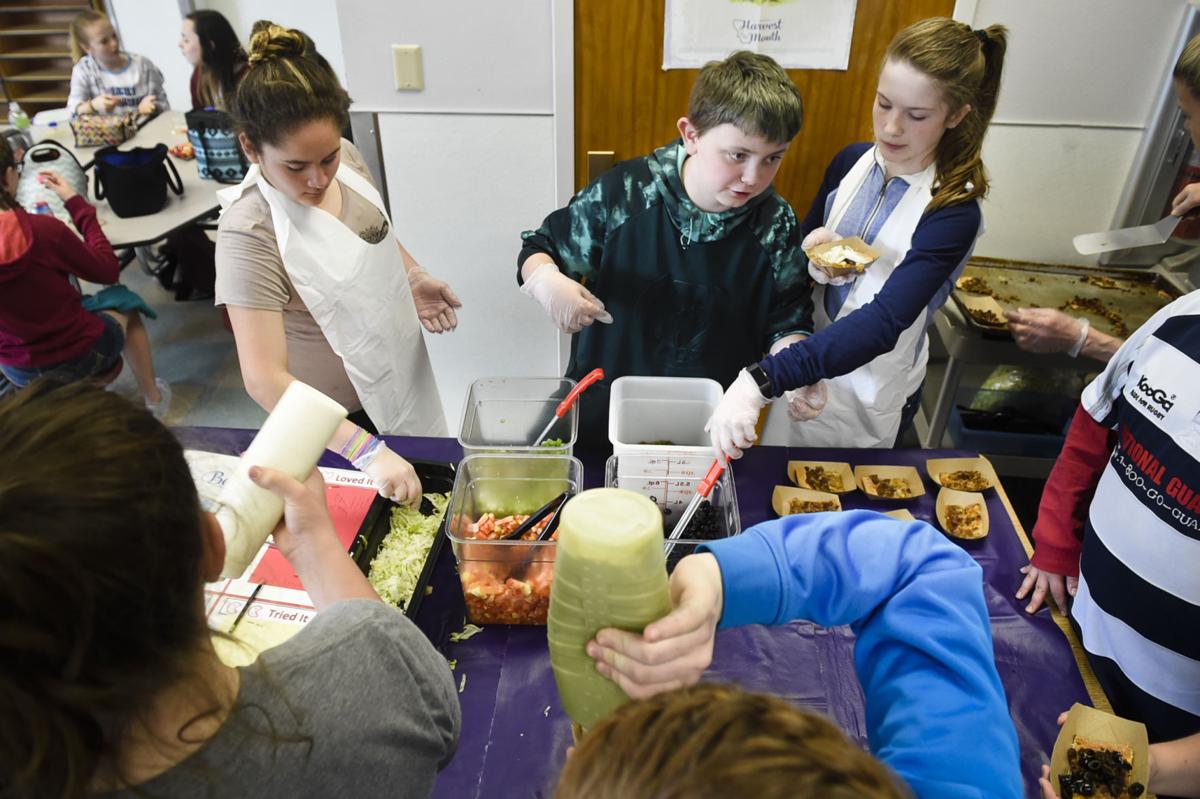 Helena Middle School students got a Montana beef-centered treat Friday, concocted and served by their peers.
The beef was provided thanks to a mini-grant the school recently received from the Montana Harvest of the Month Program through the Montana State University Extension. Students in sixth and seventh grades and staff members lined up for a sample of "Pinwheel Tacos" made with beef purchased by Sodexo Food Service, said Kim Lloyd, extension agent for Montana State University Extension.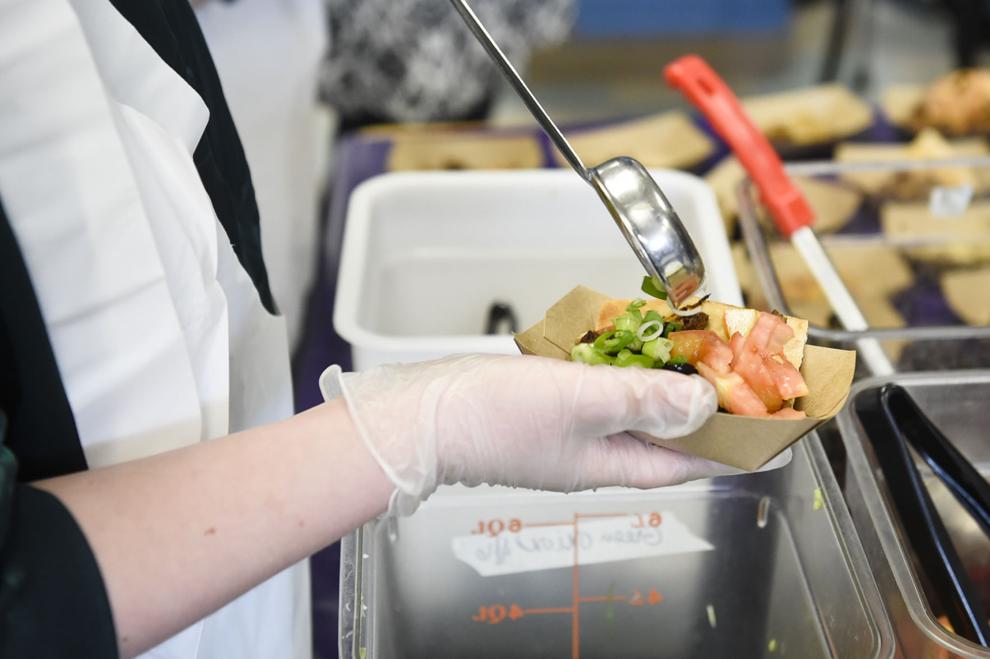 The Montana Harvest of the Month Program showcases Montana grown foods in Montana schools and communities. Each month, participating K-12 schools and after school programs focus on promoting one locally grown item by serving it in at least one meal or snack, offering taste tests to students, and doing educational lessons and activities.
"The Harvest of the Month Program is the beginning of Helena Public Schools supporting local farmers on a consistent basis and taking an active role in Farm to School initiatives. We hope that in the future the program expands to other schools and we grow the number of products purchased locally," said Rachelle Sartori, No Kid Hungry AmeriCorps volunteer with Sodexo Food Service.
The Pinwheel Tacos were made from a recipe developed by seventh-grader Ashley Nelson in Laurie Cope's Life Skills class, which has taken responsibility for promoting the Harvest of the Month Program at Helena Middle School. On March 17, Cope held an "Iron Chef"  style cooking competition in class. Each team presented judges with a recipe featuring beef. Judges included parents, teachers and Principal Josh McKay. Out of the five teams, the Pinwheel Taco team won first place. The team was comprised of Ashley Nelson, Savannah Osterling, Dakotah Hurley and Madi Wolfe.
Beets were served in February, the program's first month at the school, and received a rave review from students, said Lloyd. Each taste test is judged by a poster where students can vote whether they "liked it, loved it, or tried it".
The month of April will feature grains, May will feature lentils, and June will feature leafy greens.