Charles S. "Chuck" Johnson, a journalist who covered Treasure State politics for nearly half a century and was known as the "dean of the capitol press corps," has died.
Johnson's wife, Pat, told friends he was supposed to have dinner over the weekend with his relatives and, when he did not show, "they did a welfare check and found him gone," friends said.
Services are pending and will be held at St. Peter's Episcopal Cathedral. He will join his parents in the Memorial Garden, the Very Rev. Scott Anderson said.
Johnson, 74, a graduate of the University of Montana School of Journalism, covered the 1972 constitutional convention and was a walking history book of Montana politics who was generous in sharing his knowledge with other reporters.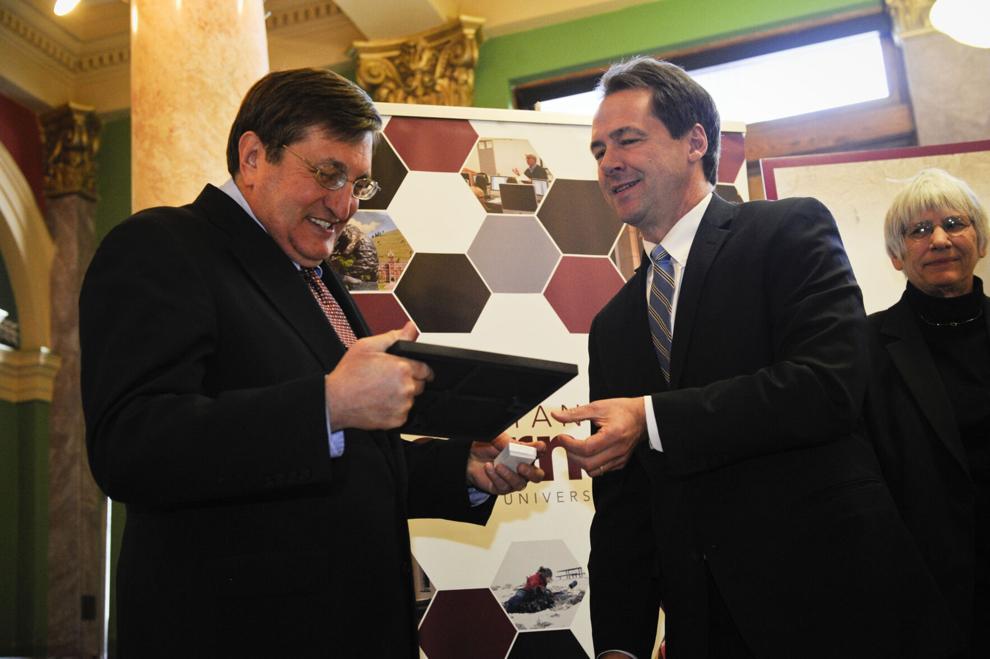 Gov. Greg Gianforte said he and wife, Susan, were deeply saddened to learn of Johnson's death. He said Johnson was "our friend and a giant in political journalism."
"From the countless reporters whom he mentored generously to the state he loved so dearly, Montana has lost a legend," Gianforte said in an email. "For over four decades, Chuck served the people of Montana as a fair, honest, affable, tenacious journalist with a deep passion for his craft."
In 2022, Johnson received an honorary doctorate in humane letters from Montana State University. It was noted by MSU at the time he had covered 22 Montana legislative sessions, seven governors, nine U.S. senators and 10 U.S. representatives, in addition to countless state legislators, elections, conventions and policies. He was believed to be the longest-serving statehouse reporter in Montana.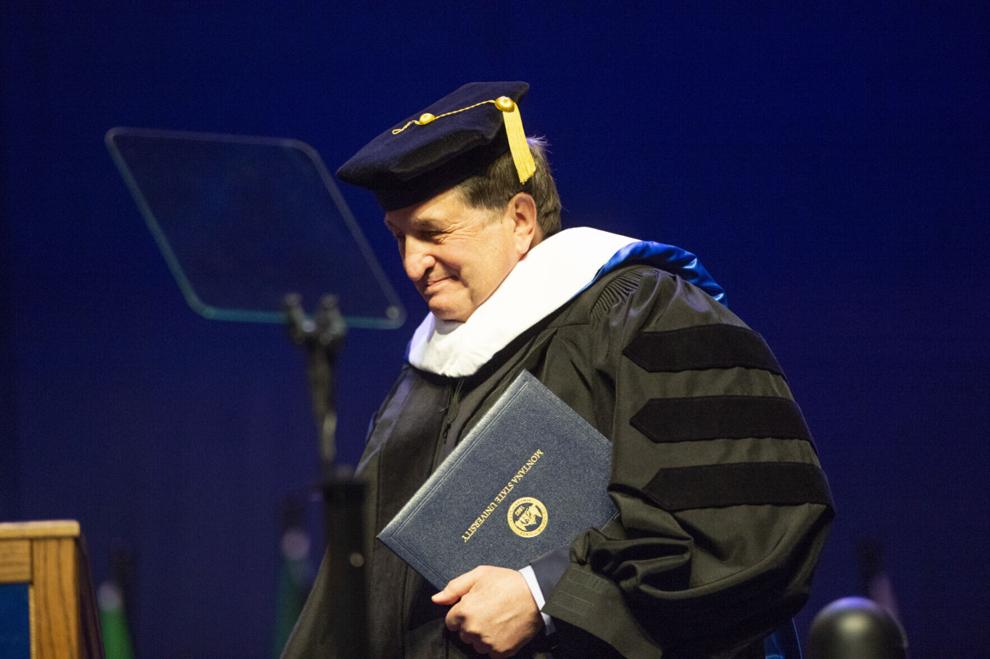 Johnson, who used Charles S. in his byline but was known to all as "Chuck," was born in Great Falls and raised in Helena. He began reporting in 1974 for the Lee Newspapers State Bureau in Helena, then at the Great Falls Tribune Capitol Bureau in Helena, and served as bureau chief from 1984-1992.
From 1992-2015, he was bureau chief for the Lee Newspapers State Bureau, writing for Lee newspapers across Montana, including the Billings Gazette, Montana Standard, Helena Independent Record, Missoulian and Ravalli Republic.
Johnson retired in 2015. He came out of retirement to cover the 2017 session of the Montana Legislature for the Bozeman Daily Chronicle. He confided in a fellow reporter that even though the Chronicle was paying him to cover the session, he would have done it for free. He enjoyed it that much.
"I began to wonder if he would ever really retire," said Michael Wright, managing editor of the Bozeman Daily Chronicle who was a reporter for the paper at the time. "He just loved the job. And his love for it was infectious."
Tom Kotynski, a journalist who competed against Johnson for another newspaper in the capitol press corps, spoke Monday about his friend.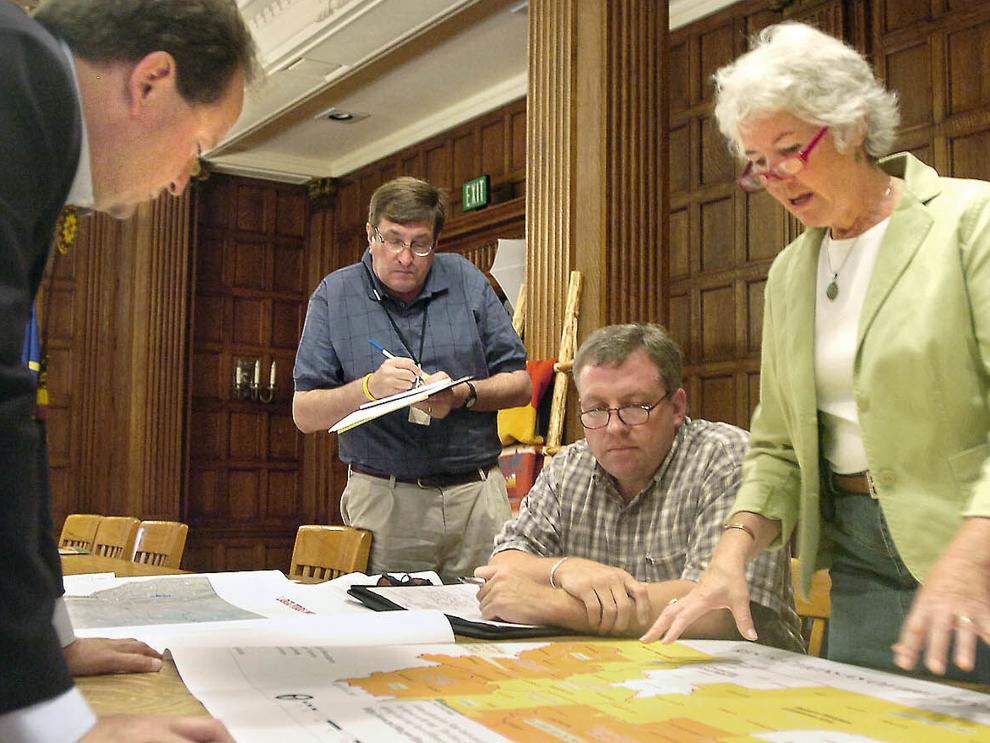 "The guy is truly a legend, not only as a journalist but also for his historical knowledge," he said. "He was tough to compete against, he was so good."
Chuck Butler, another friend, called Johnson's death a "deep loss for Montana."
"He was the giant in the Montana newsroom and will be remembered far and wide throughout Montana as one of the great, outstanding reporters of Montana politics, politicians and government," Butler said in an email. "I'm so glad he was honored last May by Montana State University for his incredible career."
Johnson was an incredibly inclusive journalist who believed the more people covering state politics the better.
"He was a generous mentor to me and many other reporters who covered the Capitol for UM's Community News Service as college students," Wright recalled. "He never treated us like college kids — to him, we were full-fledged members of the Capitol press corps. That will always mean a lot to me."
Johnson's younger brother, Peter, was also a longtime Montana journalist and retired from the Great Falls Tribune in 2017 after 40 years as a reporter.
"I followed Chuck's footsteps into journalism and couldn't have had a better role model," Peter Johnson said.
He said his brother competitively bird-dogged stories, "wrote fairly with insight and style and enjoyed showing the ropes to young reporters."
He also had a sense of fun that he shared with colleagues and family members, Peter Johnson said, adding the family was "glad Chuck had a chance to see his beloved Cubs play recently at a couple of spring training games in Arizona."
Most recently, Johnson served as the board president of the Montana Free Press, an online independent, nonprofit source for Montana news, information and analysis.
"I'm devastated by the news of Chuck's passing," said John S. Adams, its executive director and editor-in-chief. "He was a beloved friend to so many people throughout Montana. His impact on the state is immeasurable. He mentored dozens, if not hundreds, of young reporters throughout his decades as a journalist, and he was always humble, gracious, respectful and fair. Getting to know Chuck more personally in recent years was one of the great joys of my life. The treasure state has lost one of its greatest treasures."
University of Montana journalism professor Dennis Swibold first met Johnson when he covered the 1983 Legislature. As the journalism school sent young reporters to cover the session, Johnson was often one of the first reporters they would meet and he was happy to offer guidance.
Johnson also hired many journalists that would go on to impactful careers, Swibold said.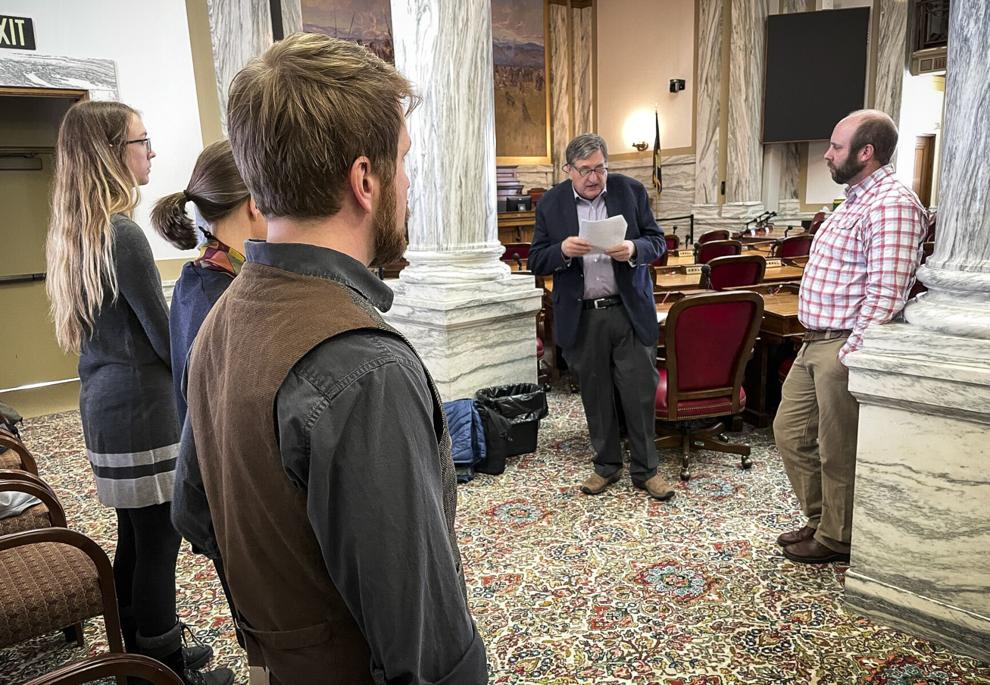 "He was a real mentor for me and so many journalists in Montana that covered politics and the Legislature," he said. "He was eager to share ideas and give us enough background to keep us from looking silly. ... He had the biggest hard drive of knowledge, this long memory and nothing escaped it and he seemed to just be able to recall so many stories."
As a journalist, Swibold said Johnson was a meticulous practitioner who was not afraid to ask tough questions and hold those in power accountable if the story demanded it. Johnson often had the best tips and while there was a level of collaboration among statehouse reporters, Johnson would occasionally go missing for a day or two and that is when you knew a scoop was coming, he said.
"I think he was scrupulously fair and honest," Swibold said. "He had a tough streak when it needed to be done, he had no qualms about asking those questions, but I think people respected him in the long term in a way that's hard to imagine today."
Journalist Mike Dennison, who covered Montana politics with Johnson for 30 years, said Johnson's legacy will be the mentorship and assistance he would offer others.
He said Johnson would "unhesitatingly" help people out to understand the Legislature and political process. He'd pass that on to just about everybody and help everyone, even competitors.
"He wanted coverage in Montana to be good and to be carried on not just him, but other people," Dennison said.
He and Johnson worked together for 10 years at Lee Newspapers.
"I don't think I would have had a career if not for Chuck Johnson," he said. "I feel honored to have worked with him as long as I did. It's one of those things in life: How did I get so lucky?"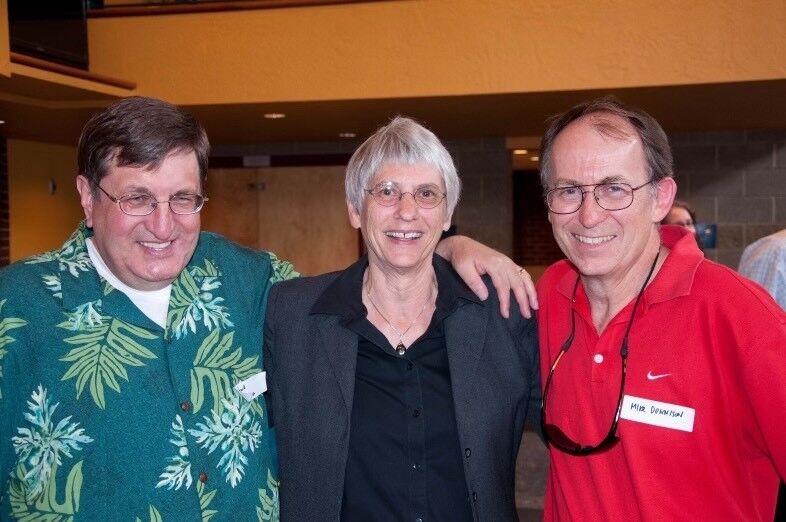 Sally Mauk said Johnson and Dennison joined her on Montana Public Radio for "Capitol Talk" during several sessions of the Montana Legislature to discuss the latest political news. She said Johnson was "much beloved" by listeners. She said they did the show at a time when such analysis shows were rare.
David McCumber, local news director for Lee Enterprises in the Western United States, praised Johnson.
"Chuck Johnson was a journalist's journalist – someone who knew the right questions to ask, and asked them, who knew how to write stories, and wrote them, well and often," he said. "That also made him a reader's journalist who took our public trust seriously and told people what they needed and deserved to know about their government. He did amazing work for Lee Enterprises and many others, and I wish I could have worked with him."
Longtime Associated Press statehouse reporter Bob Anez first met Johnson in the late 1970s when Anez worked at the Great Falls Tribune and edited Johnson's copy. They grew to be friends and respected colleagues and Anez remembered Johnson as a journalist who set the standard.
"I wanted to be as good as Chuck, I wanted to be better and he was my role model, he was my hero," Anez said. "If you wanted to be a good journalist, he's the guy I aimed for and wanted to emulate."
Anez admired Johnson's commitment to fairness and unbiased reporting. And while journalists might have a reputation for stoicism, he also recalled Johnson's humanity, and that he did not particularly enjoy making calls for stories that he knew would put the subject in a negative light.
"The way he managed to cultivate sources, just his personality and reputation, people liked to talk to him," Anez said. "He made an art out of developing relationship, not friendships but relationships with sources and people trusted him and talked to him."
Shaylee Ragar, statehouse reporter for Montana Public Radio, said on social media that Johnson "was so kind and so generous to all of us. I feel so lucky to have known him and will miss him dearly. The loss to our community and Montana can't be understated."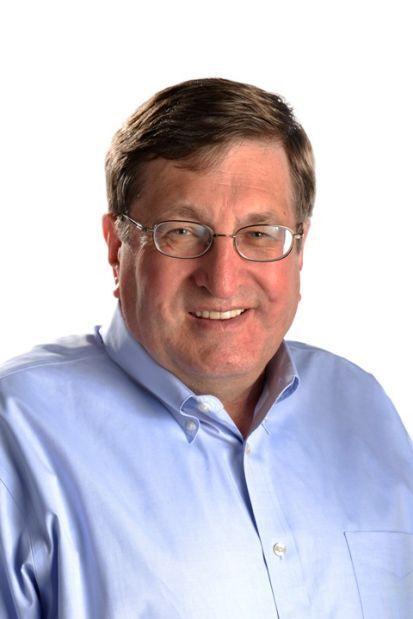 Author and journalist Kathleen McLaughlin said the news was "devastating."
"Chuck hired me at 22 years old to cover the Montana Legislature, one of the only women do to so, and he had my back as a mentor and friend since," she wrote on Twitter. "He was a walking encyclopedia who knew more about Montana politics and history than anyone.
Jonathan Ambarian, senior political reporter for Montana Television Network, said he was stunned by the news.
"Chuck was a great mentor to me, and also a great friend," he said. "He took me and so many other young journalists in this state under his wing when we were starting out, and we all owe him so much."
U.S. Sen. Jon Tester, D-Montana, was among those who praised Johnson.
"Chuck Johnson was a reporter's reporter – always prepared, and always speaking truth to power," he said in an email. "As a journalist, his integrity, commitment to truth, and willingness to hold people accountable earned him the respect of readers and elected officials alike, from both sides of the aisle. Chuck was a great reporter and even better man – and after keeping Montanans informed for decades, he will be sorely missed by family, friends, and countless others in the Treasure State."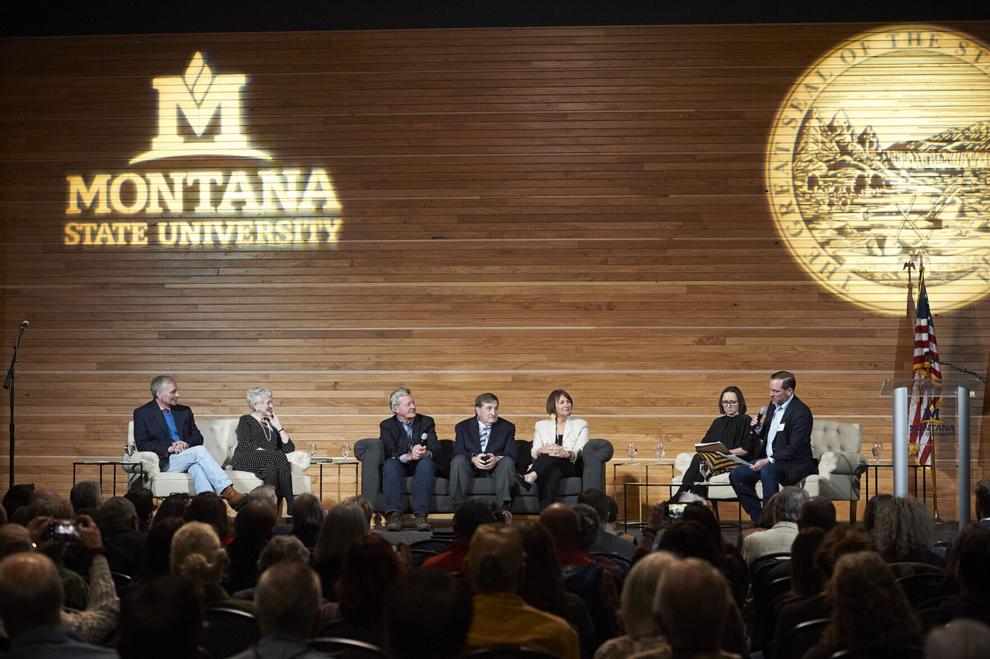 U.S. Rep. Ryan Zinke, R-Montana, said Montana lost a trusted and respected voice with the passing of Johnson."Few knew the inner workings of our government and could plainly explain how the happenings in Helena affect all Montanans better than Chuck," Zinke said in an email. "There is no doubt Chuck is one of the greats. I always knew him to be comprehensive, fair and informed. He wielded his power of the pen to uphold the Founders vision of the Fourth Estate, and he has my deepest respect. Rest In Peace, Chuck. You will be missed."
A lover of history, Johnson served on the Montana Historical Society's board of trustees from 2015 until 2021.
Molly Kruckenberg, director of the Montana Historical Society, said he was a "thoughtful and committed member."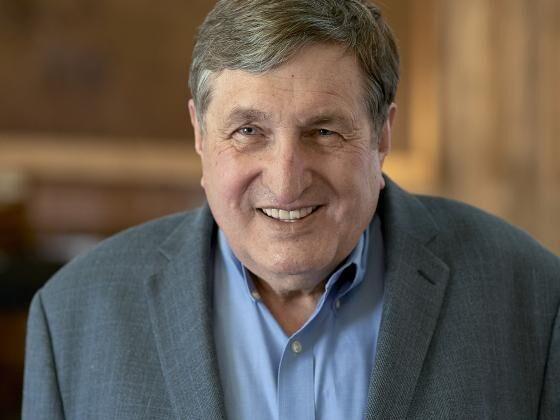 "His incredible insights into Montana history were invaluable to the work of the Society," she said. "Chuck will be missed as a trustee, an historian, and as a friend."
Johnson, who had an extensive collection of political campaign buttons, participated in last year's 50th anniversary celebration of the Montana Constitutional Convention, which he covered for the Associated Press.
"As I think about it now, it was a pretty huge assignment," he said in May to about 70 people during a speech. "I don't think I fully appreciated the significance."
Tom Kuglin, deputy bureau chief of Montana State News Bureau and Montana State University News Bureau, contributed to this story.