They're joining icons from Montana's history, such as Charles M. Russell, Thomas Meagher and Henry Plummer, plus many other men and women who made their living on the land.
More than 40 Montanans, businesses and associations that built the culture and history of the state take their place as the 10th class of the Montana Cowboy Hall of Fame & Western Heritage Center.
Nominations come from the public with a network of trustees voting on inductees for their areas, said Ariel Overstreet-Adkins, vice president and media director.
"It's a really neat process gathering all the nominees from across the state," she said, adding that nominators write up biographies with the applications.
The MCHF and WHC will honor these inductees Feb. 2-3, 2018, in Great Falls at the Best Western Heritage Inn. The gathering includes a brunch with biographies read and stories told about the inductees, Overstreet-Adkins said.
Since 2008, 310 inductees have been honored in the Montana Cowboy Hall of Fame.
Despite the site woes, the hall of fame as an organization is plowing ahead with the class of 2017. It includes inductees from 12 districts across the state, with Gov. Judy Martz, Robert F. "Bob" Cooney and James J. "Jim" McLucas representing the district of Lewis and Clark, Broadwater and Jefferson counties.
Gov. Judy Martz – Living Award
Judy Morstein was born on July 28, 1943 in Big Timber, to Joe and Dorothy Morstein. She was raised with her brother, Joe, and her sisters, Carol, Penny, Jerrie and Sherrie in Big Timber and Butte. She graduated from Butte High School in 1961 and attended Eastern Montana College. She was born to ranching parents and loved rodeo and horses of all kinds, but mainly Quarter horses.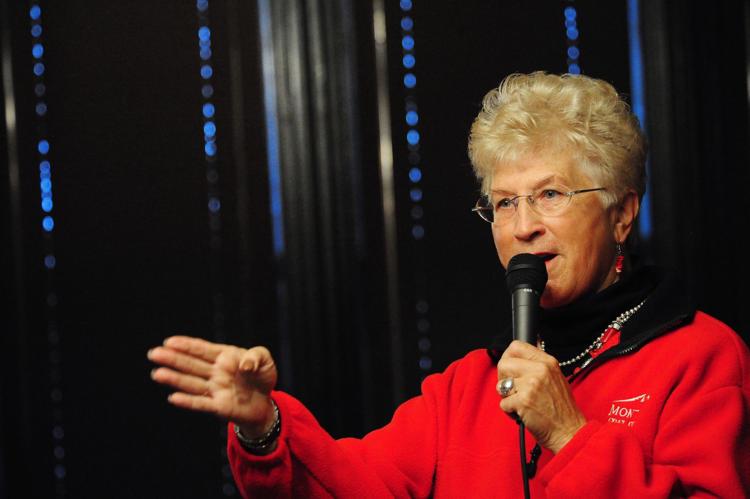 Judy Morstein won the title of "Miss Rodeo Montana" in 1962. Her life was greatly influenced by rodeo and her love of horses. Her competitive spirit led her to become a member of the 1963 U.S. World Speed Skating team where she competed in Japan. She qualified to compete in the U.S. Winter Olympics in Innsbruck in 1964. However, she fell and ended up 15th in the 1500-meter event, which was the best for any American speed skater in Olympic history.
Judy and Harry Martz were married in 1965 and they became the parents of a son, Justin, and a daughter, Stacey Jo. They owned and operated a commercial solid waste business in Butte for 37 years.
She became involved in local civics in the early 1990s and served as president of the Butte Chamber of Commerce and vice-chair of the St. James Board of Directors. Martz was also very interested in statewide development issues, which prompted her to run for lieutenant governor with Gov. Marc Racicot in 1996, and in 2000, she went on to become Montana's first woman governor.
Since leaving public office, Martz has remained active in numerous boards and community activities. She often speaks about government management, her faith, small business issues, her Olympic experience, and organ and tissue donation, as she once donated a kidney to her younger sister.
Martz was diagnosed with pancreatic cancer in November 2014. Through her faith and care doctors at the Mayo Clinic in Scottsdale, Arizona, she is continuing the battle and proclaims, "I have great peace because my Jesus loves me so much, he is faithful to be with me and gives me great peace."
Robert F. "Bob" Cooney – Legacy Award
Bob Cooney was born in 1909, the second of three siblings, to Fred and Fanny Cooney of Canyon Ferry.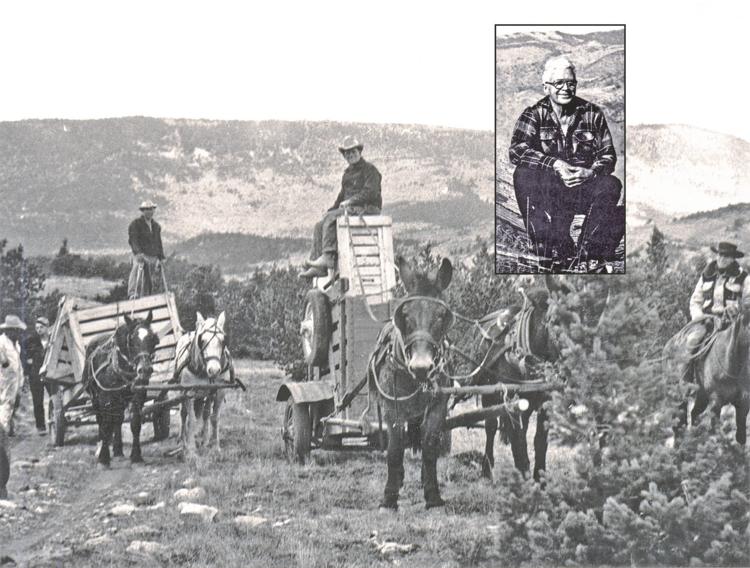 Cooney had a keen interest in the outdoors from the very beginning. Early education occurred at the family ranch at the mouth of Avalanche Creek near Townsend. Later the family moved to Helena, where the children attended Helena High School.
Cooney enrolled at the University of Montana to study forestry. In the winter of 1934-35, the U.S. Forest Service conducted a survey of the backcountry elk winter range of the upper Sun River. This review by Bob Cooney and L. J. Howard was one of the earliest biological studies in the newly designated Bob Marshall Primitive Area. He earned a bachelor of science degree in 1937. Upon graduation, Cooney went to work for the Forest Service.
Cooney was hired in 1940 as the Montana Fish and Game Department's first professional biologist. His job was to head the state's new Wildlife Restoration Division. Over Cooney's 40-year career, he would oversee the broad expansion of Montana's game range system and reestablishment of antelope, mountain goats, bighorn sheep, elk and many other game species throughout the state.
After World War II ended, Montana began an ambitious program for the reintroduction of wildlife to their former ranges. Under Cooney's direction, trapping and transportation techniques were designed, tested and modified for the efficient relocation of wildlife. Cooney pioneered science-based wildlife habitat improvements and the establishment of big game winter ranges.
For his achievements in wildlife conservation, Bob Cooney received the American Motors Conservation Award in 1958, the University of Montana Distinguished Alumnus Award in 1983, a Hunting Hall of Fame Lifetime Achievement Award in 1992, and a special Conservation Award from the Montana Wilderness Association in 1994.
James J. "Jim" McLucas – Legacy Award
Jim McLucas was born April 13, 1921, in Butte.
After serving in World War II, he returned to Montana to work with the Montana Fish and Game Department doing predator control. By 1947 that job evolved into the position of Montana's first big game trapper. Montana's wildlife populations were on the rebound from the market hunting days, but many important habitats were devoid of wildlife. During McLucas' nearly four decades of work, official Montana state records show that he trapped and relocated more than 16,000 big game animals.
During those early years, little information on wildlife trapping techniques was available and McLucas and his contemporaries created the procedure. From designing crates for transporting mountain goats by raft down the South Fork of the Flathead River to strapping goats to the sides of packhorses, everything was a new adventure and invention.
McLucas often worked alone. The effort would start in the evening by placing salt or hay into an enclosure. Then, in the morning, as bighorn sheep or mountain goats fed their way into the trap, he tripped the trap door closed.
On one occasion, he had a mountain goat in the trap. Just as he went in to capture it the goat made a break for the door. He grabbed the nearly 200-pound mountain goat by the horns and it drug McLucas down a nearby shale slope. The two lay upon the scree, eye-to-eye and side-by-side, each gasping to catch a breath. Once the goat regained his wind, away they went again. This time, however, the goat ran right back up the hill, through the gate and into the trap.
In another instance, McLucas set a different trap baited with salt for mountain goats then camped nearby for the night.
"So, I'm walking up the trail (the next morning) and here's a big old grizzly track going up the trail," he said before his death in 1999. "So, I'm pretty cautious; the game trail turned into where the trap was. So, I'm looking real careful. I could see a rag-horn bull elk had gotten into the trap. The grizzly had come, killed the bull and was feeding on the carcass."
Needless to say, that morning McLucas didn't trip the trap gate.
"I waited for the grizzly to leave and drug off the remainder of the elk carcass away," he said. "Then I got the hell out of there."
After McLucas retired he spent the ensuing years assembling a photo archive documenting the trapping and transplant efforts that took place between 1910 and World War II. He was a major reference and contributor for the production of the film "Back from the Brink" and the accompanying book "Montana's Wildlife Legacy."