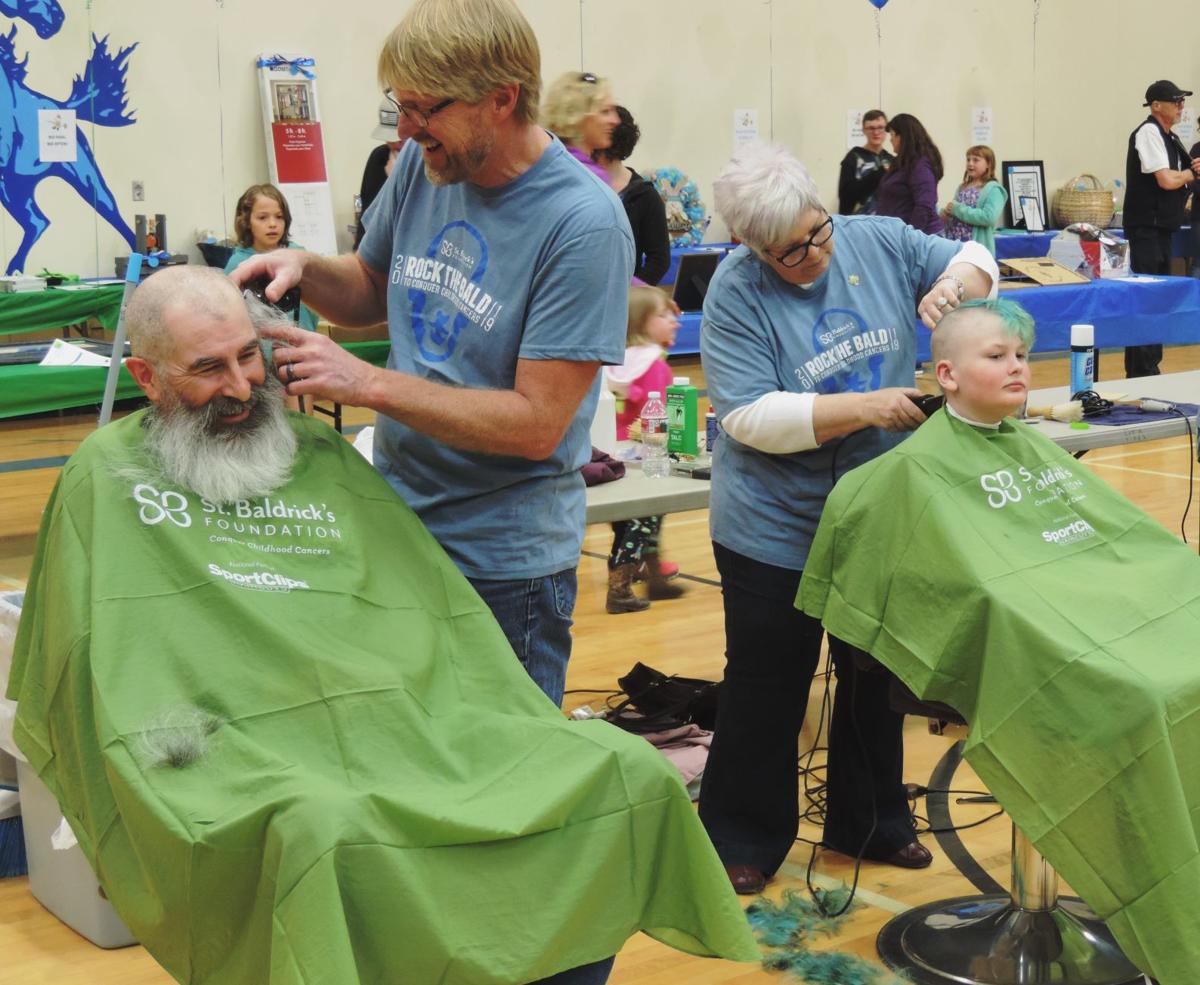 The fight against childhood cancer is an expensive one, and for 12 years the Montana City Volunteer Fire Department has been a leader with its annual head-shaving fundraiser for the St. Baldrick's Foundation.
St. Baldrick's is a volunteer-driven charity that funds more childhood cancer research grants than any organization except the United States government. The event at Montana City School includes a silent auction, barbecue and head shaving to support local kids suffering from cancer and the foundation.
The event has come a long ways since its first year in which it raised $5,600. In the last 12 years volunteers have raised more than $560,000 and set a goal this year of $70,000.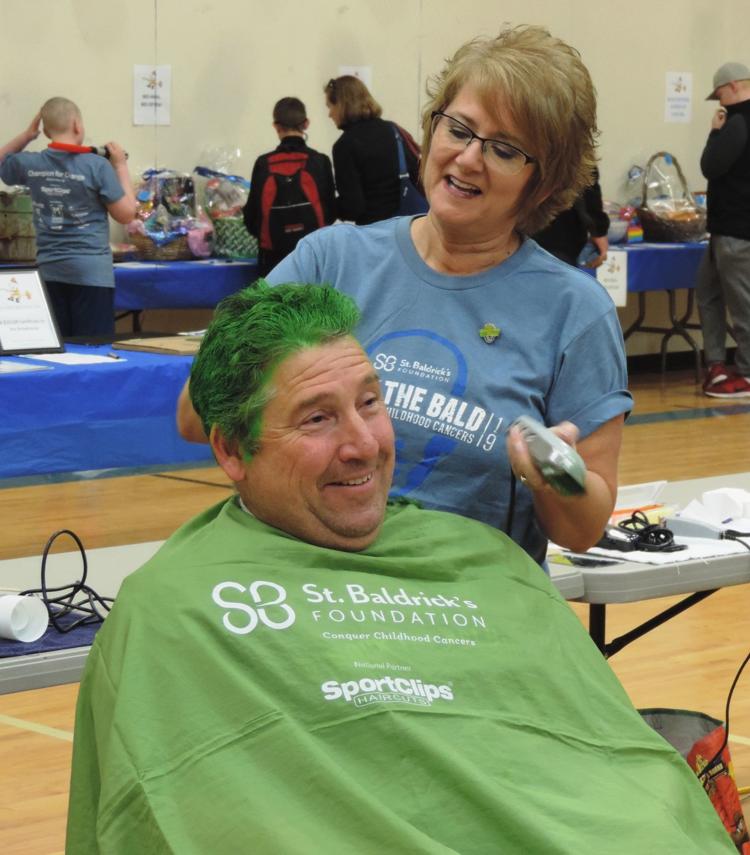 Montana City Cpt. Ken Kluth said he was thankful to the community for the tremendous support.
You have free articles remaining.
"The main purpose of our event is so that we can raise awareness and help cure this awful disease," he said, motioning to the table with pictures of children diagnosed with cancer, including those who had lost the fight.
The top fundraiser this year was Kelly De La Hunt with more than $15,000, who took the first chair as the clippers battled his thick head of hair and impressive beard.
"He has been volunteering and shaving with us for more than seven years — his grand total, 65,500 and some odd dollars," announcer Grayson Lenik told the crowd.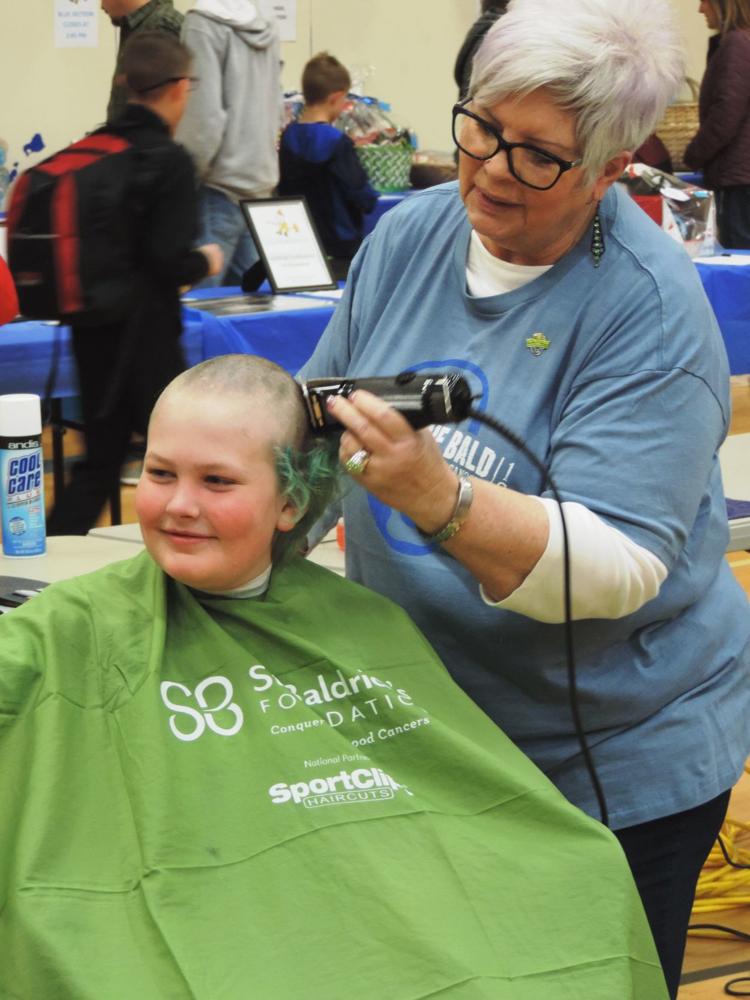 Next to him sat James Buchanan, 11, who raised more than $5,000 this year. Buchanan was 2 years old when he was diagnosed with leukemia. In the years since, he has raised more than $46,000 for the foundation.
"St. Baldrick's is the kind of organization that wants cures and better treatment, and better access for those with low odds of survival," his mother Tammy Buchanan said. "Our family is here to give back to the community so those odds will be better. All he wants to do is help other kids get better."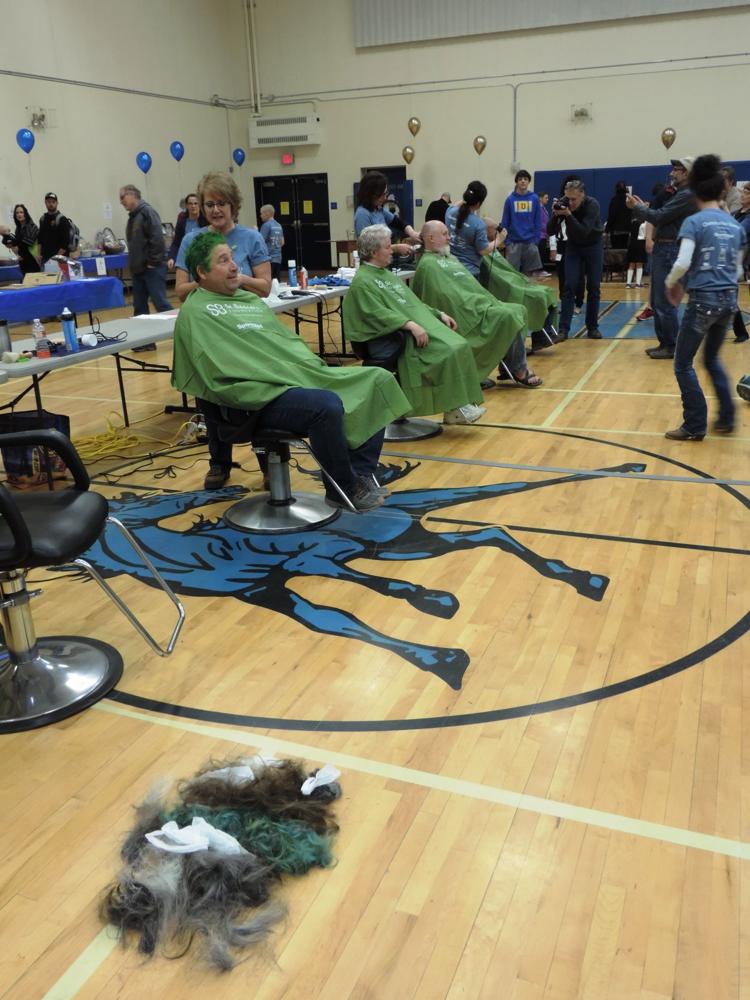 Reporter Tom Kuglin can be reached at 447-4076 @IR_TomKuglin