Posh Chocolat in Missoula has made its way to Helena.
The artisanal chocolates are a hit in Missoula and shipping orders regularly are placed by Helena residents, according to Jason Willenbrock, who owns the chocolatier with his wife Ana.
The chocolate store already has its sauces in Big Dipper Ice Cream stores in Helena and across the state, so adding truffles and caramels to the mix seemed like the next best step, Willenbrock said. Boxes of chocolates now sit nestled on the shelves inside the ice cream shops.
"Working with the Big Dipper is a nice little springboard for us," he said." "In our 14 years, we've done a lot of business with the Big Dipper. It's a nice, symbiotic relationship."
For Valentine's Day, Posh is kicking off its Helena offerings with artisan truffles and salted caramels in heart shaped boxes. Also available will be caramel collections and truffle bars.
"We're all in it to help each other out," said Lindsay Lechman, owner of the Helena Big Dipper.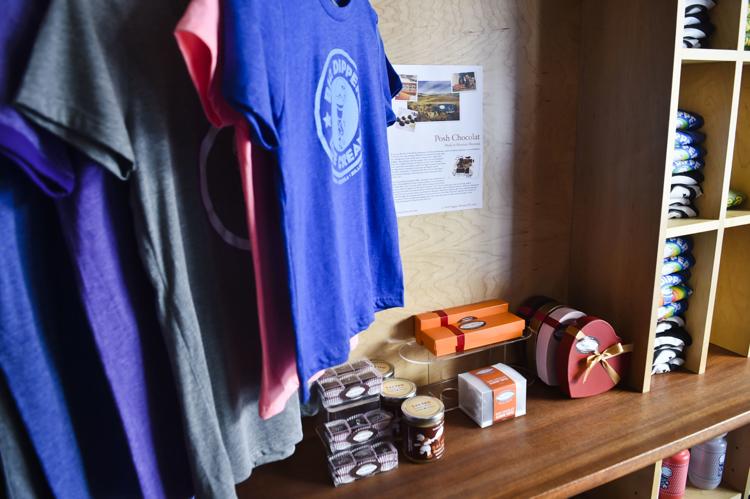 Lechman said working with the owners of Posh has always been fun and easy. "Their product is delicious and I love that it's local."
The relationship was formed by Charlie Beaton, who started the Big Dipper company 24 years ago in Missoula. He firmly believes in businesses helping businesses.
"A lot of friends of mine have their own businesses," Beaton said. "The best thing to do is help each other out. We all started around the same time. Besides, it's fun working with friends."
And, he said, "customers appreciate it."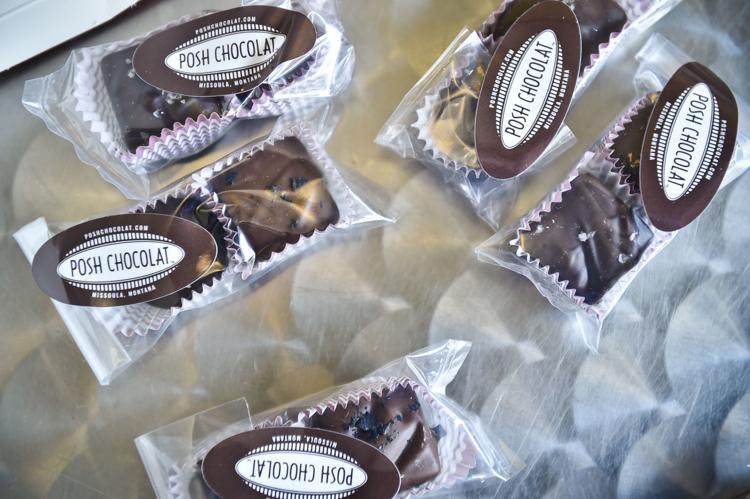 The Big Dipper stores in Missoula and Bozeman regularly use locally baked goods in their ice cream and creations. Lechman follows suit to incorporate Helena businesses as much as possible, and the brownies she regularly uses in her shop are made by Murry's Café in Helena. She also has done pairings with other nearby bakeries.
"We're always working with other businesses and can always make specials with other people's baked goods," she said.
Locals have discovered the Posh Chocolat on her shelves, and she reports they already are selling.
"We're testing the waters, but we feel it will do pretty well," Willenbrock said. "Valentine's was a no-brainer with chocolate as a leaping off point. If it works, we will see where it goes. It may become a regular thing."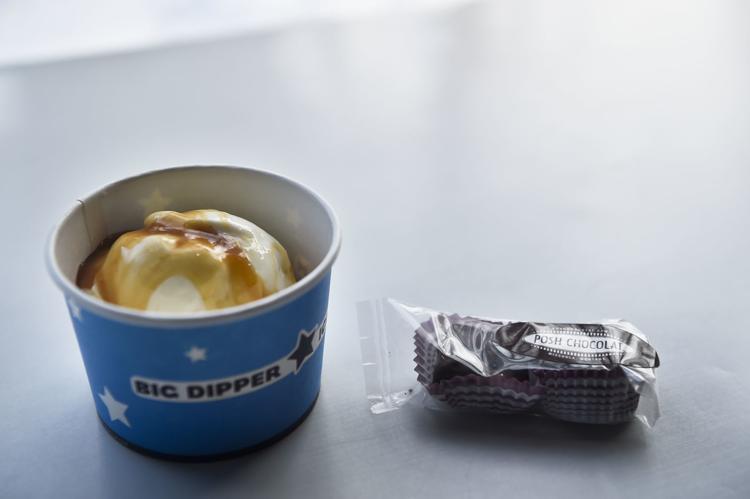 Because the chocolates and caramels are handmade, they are a bit more expensive, but taste every bit worth the price, Beaton said. The hearts full of assorted sweets are $28.99. Packages of dark chocolate almond toffee and the five-piece truffle box are about $12. A box of Flathead cherry caramels are $7.99.
"There are a lot of great opportunities between the two businesses," Willenbrock said. "Ice cream is popular in the summer, chocolate is busier in the winter; chocolate and ice cream work really well together."
Getting the chocolate to Helena is easy. The Big Dipper is constantly moving products back and forth, so the chocolates are just along for the ride.
Co-branding items with Big Dipper is the next step, Willenbrock said. Benton explained they already are creating Big Dipper chocolate bars with the ice cream flavors. Working with Drum Coffee Roasters in Missoula, in development is a mocha chip bar.
"So far, so good," Benton said. "The relationships are going really well, and what they come up with are a nice alternative to the everyday offerings."
Creating something new and working together is something Lechman enjoys. She said she looks forward to doing more with Posh, and other area businesses.