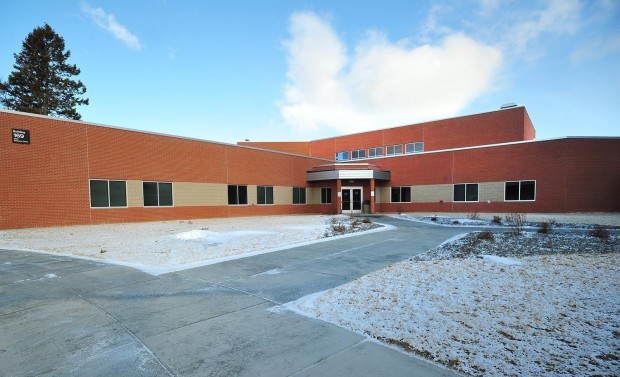 Montana veterans traumatized by their service and in need of acute inpatient psychiatric treatment for problems such as post-traumatic stress disorder or military sexual trauma must travel hundreds of miles out of state for help.
In the meantime, the acute psychiatric wing of the $7 million, 24,000-square-foot inpatient mental health facility at Fort Harrison, which was announced with great fanfare in June 2011, sits empty.
The VA Montana Health Care System has been unable to recruit three full-time psychiatrists to staff the eight-bed wing around the clock.
The remaining 16 beds in the mental health facility near Helena were designed for veterans dealing with substance abuse and less severe PTSD patients. The eight-bed wing for substance abusers has also remained empty due to a lack of staffing. It is scheduled to open for the first time this week.
The staffing problem means some of the sickest veterans in the state must travel to Wyoming, Florida, California, Utah, Idaho or elsewhere to get help.
Along with the added expense of the distant travel, the trips keep ailing vets away from supportive family and friends at a time when they are most vulnerable, said Natasha Houston, a licensed clinical social worker at the Billings Vet Center, who must send about 10 percent of her clients out of state.
"For some clients, going out of state is very, very scary," said Houston, a U.S. National Guard veteran. Some are scared to fly. Others are afraid to drive.
The problem is being compounded by the number of veterans returning home from Iraq and Afghanistan with physical and mental wounds. It is estimated the medical and disability costs for Iraq and Afghanistan veterans could reach $930 billion nationwide over the next 40 years.
On average, Montana will have a half-dozen veterans being forced to seek inpatient psychiatric treatment out of state at any given time.
"Most of the time it is not a hardship," said Robin Korogi, director of the VA Montana Health Care System. "The biggest issue is not with the veterans personally. It's whether their family support system is able to travel where they are. Ninety percent of the process of healing is a strong family support system."
Korogi said she is more concerned about the veterans who need inpatient treatment but have not come forward because they do not want to go out of state.
"That scares me more than anything," she said.
The failure to recruit the necessary psychiatrists and fully open the Fort Harrison hospital has caught the attention of VA Secretary Eric Shinseki; VA Undersecretary for Health Robert Petzel, and Sen. Jon Tester. It was a point of conversation on Capitol Hill last week during a U.S. Senate Committee on Veterans' Affairs meeting.
The problems at Fort Harrison have both current and former VA staff members pointing the finger at Korogi. They say the working environment at the hospital is poisonous, with a low employee morale that is not conducive to recruiting new staff, especially when there is a nationwide shortage of psychiatrists.
Charlie Hail, who worked as a VA attorney for 21 years, left last year in part because of Korogi. He said a "mass exodus" of staff began last spring, including an orthopedic surgeon, a public relations person, the chief of surgery, a human resources director and others.
"I was concerned (Korogi) was jeopardizing patient safety," Hail said. "Any professional will contact other professionals, asking about the atmosphere. The atmosphere is toxic."
Aggie Hamilton, former human resources director for the VA Montana Health Care System, said on a scale of one to 10, morale in the system is a three. Hamilton, who left Fort Harrison in June 2011 after working there since 1997, said the number of federal Equal Employment Opportunity complaints is on the rise, many of them against Korogi.
"To draw and bring new people in, you have to have an environment that employees will speak highly of," Hamilton said. "If you don't have an environment you can promote to the outside, you're just not as likely to get the people that are in demand everywhere."
Dr. Rosa Merino, chief of psychiatry at Fort Harrison for about six years, left in June 2011. She said the problem with hiring began with the conception of the idea nearly four years ago and its implementation. From the beginning, there was great concern that VA Montana would have trouble recruiting psychiatrists, she said.
Additionally, Merino said, an employee satisfaction survey administered last year was the "worst in VA Montana's history."
"Any highly qualified applicants would have great reservations to consider employment at VA Montana," Merino said.
For her part, Korogi disagrees with the idea that poor morale is to blame for employees leaving Fort Harrison. "The same allegations were made last year," Korogi said. "I wish whoever these people are would talk to me but that doesn't happen. I've heard it all. Hopefully by the end of the year the acute wing will be up and running."
Korogi said the current employee turnover rate is about 6 percent, which is no different than it has been for the past six years.
Korogi said she is confident every possible recruitment tool is being utilized, including enlisting the help of a recruitment specialist at the regional office in Denver.
"I'm very comfortable in the knowledge that even though we don't have those two programs up and running, the veterans are getting a high standard of care where we are sending them. My number-one goal is that they get the treatment they need."
Dan Herrera, associate director of VA Montana, has been on staff since 1997 and was there during 2008 when the new Fort Harrison facility was being planned. The decision to build was based on historical data, veteran population numbers and growth trends.
"From a strategic planning perspective it was a no-brainer that we needed an inpatient mental health unit," Herrera said. "There was no doubt. At that time, getting psychiatrists was not an issue."
To open the secured acute unit would mean hiring three full-time, inpatient psychiatrists, Korogi said. A two-year recruitment effort has netted some inquiries, even an interview or two, but no takers.
Korogi, who has been director for two years, said several factors have conspired to make recruiting difficult, including low pay, the relative remoteness of Helena, and the ongoing nationwide shortage of psychiatrists. Potential candidates have also been put off by the requirement they be on call.
The average annual base salary for the position is between $180,000 and $190,000, plus a generous benefits package, Korogi said. Private-sector psychiatrists can earn twice that.
Tester, who was on hand for the grand opening last summer, said the facility's failure to recruit inpatient psychiatrists is "totally unacceptable."
Tester, the state's only member of the U.S. Senate Committee on Veterans Affairs, acknowledges it has been a challenge to attract health care professionals to rural America. But, he disagreed with Korogi's other reasons for not filling the spots. He met with Petzel on Thursday to discuss incentives to help with recruitment.
Tester especially doesn't buy the low-pay
"They get paid pretty good dough and Helena is not the most expensive place on earth," Tester said. "Maybe we don't have the right people in the field selling places like Helena, because quite honestly I think Montana is the best state in the nation. The bottom line is this: They need to redouble their efforts."
Petzel announced last week that the Department of Veterans Affairs is auditing 152 medical centers to see whether they meet the mental health care needs of veterans. VA headquarters officials are conducting site visits to all their hospitals, reviewing staffing levels, job vacancy rates and productivity levels.