Anthony Ray Hinton spent 30 years on death row for a crime he didn't commit. 
In 1985, Hinton was convicted in the double homicide of two fast-food managers in Birmingham, Alabama, by the testimony of a state ballistics expert who said the bullets came from a revolver in Hinton's home. An all-white jury found Hinton guilty and he was sentenced to death.
In 2015, Hinton was freed after the U.S. Supreme Court overturned his sentence based on three investigators who declared the earlier testimony was false and that the bullets could not have been fired from the gun used to convict Hinton. According to the Death Penalty Information Center, Hinton is the 152nd person exonerated from death row since 1973 and the sixth in Alabama.
Now, Hinton is a speaker who educates the public on the ills of the American justice system and an author whose book, "The Sun Does Shine: How I Found Life and Freedom on Death Row," describes his time in prison and how he survived. The book was selected for Oprah's Book Club in the summer of 2018. 
"It's a true story of this man's anguish and the fact that he was mistreated and misjudged, has never received an apology for it from the state of Alabama, was on death row for 30 years for a crime he did not commit," Oprah said on CBS This Morning in July when she announced her choice.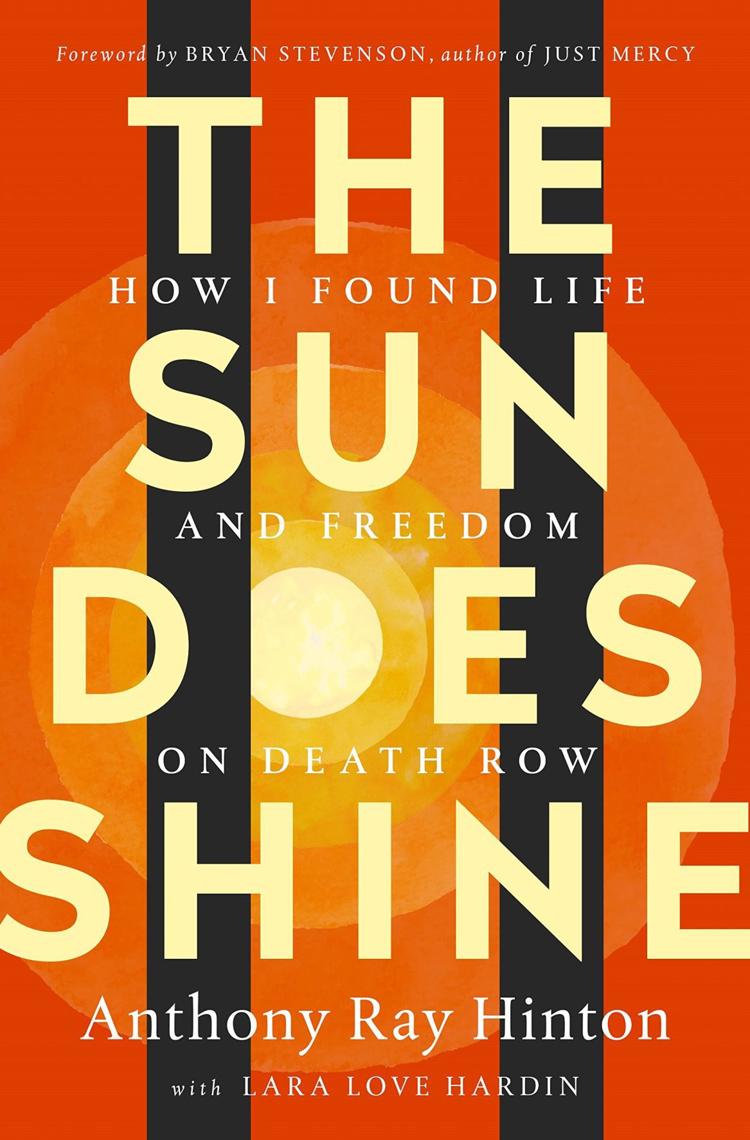 On Wednesday, Hinton spoke at Carroll College and had some time to speak with the Independent Record.
"First and foremost, the justice system is not what we think it is," Hinton said. "It needs to be scrapped, because if this is the best justice system in the world, and I can't dispute that because I haven't seen another justice system, but if it is the best, then I'd hate to see the worst."
Tall and broad, Hinton speaks like a preacher, with the rolling cadences and stirring stories of a man who understands he can bring people to see the injustices of a system that they may never interact with. He knows how powerful his story is. 
"My goal is to bring a light where there has been darkness," Hinton said. 
Hinton has met people on death row whose defense lawyers were not in the defense practice, but worked in divorce law or other civil areas. For Hinton, that is one of the greatest injustices of the American legal system.
"For too long the justice system has overlooked fairness for everyone ... the right to a lawyer does not mean the same thing for someone who can't pay for a lawyer," Hinton said. "You can't survive without money for a decent defense."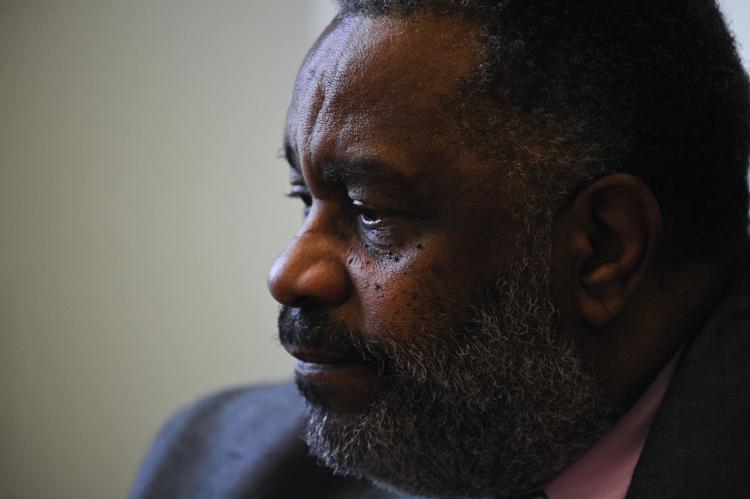 Hinton knows innocent people are sentenced to death. "Too many men and women are placed on death row," Hays said. "We don't know how many innocent people are executed."
What kept Hinton clinging to hope and in his right mind was his faith and a belief in his innocence. After reading a verse from the Gospel of Mark in the Bible: "Therefore I tell you, whatever you ask for in prayer, believe that you have received it, and it will be yours," he wrote to the Equal Justice Initiative, an Alabama-based legal initiative that fights for wrongfully imprisoned people.
His letter was delivered to Bryan Stevenson, the man who would eventually lead the charge to free Hinton. Hinton asked for someone to read through the transcript that led to the decision that locked him up and asked if anything there made him look guilty. He said they did not have to respond and he would be "perfectly willing to die."
But, Stevenson did not find anything that made Hinton look guilty, and in fact found enough to believe that Hinton was innocent. After years of legal trials, the case made it to the U.S. Supreme Court.
Sixteen years later, Hinton's faith and innocence were proven and he walked out of prison on April 3, 2015. Since then, he's visited half the states in the Union and two countries to urge people to get rid of the death penalty and to look at just how the justice system in America fails the poor, the marginalized and everyone else.
"Forgiveness is not for other people, it's for you," Hinton said. "Forgiveness can change a person ... we all should have compassion, humanity for one another."
On the Equal Justice Initiative Website, Stevenson is quoted as saying: "Race, poverty, inadequate legal assistance, and prosecutorial indifference to innocence conspired to create a textbook example of injustice. I can't think of a case that more urgently dramatizes the need for reform than what has happened to Anthony Ray Hinton."
Get local news delivered to your inbox!
Subscribe to our Daily Headlines newsletter.