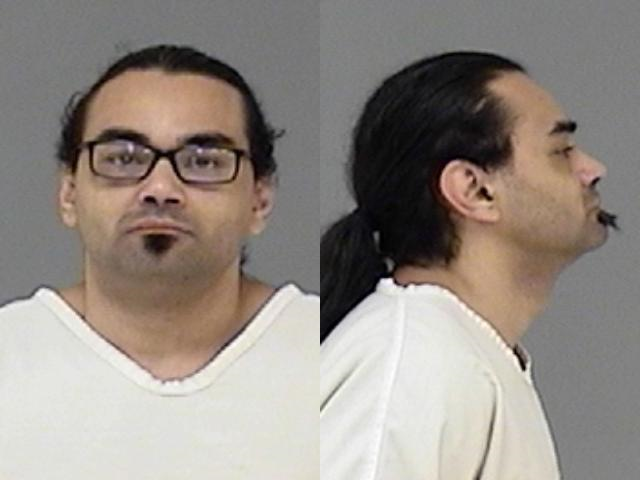 A two-month manhunt for a man wanted on multiple felony warrants ended Tuesday morning as law enforcement arrested him in a Clancy home. 
Bruce Alan Garay faces arrest warrants out of Lewis and Clark County for two counts of strangulation of a partner or family member and a no-bond warrant out of Powell County for violations of conditional release. He also had arrest warrants from California, according to Lewis and Clark Sheriff Leo Dutton. 
Dutton said the Jefferson County Sheriff's Office asked to use Lewis and Clark County's SWAT team in the apprehension due to Garay's statements and a "propensity for violence." Jefferson County Sheriff Craig Doolittle said his team aided in securing the outside area while Lewis and Clark SWAT were at the home on Mine Road, just off Warm Springs Creek Road.
Brandon Ratliff, a supervisory deputy for the U.S. Marshal Service, said Garay had threatened to get into a shootout with law enforcement and told people he had both firearms and body armor. His body armor has been recovered by the Lewis and Clark County Sheriff's Office.
Roads were blocked and the Montana Highway Patrol provided air reconnaissance via a helicopter. Dutton said SWAT was told the mission was a go just before 6 a.m. During the mission an adult female and two juveniles were removed from the house. Garay, who was held up in a garage, would not exit the home. 
Dutton said SWAT used a "chemical agent" to get Garay to exit the building. Ultimately he was arrested and placed in jail in Jefferson County with no one injured. 
Dutton said SWAT demonstrated "great tactics" and "great patience" that brought Garay in alive. 
In June, the U.S. Marshal Service reported that Garay was last seen in the Helena area.
Dutton said officials believe Garay was in the area on drug-related business and he is believed to be connected to Michael Lee Roope, who was arrested for allegedly shooting at and attempting to run over two people near Hauser Dam in early June. 
"I just want to give thanks to the drug task force for their persistence," Dutton said. "They never gave up."
Garay will likely be transferred to Lewis and Clark County, according to Dutton. Doolittle confirmed that Garay is currently being held in Jefferson County's facility. However, the U.S. Marshal Service has jurisdiction over him. 
Get local news delivered to your inbox!
Subscribe to our Daily Headlines newsletter.