A $12 million expansion project at Helena Regional Airport is moving forward following a groundbreaking ceremony Wednesday morning. 
Slated to finish in 2020, the expansion will provide more options for travelers and airlines in the future.
The expansion has been in the works for the past few years to help accommodate the ever-growing number of passengers that come through the Helena airport, Director Jeff Wadekamper said. In 2018 so far, passenger numbers are up 11 percent over the prior year, Wadekamper said.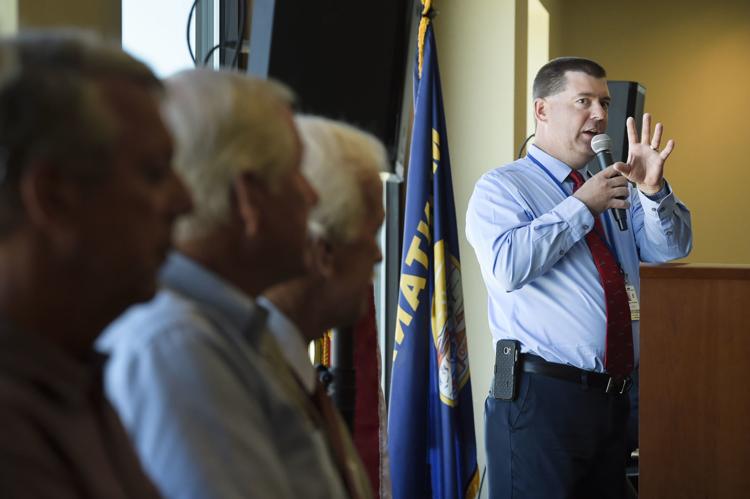 "Airlines are giving us more seats, and that's exceeding space in this building," Wadekamper said. "It gets busy during peak times as you all know."
The new project will add another 20,000 square feet to the airport, including a new restaurant and bar in the passenger waiting area, a larger screening area with queuing lanes, a sink for TSA workers to dispose of water and other liquids, more Wi-Fi and charging outlets and a fireplace. 
An additional jetway will be built into the airport to accommodate larger regional jets that Alaska, Delta and United Airlines are converting to in order to help fly more Helena and Helena-adjacent passengers to destinations around the United States and Canada.
The project's costs include a projected $10.7 million for construction and $1.3 million for engineering and architectural fees.
Some $6.7 million will come from the FAA Airport Improvement Program, which is funded by small taxes on airline tickets nationwide. The rest of the funds are being provided by the airport itself. The Helena Airport Authority, according to a handout provided at the ceremony "is not using any local taxes or mil levies to fund this project. The local airport match is funded from debt service that is paid from airport generated revenues."
A few score of Helena citizens and government officials filled the second floor of the airport for Wednesday's groundbreaking ceremony. Lt. Gov. Mike Cooney, Lewis and Clark County Commissioner Andy Hunthausen and Helena Mayor Wilmot Collins gave brief remarks about the importance of an airport both to Helena and the greater community.
Cooney said it was "an exciting day for an important announcement." 
"The economy in the state is doing quite well," he said, pointing to "reliable, good transportation" as a key factor in getting business to places like Helena.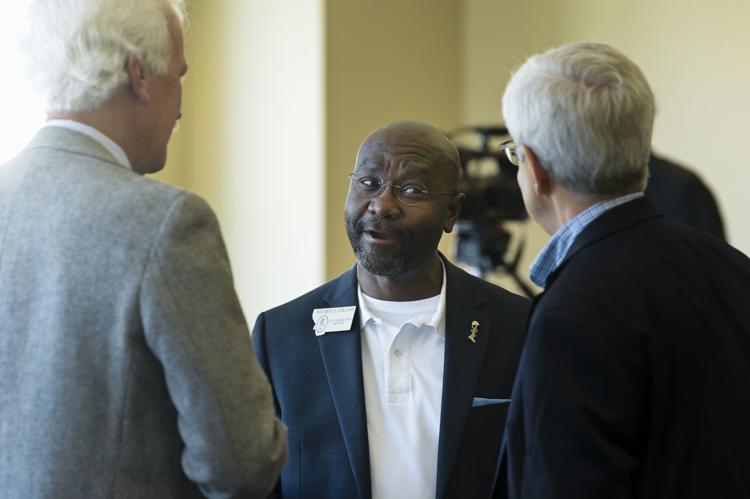 Collins thanked airport staff and recalled coming to the airport for the first time 24 years ago.
"My 2-year-old daughter was able to run across the airport in 20 seconds," Wilmot said. "It's the first impression many people get of Helena."
Hunthausen agreed that it was a part of the community and "part of the economic engine" that runs Lewis and Clark County.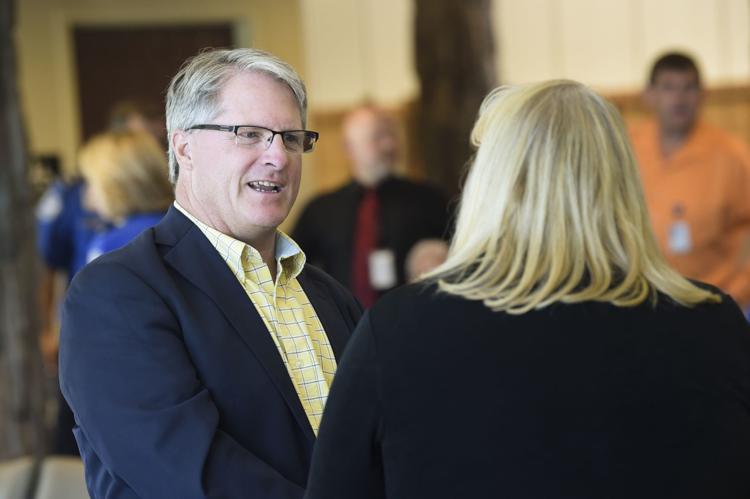 Rick Hayes, chairman of the Helena Airport Authority, said the groundbreaking "is like Christmas Eve."
"You're getting everything ready to go, but then again it's two years until Christmas," Hayes said.