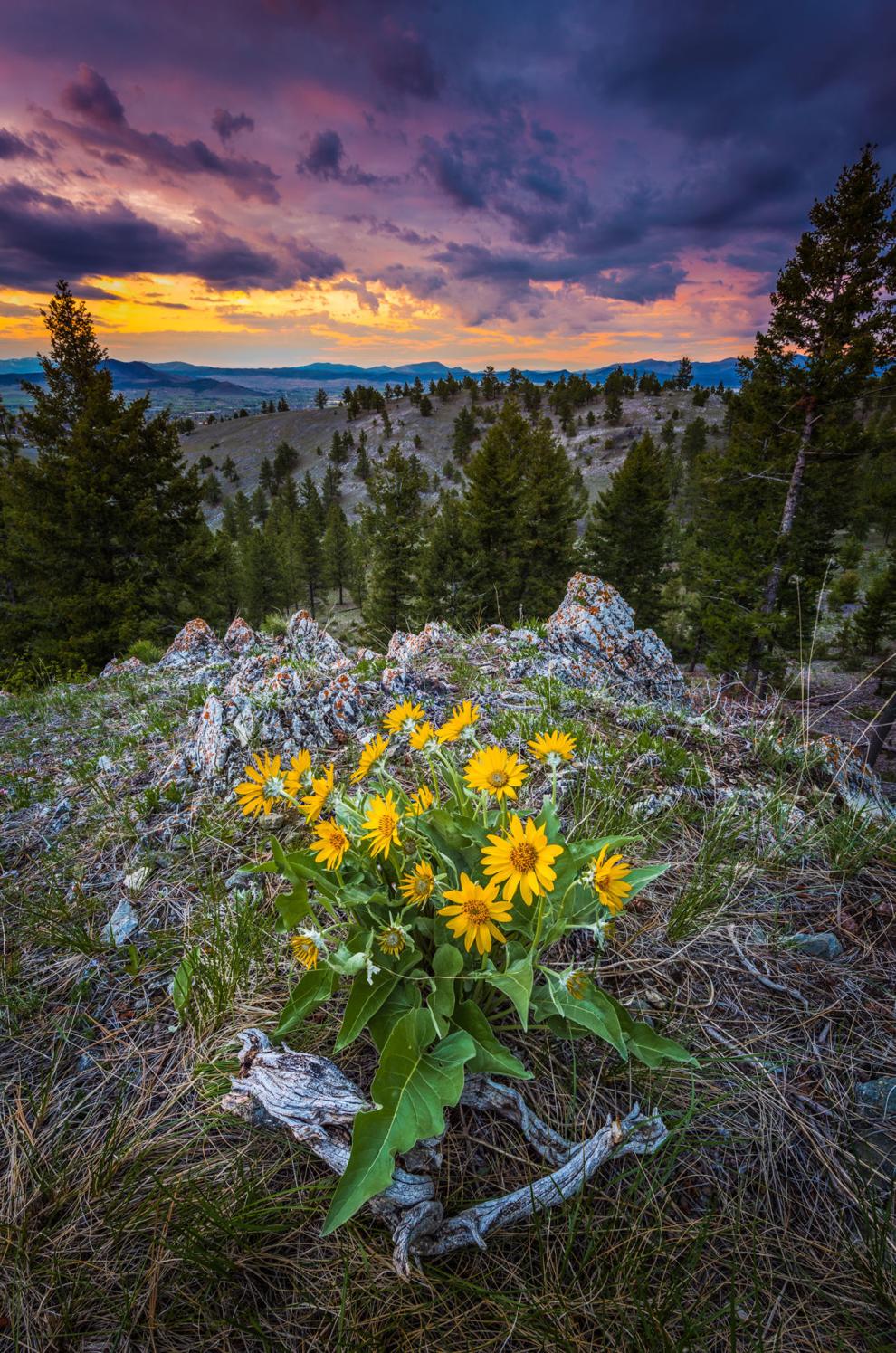 Sometimes it's the extraordinary in the ordinary -- an early morning burst of balsamroot in full bloom.
And sometimes it's just the extraordinary -- a galactic explosion at the core of the Milky Way as it blazes above Park Lake.
Kevin League's photos have a way of transporting the viewer into a transcendent moment of awe.
An exhibit of his landscape photos is on display 5-9 p.m. Friday, May 10, at Ten Mile Creek Brewery for the 28th Spring Art Walk. (League will be on site to meet the public from 5-6 p.m.)
His photos are a vivid reminder of why we love Montana.
The images aren't just any landscapes.
Nor are they happy accidents.
League has a distinctive style, and eye and a way of "painting" with light.
Largely a self-taught photographer, League took to cameras like some of us took to dark chocolate.
"From a very young age, I was always the family photographer," he says.
That interest zoomed up several notches when his parents passed along their old 35mm film Nikons to him.
And then there was the added burst of impetus from reading National Geographic.
League grew up surrounded by the glossy, inspiring images from around the world and recalls an ad about their photographers -- "Be One of Us."
He posted it on his bedroom wall when he was a teen and dreamed of being so lucky.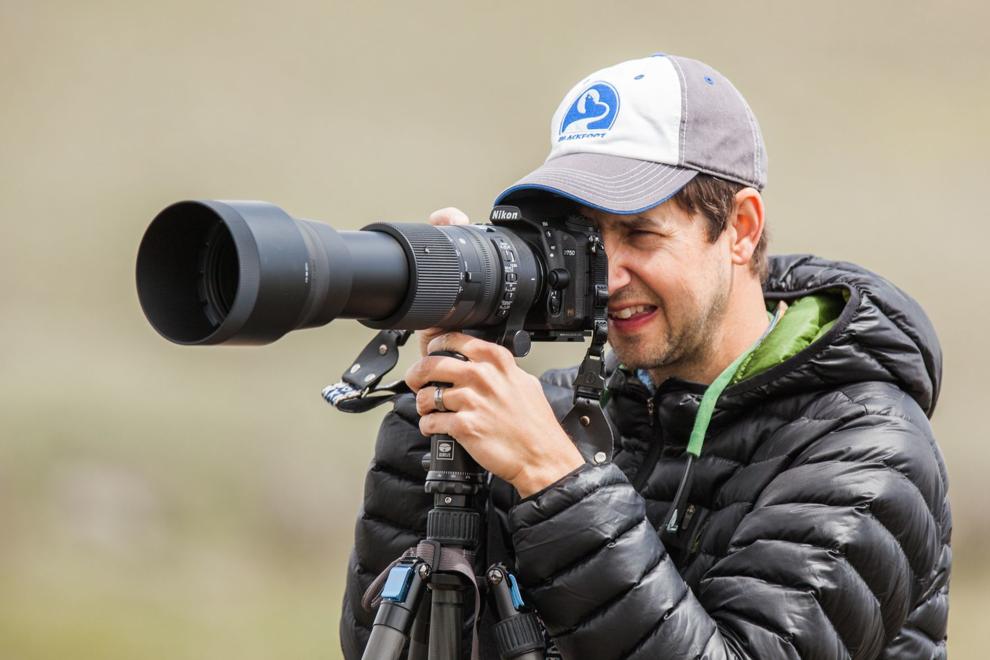 Growing up in South Carolina, League had lots of exposure to nature and hiked the Appalachians throughout his youth.
But there was always something special about the West.
"The Rockies have always been a place that's highly desirable -- that's allured me," he says.
The summer after high school, League and his two best friends hopped on a Greyhound bus and headed to Glacier National Park.
"That summer in Glacier in 1995 was a very special summer," he says. "I fell in love with Montana. I fell in love with the Rockies. I got mauled by a grizzly bear."
Far from dampening his enthusiasm, the Glacier Park summer convinced him to come West.
The following two summers, he worked at Mount Rainier National Park and the Tetons.
"Those experiences change your life," he says. "That experience in Glacier helped me to really arrive at my calling, which was to protect wild places."
He earned a degree in environmental studies at Montreat College in South Carolina, and it was there he took his sole photography class and "fell head over heels for photography."
The class was still taught using 35mm film, he says. Since then, League gradually transitioned to shooting digital.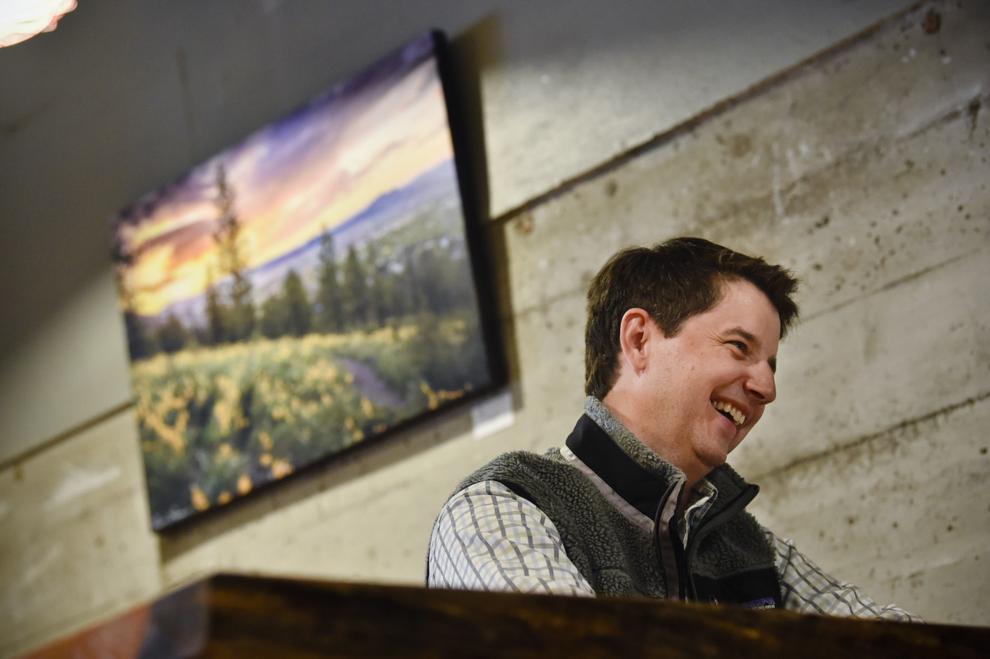 The Call of the West beckoned.
He lived in Colorado for about 16 years, much of it working in conservation.
It was in the past six years he turned his attention back to nature photography when his daughter was born.
He took up activities he could do with his family. Photography, hiking and camping are a perfect fit.
In 2013 League saw his first major success when his photo of Garden of the Gods Park was a contest winner in Colorado Springs and was printed in its Open Space Calendar.
He was amazed to find himself sharing the same calendar as photographers that he had "immortalized."
In 2014 he and his family moved to Helena, where he works as the Conservation Easement Stewardship Manager at Montana Fish, Wildlife & Parks.
It was a co-worker who nudged him to dive deeper into photography.
He created a website and Instagram account, then started exhibiting and marketing his photos.
Few of League's spectacular shots are happy accidents.
The vast majority are carefully planned, so he's in the right place at the right time, with the right light.
His most recent success was having his photo, "Yucca Bloom," make the cover of the Montana Outdoors annual photo issue in January.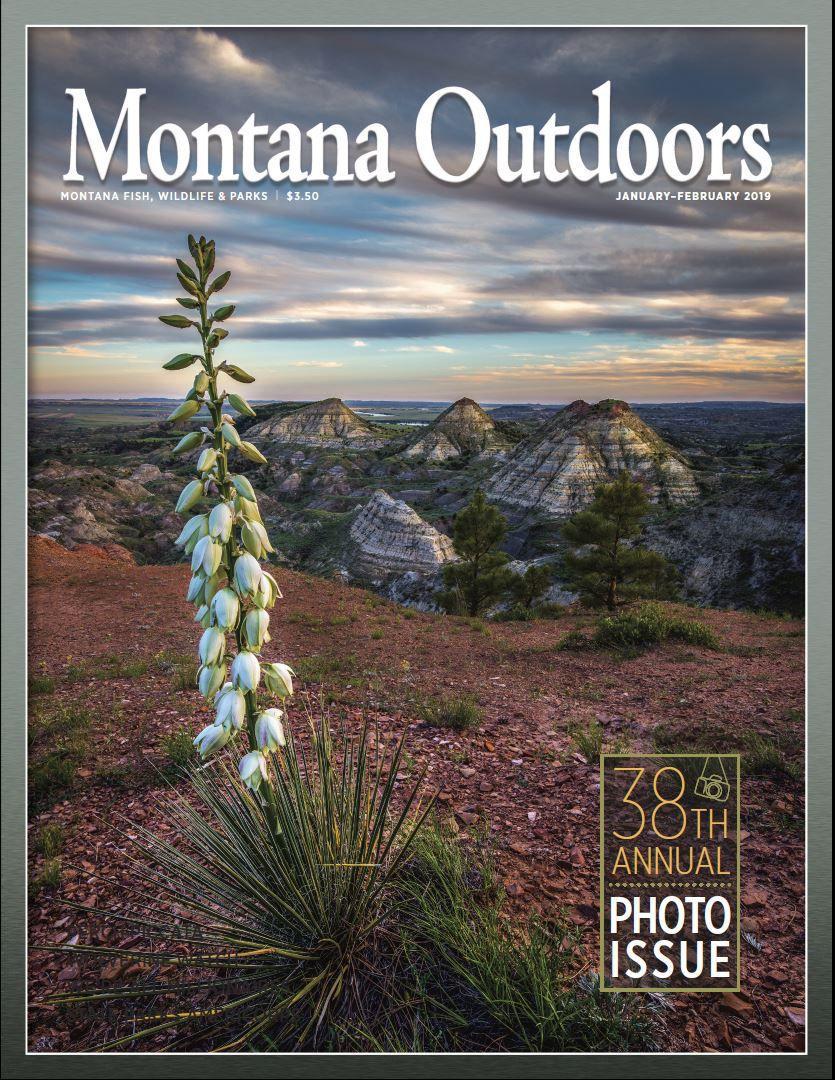 And one of his photos is being used by Montana Tourism on promotional billboards in major cities across the West.
"I love my conservation work and my photography work and want to blend them together," he says.
So far, he's making that happen the best he can.
"Helena is a beautiful place," he says. "I've fallen in love with it, and my camera's fallen in love with it.
"People have really responded and radiated towards my photography in ways I never imagined."
For those who long to shoot their own gorgeous photos, League advises "Go and be in beautiful and special places. No one gets photographs from the couch."
"I want to encourage people to be outside during sunrise and sunset" and the hour before and after -- "that's when the magic happens.
"The possibility of producing beautiful images is just one click away."
(Kevin League's photos will be on exhibit at Ten Mile Creek Brewery, 48 N. Last Chance Gulch, through July. You can also reach him at https://www.kevinleaguephoto.com.)