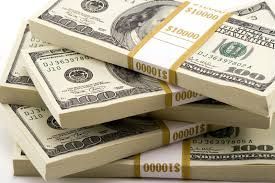 Voters in Helena and within the Helena School District could face more than $110 million in requests for bonding this year.
The Lewis and Clark County Commission is moving forward with plans for a new detention center, as the existing facility is overcrowded.
A preliminary design has come in at nearly $40 million, although this figure is anticipated to be refined as more detailed plans are prepared. Those plans are slated for unveiling this month.
The county wants to have the detention center bond issue on the November ballot.
Representatives of the school district met with city and county officials on Thursday to explain their plans for a ballot issue in June to fund more than $73 million in improvements to schools and how constructing two new high schools fits into this plan.
The school district bond options, as outlined in a handout from Superintendent Kent Kultgen, calls for $73,721,746 that included placing modular classrooms at the Central School site and making repairs to the Seventh Avenue gym so it could be used as a gym and cafeteria.
The lower figure for a school district bond was $73,013,506, which addressed needs at Lincoln School including a stand-alone technology lab.
"We need an end-of-January decision to move forward," Kultgen said of the timetable for the school district to decide on a bond.
A decision at this point would allow for the time needed for a campaign as well as meet the statutory requirements for ballot issues, he explained.
If a school district committee comes to an agreement when it meets later this month, its recommendation would then go to the school board for a decision, Kultgen said.
Ellen Feaver, a member of the school board, stressed the need for improvements and said, "We have some pretty decrepit schools right now."
Some of the conditions in schools, she added "are pretty appalling."
Thursday's dialogue between the school district and the two local governments came after the city commission met on Wednesday to discuss what building regulations might apply to repairs or renovation to Central School.
Until the school district provides specific plans for the building, it's unclear what building codes would apply, City Manager Ron Alles said after the meeting.
"They've got to put detailed plans together," he said. "We need something like that before we can decide with the school district which code is appropriate."
Depending on what work is proposed, that would determine whether other improvements must be made to meet the federal Americans with Disabilities Act, he said.
Work to address only seismic and structural issues may not trigger ADA-mandated improvements, Alles said, although the district may be faced with community pressure to implement those for greater accessibility.
Central School was declared unsafe in March 2013 after an engineering report warned of significant dangers to the building from an earthquake. The building has been closed since then.
School district officials have anguished and faced intense public criticism as they wrestled with the idea of demolishing the historic building. Demolition of the building, because of its historic status, would require approval from the city commission.
"It's still in conversation what we're going to do with Central, the building of Central," Kultgen said.
City Commissioner Katherine Haque-Hausrath noted the community's concerns with Central School and said during Thursday's meeting that the district needs to present the city with a plan for the building.
She also suggested the school district include money in a June bond issue for repairs to Central School so the building could be repurposed.
The overall plan for the school district calls for two new high schools, although no locations have been announced. The existing high schools would then be renovated to become middle schools. The existing middle school buildings would then be renovated to accommodate students in grades kindergarten through fifth grade.
A request for proposals would bring in a Realtor to help the school district address school buildings that in eight to 10 years would no longer be used, Kultgen said.
The community and school district needs to have that conversation on what will happen to those buildings, he added.