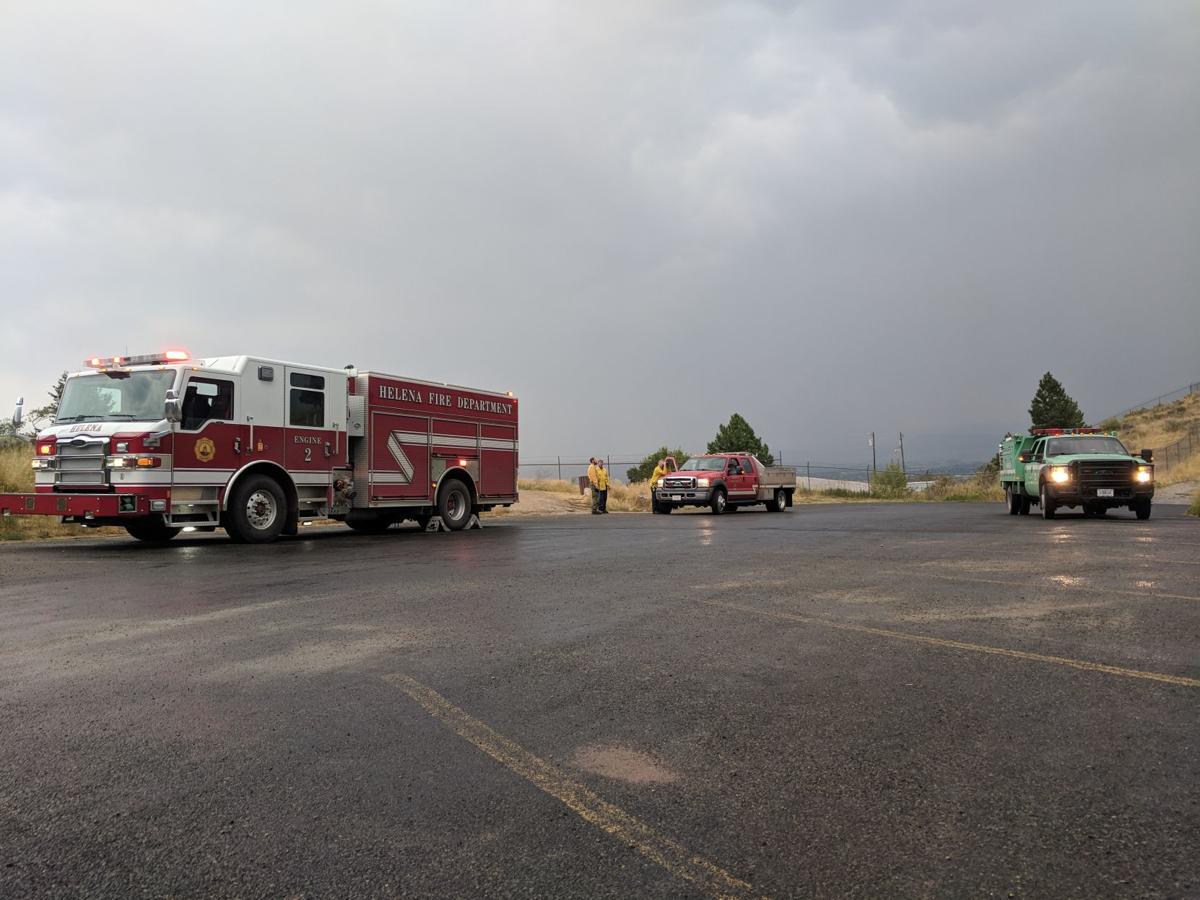 A microburst that moved through Helena Friday evening left multiple lightning strikes and a small fire that was quickly put out on Rodney Ridge.
Lt. Jason Rigsby of the Helena Fire Department said that HFD had received reports of lightning strikes with visible smoke. Rigsby and several HFD firefighters along with a Forest Service were gathered at the Mount Helena Trailhead waiting for a call of smoke or no smoke.
Another HFD fire truck checked the west side of the mountain, but found nothing.
"There was a lightning strike off Division and Sparta that caused a small fire," Rigsby said. The fire was in a "bald spot on the hill," Rigsby said, and was put out quickly. 
Department of Natural Resources and Conservation firefighters along with Forest Service firefighters also responded to reports of lightning strikes, checking the Beattie Street Trailhead along with Mt. Helena for smoke. An all-clear was issued by 7:30 p.m.
Helena Police also responded to Mt. Helena, but only to see that a generator was still functioning after the lightning strikes. Capt. Curt Stinson said that there had been an emergency response from the power station on the hill that runs analog radio repeaters on Mt. Helena.
"The power line on the Powerline Trail actually belongs to the police department," Stinson said.
Firefighters will continue to be vigilant.
Get local news delivered to your inbox!
Subscribe to our Daily Headlines newsletter.