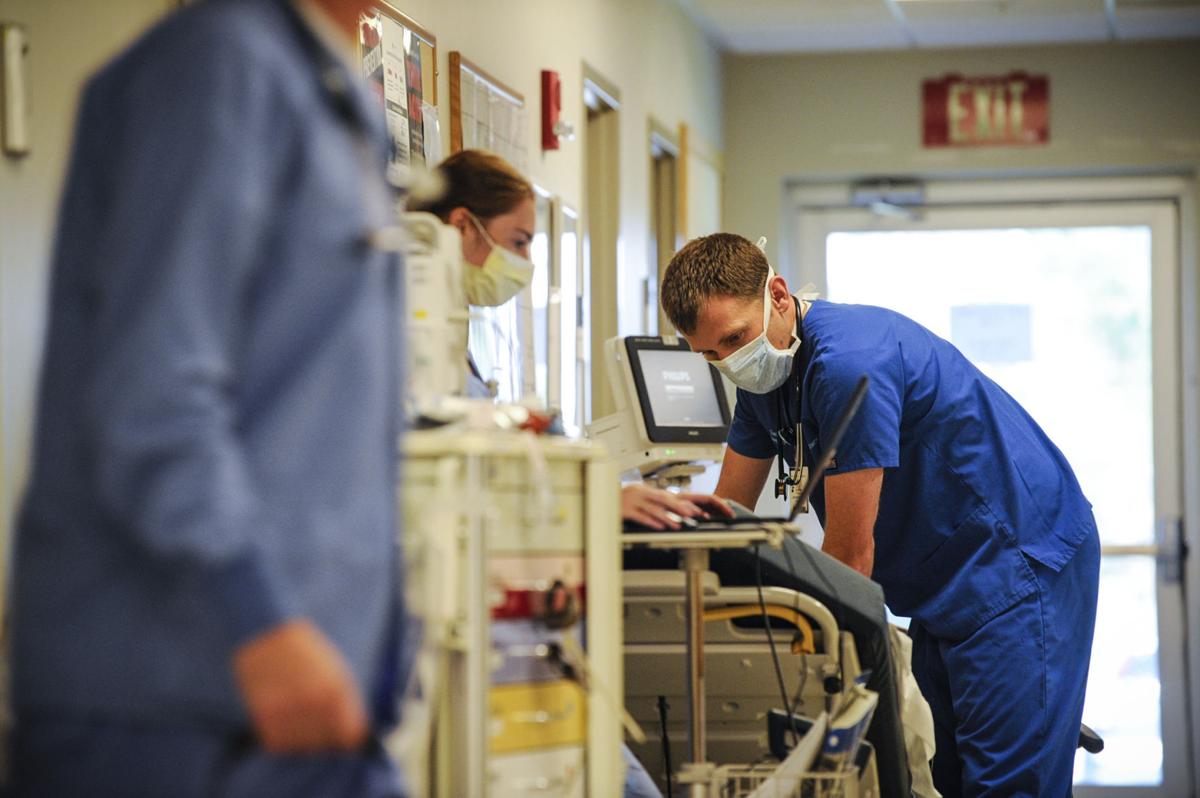 Lewis and Clark County passed a grim milestone Wednesday as its public health department reported 70 new reports of COVID-19, pushing the county over the 10,000 mark for a total of 10,065 confirmed cases of the respiratory illness to date. 
Of those, 883 cases remain active with 9,076 recoveries. There were 106 deaths related to the coronavirus in the county as of Wednesday. St. Peter's Health said that as of Wednesday, 34 people were now hospitalized with COVID-19. 
"It's a very sad milestone for our community to pass 10,000 individuals who have been diagnosed with COVID-19," Drenda Niemann, LCPH health officer, said in an email. "As of today, 106 individuals have lost their lives in our county and countless people are dealing with the long-term effects of the virus. We're nowhere near out of the woods – our cases are continuing to climb. The only way to end this pandemic and avoid more cases and deaths is for our entire community to work together by masking up and getting vaccinated."   
County officials also expressed concern in a post Tuesday on their Facebook page.
"We've updated our COVID-19 Hub today, and many of us here are shocked and saddened at the numbers we're seeing," they wrote.
"Our COVID-19 test positivity rate hit a record high of 26.6% for the date period of 9/29 – 10/5, about a 12% increase from the previous week," they stated.
They said the daily new case incidence rate per 100,000 residents hit 111.1 (as of Oct. 9) – the highest number since Dec. 5, 2020 (reported at 124.3).
"This is about a 47% increase from the previous week," they wrote.
"The weekly new case incidence rate per 100,000 residents hit 777.7 (as of Oct. 9) – again, the highest number since Dec. 5, 2020. This is about a +46% change from the previous week."
U.S. census numbers for 2020 show that Lewis and Clark County's population now stands at 70,973, up 12% from 63,395 residents in 2010.
The county reports that as of Tuesday, 40,440 people, or 68% of the county population, has been partially vaccinated. It states that 36,549, or 61%, has been fully vaccinated, and 4,418 booster shots have been distributed, or 8%.
The county said it has administered 78,771 doses of the COVID-19 vaccine.
As of Wednesday, the state had 162,240 confirmed cases of COVID-19. Of those, 147,791 people have recovered, 2,109 have died, and 12,160 cases remain active. There were 1,346 new cases reported Wednesday.
The Montana State News Bureau reported that more Montanans were hospitalized for COVID-19 on Wednesday than at any point previously in the pandemic, according to data from the state.
There were 510 Montanans reported hospitalized Wednesday morning, topping the previous high of 506 last November, before a vaccine was available.
Assistant editor Phil Drake can be reached at 406-231-9021.