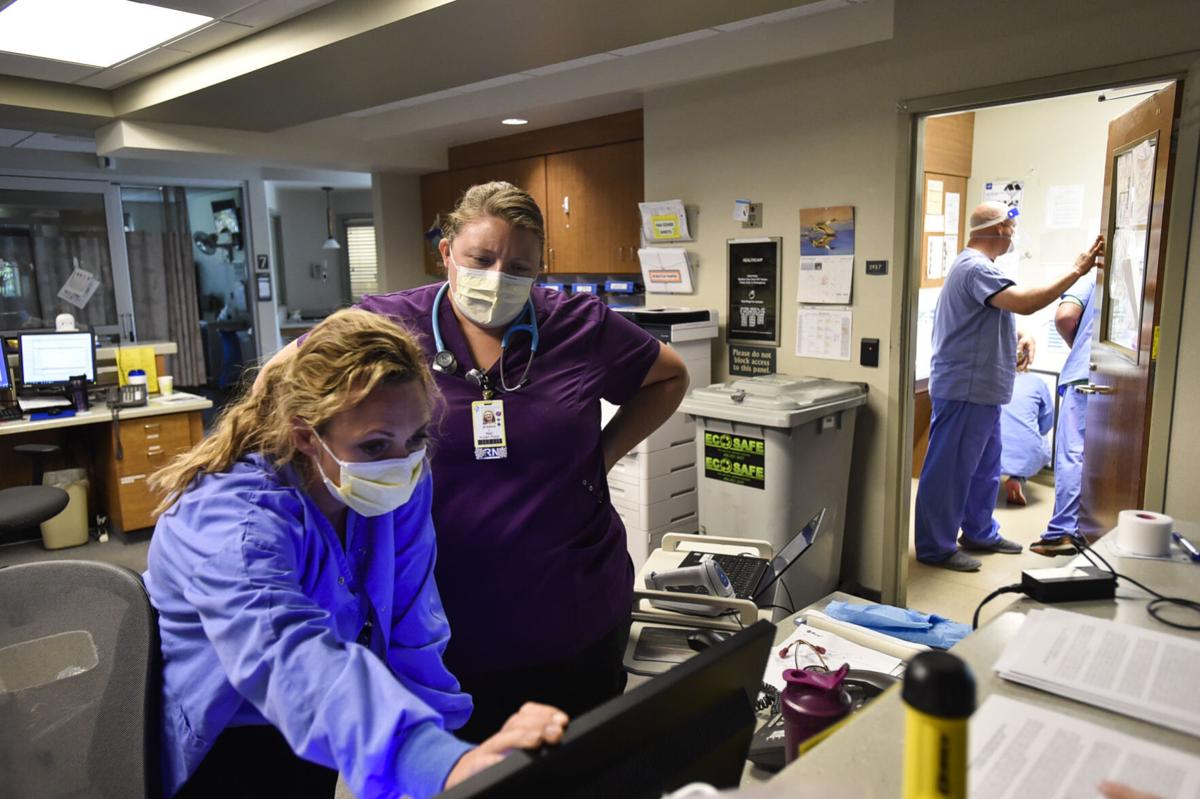 Lewis and Clark County reached the grim milestone of 100 COVID-19 deaths Tuesday, according to Lewis and Clark Public Health.
The 100th death caused by the disease was reported Tuesday, but Lewis and Clark Health Officer Drenda Niemann said it likely occurred within the past three days as the county's data dashboard takes time to update.
"Our job is to prevent death and disease," Niemann said of the health department. "We are deeply saddened by the loss of another member of our community, but we have to focus on preventing the next one."
During the month of September, the average number of Lewis and Clark County residents who contracted the disease per day jumped to more than 46.
In the last two weeks, the county had a 42% increase in the number of COVID-19 positive cases, compared to the previous 14 days, according to an LCPH news release sent out Wednesday afternoon.
The local health department is also reporting that about 20% of cases reported so far this month are among those under age 18. 
"It's coming earlier than we expected, and the spike we're seeing is sharper," Niemann said. "The vast majority of hospitalizations are unvaccinated, and they're getting younger and younger compared to last year."
She said the greater severity of the current surge can be partially attributed to the higher transmissibility of the delta variant of the virus that results in more severe cases.
But the variants are not solely responsible.
"If you think back to last fall, as a community we more closely followed guidelines and looked to public health for those guidelines," Niemann said, adding that there was a "more consistent approach" to guidelines from the state level down.
The current surge is also putting a greater strain on hospitals. St. Peter's Health is enacting a crisis standards of care model, meaning scarce resources will be allocated to patients with a better chance of survival.
"For the first time in my career, we are at the point where not every patient in need will get the care that we might wish we could give," St. Peter's Health Chief Medical Officer and President of the Regional Medical Center Dr. Shelly Harkins said during a Sept. 16 press conference.
Niemann said it is more important now than ever that people reconsider their social plans, avoid gatherings, wear a mask in public places, keep six feet of space from others and stay home when sick.
Most importantly, Niemann said those who have not been vaccinated should take advantage of the the free, effective measure.
"We have to rely on the people of this county now," she said. "This can be prevented. We just need people to choose that."