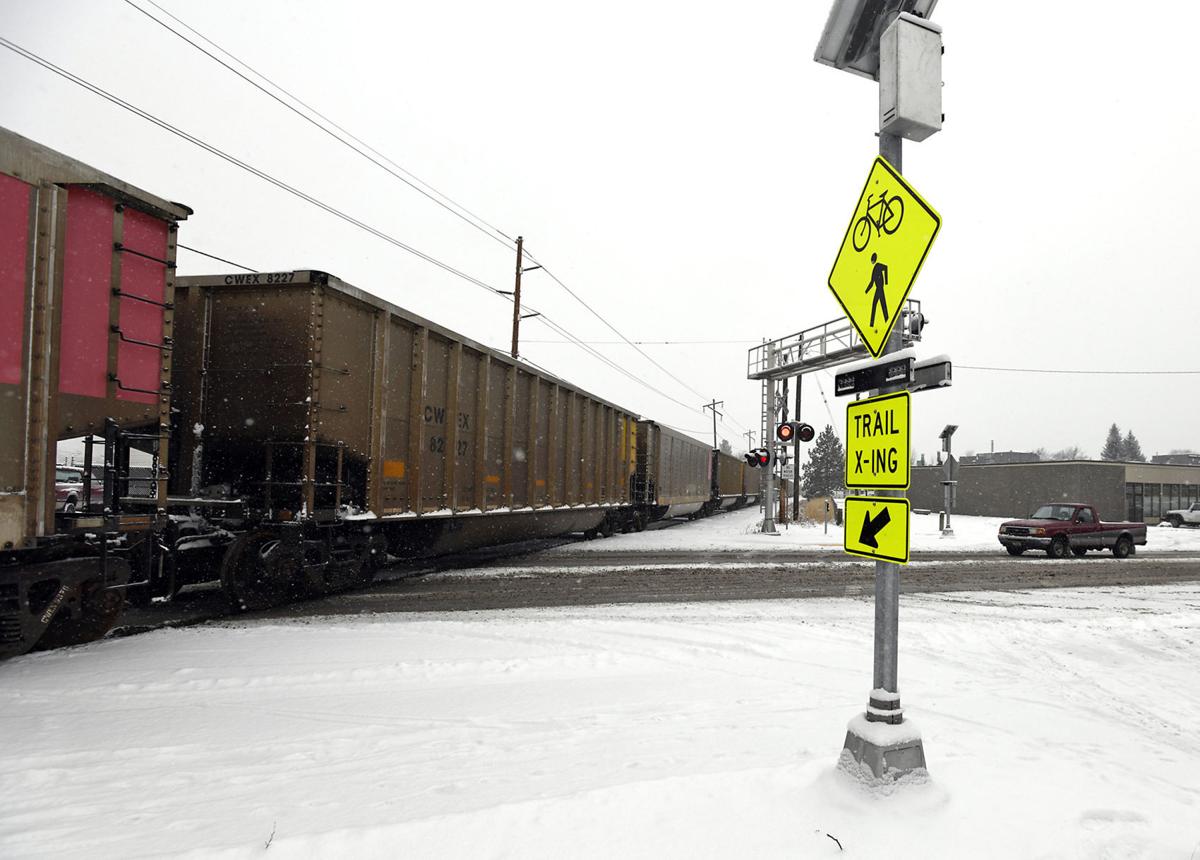 The Lewis and Clark County Commission took no action Thursday on a previously tabled resolution to join the Big Sky Passenger Rail Authority.
The move leaves the door open for further investigation by county staff, but also buys county leaders time to convince the rail authority's current board members to provide provisions that are more amenable to them, such as the ability for the county to remove itself from the authority.
"I really want to find a way to support this," County Commissioner Tom Rolfe said. "I feel like if we get on now, we are signing a blank check that our tax payers will have to pay, and I really believe what I'm hearing from the folks with the rail authority that they would like to put some sideboards on this that we can live with, where we'd have some influence over what taxes and what costs there are, and if something goes wrong, we would have the ability to get out."
Lewis and Clark County Chief Administration Officer Roger Baltz said that since the March 25 County Commission meeting, during which the resolution was tabled, Missoula County staff and representatives of the rail authority attempted to address some of the concerns Lewis and Clark County leadership had. Missoula County Commissioner Dave Strohmaier is chairing the rail authority board presently.
"We did attempt to get some clarification regarding processes, procedures on the questions you asked, but I do not have the answers to those questions for you," Baltz said. "The memo we received from Missoula County I think in fairness attempted to address our questions and concerns ... my conclusion is there is still a lack of clarity as we move forward into the future on those questions that you asked."
The rail authority has stated its intention for the immediate future is merely to perform an economic impact study and update previous feasibility studies, but Deputy County Attorney Charles Lane said the rail authority is still afforded the ability to put any future mill levies to the constituents within its jurisdiction for a vote.
"While it's probably a low likelihood based on the representations made by the rail authority that there would be a mill levy, that possibility does exist," Lane said.
That possibility is of chief concern for County Commissioners Rolfe and Jim McCormick.
Citing a 2012 study and report commissioned by the State Legislature that examined a potential southern Montana passenger rail line, McCormick detailed the possible start-up costs required, including the overhaul of stations and lines to bring them up to necessary standards.
The third-party feasibility report of the then proposed Amtrak service from Missoula to Billings through Helena, about 357 track miles, determined capital costs of establishing such a line in 2012 could climb to more than $170 million. McCormick estimated that inflation could drive that number to more than $210 million in 2021.
"I'm trying to get to 'yes,'" McCormick said. "My concern is getting Lewis and Clark County taxpayers hooked into this thing, and that (the rail authority) is forthright, saying 'there are no expenses. There's nothing there.' But the resolution doesn't read that way."
The language of the resolution was drafted and provided to the local commissioners by the rail authority.
The County Commission is likely banking on the fact that of the existing southern Montana rail lines, the line through Lewis and Clark County would require the least amount of investment. That 2012 report also determined the long mothballed line east of Whitehall would require substantial investment, including the rehabilitation of numerous bridges and tunnels, to become a viable route again.
Materials provided by the Big Sky Passenger Rail Authority state "restored passenger rail service would likely use the line that travels through Helena since the line east of Butte over Homestake Pass has been out of service for decades," but that "all options remain on the table."
Despite the potential of steep start-up and maintenance costs, County Commission Chairman Andy Hunthausen insisted this is how things get done and said he is optimistic.
"The risks seem low to me and fixable through authority resolutions, which we would be participatory in, and I don't think we lose all control," Hunthausen said. "I don't view the risk as that insurmountable..."
The County Commission is expected to revisit the topic during its June 10 meeting.