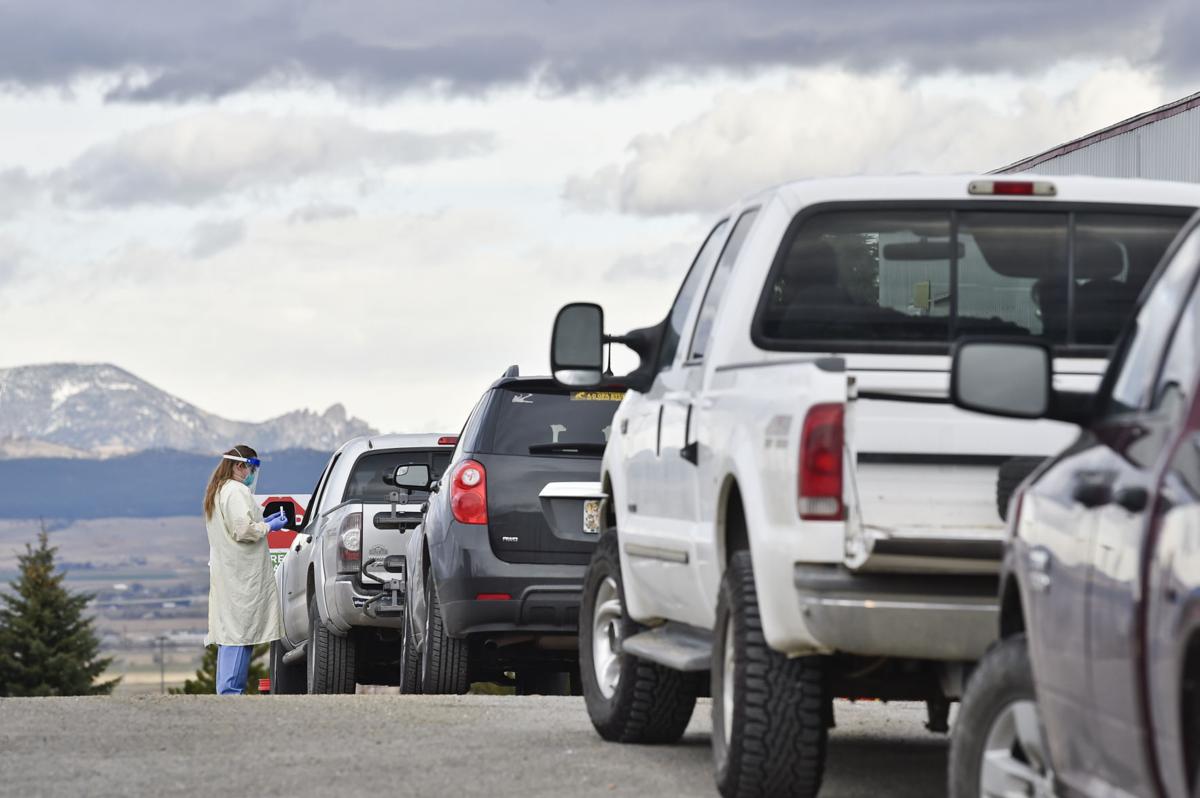 As COVID-19 continues to ravage Lewis and Clark County, local public health officials are having a hard time keeping up with the caseloads. 
Lewis and Clark County Health Officer Drenda Niemann said surging caseloads have greatly hampered her 56-person staff's ability to perform contact tracing, notify known contacts of infected persons, and enter data into the local and state COVID-19 dashboards.
The county is seeing an infection rate of about 39 cases per 10,000 residents. By comparison, the national average hovers around three cases per 10,000 people. 
Niemann said her contact tracers have had to triage their cases, now focusing solely on contacts within the same household and those who work with high-risk populations, such as nursing home employees.
The local health department is also adjusting its enforcement protocols.
After someone makes a complaint, the first step in the process is an educational phone call to businesses. This will not change. 
Following a second complaint, the health department previously relied on law enforcement to deliver a corrective action order and report any violations happening at the time. Now, a second complaint will trigger an in-person response from a public health professional and require the business to submit a plan to mitigate the spread of the virus. 
Any businesses that are still unwilling to comply with public health orders are subject to prosecution in district court. 
"We are going to work more closely with businesses now," Niemann said. "If they are unwilling to cooperate, that's when it'll end up on the county attorney's desk."
Niemann said the health department is focusing more on local businesses because the responses to a questionnaire sent to infected individuals indicate that "a good percentage" of respondents contracted the virus at bars, restaurants or casinos, which allow customers to take off their masks to eat or drink.
"We need people to keep their worlds really small right now," she said, adding that people should continue to support those businesses by ordering takeout. "People are still choosing to gather in restaurants. Those are individual choices that have an effect on the greater community."
However, Niemann said she is wary of implementing stricter measures to slow the spread. 
"I really am concerned that if we have to go to more restrictions, it won't be pretty," she said, citing a lack of safety nets like rent assistance and dwindling resources like unemployment benefits. "I would rather our community do the right thing because I know there are severe consequences to more restrictions. ... We know that people will be devastated."
The health department is facing an uphill battle against a contingent of the population that is unwilling to take steps such as wearing a mask in public and staying 6 feet away from others. In one case, a man was arrested after allegedly flashing a gun during an altercation with a Helena restaurant employee who asked him to leave for not wearing a face mask. 
Niemann said the community's adherence to public health guidelines is the only thing that can prevent the closure of businesses and schools.
"We're hoping people do the right thing because local businesses need them too," she said. "That's being patriotic. That's being a good neighbor."
She called for business leaders and elected officials to take a larger role in educating and convincing the public of the importance of masking up and staying 6 feet apart.
"We need leaders in this community to stand up," she said, adding that if at least 80% of the community wears face coverings in public, the county would start to see a declining infection rate.