A passion for the wind and water set sail on a new business venture near Helena.
Marc Hoffmann and Patrick Cirillo launched Canyon Ferry Sailing Center in the spring.
Less than six months after first considering going into business, Hoffmann and Cirillo became certified by the U.S. Sailing Association, purchased a J/24 sailboat and incorporated the sailing center. That was in January.
With summer a few months away, the pair had time to get their business in order. The J/24 they dubbed Blown Away, was a fixer-upper. While putting in time and repairs to get it on the water, they purchased Ariana, a newer J/24, in April. Ariana and Blown Away will both be used to teach customers the finer points of sailing. 
The center hosted its inaugural "first sail" event on June 23 and quickly picked up a few students.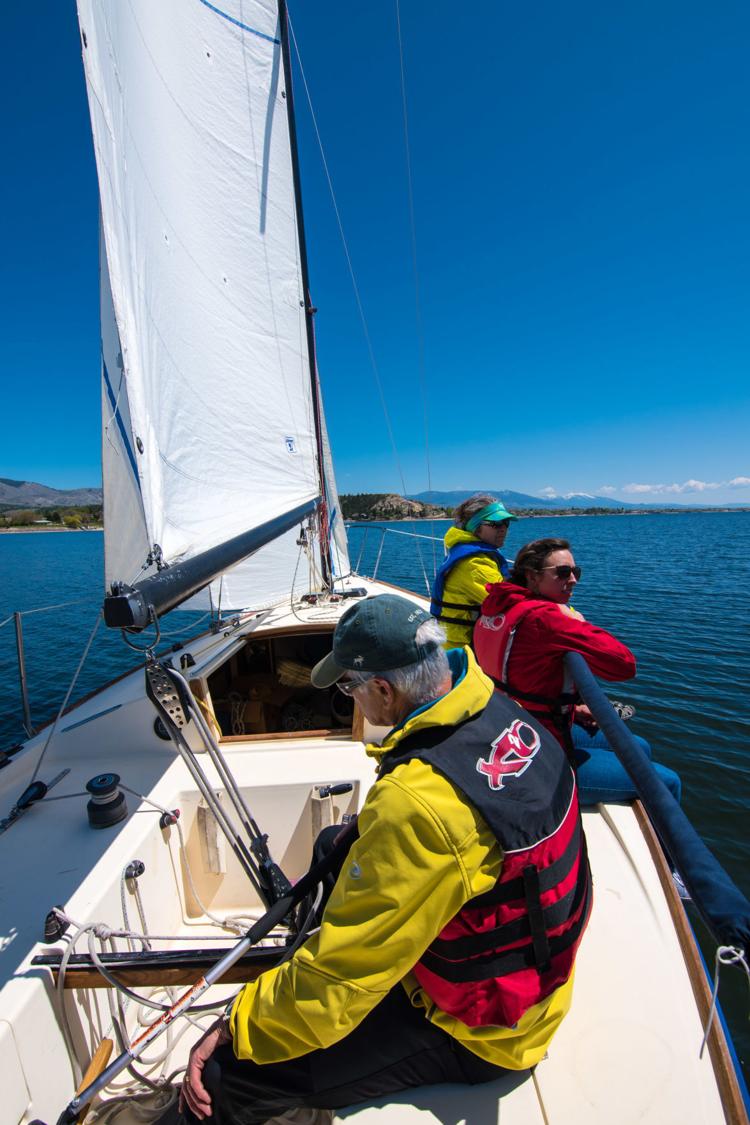 "First sail is an introduction for anybody who wants to come and see what sailing is all about," Hoffmann said. 
Since then, a second first sail event has been held and more are planned. The pair intend to keep hosting first sail events in order to introduce people to the world they love. 
Teaching others to sail is the primary goal of the company and students will be taught how to handle sailing in adverse conditions. 
"Our goal is to make people safe and comfortable out on the water," Cirillo said. "It's a skill you have to learn and practice."
Hoffmann estimates that most students take around 10 to 20 hours of lessons before they get moderately comfortable out on the water. The first step is to get students to a place where they can comfortably sail a boat without hiring a skipper. This includes numerous safety measures, anchoring, docking and man-overboard protocol. The cost for individual sailing lessons is about $55 per hour. First sail offers a heavily discounted rate of $30 for two hours. 
"We want to get people safe, so they can have fun and enjoy sailing," Cirillo said. "It's a nirvana type feeling when you get into that moment of really beautiful sailing."
You have free articles remaining.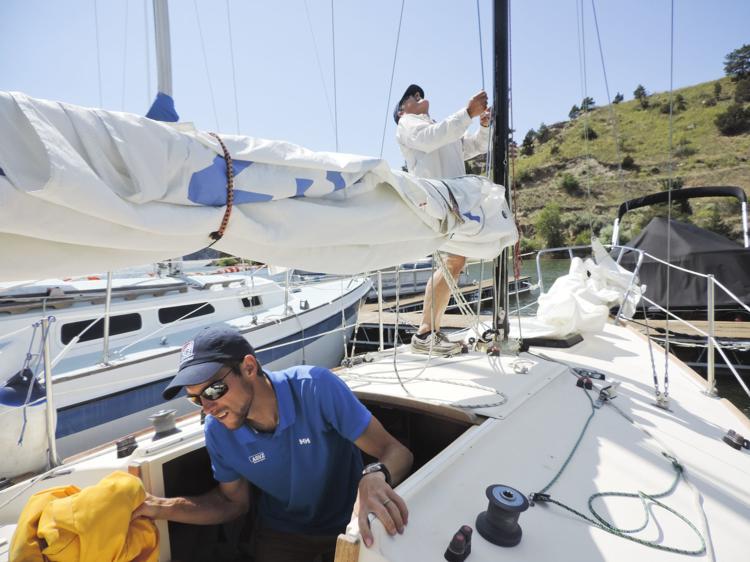 Students also can take advanced sailing courses.
While individual and group private sailing lessons are the bread and butter of the company, Canyon Ferry Sailing Center has a lot more to offer. According to Cirillo, they can charter the Ariana or another boat to qualified sailors. They also offer cruises around Canyon Ferry, which include snacks and beverages. These are marketed to families, to couples for romantic getaways, or for a company event, like a team building exercise. 
This is the maiden voyage of Canyon Ferry Sailing Center and its owners are prepared to adjust to customer demands. Cirillo anticipated this summer to be slow, but so far there has been considerable interest.
Cirillo and Hoffmann met at Kim's Marina and discovered that Hoffmann had helped build Cirillo's house while working for a contractor. They began racing sailboats together and became friends. It was a progression of their friendship that led them to become partners. 
Hoffman started sailing as a young boy while growing up in Switzerland. His father took him out on the boat at age 2. By the time he was 8, Hoffman was sailing on his own. Over the years, he began competing in races around Europe. While attending college in Zurich, Hoffman began teaching his fellow students how to sail. However, that was group-style teaching, different from what he does currently. 
He started doing one-on-one sailing lessons after college. He met his wife, a native of Kalispell, at a camp in New Zealand and the couple moved back to Montana where Hoffmann continued pursuing his passion for sailing. 
Cirillo, a native of Connecticut, started sailing in Kansas while attending college. He had no previous sailing experience, but was drawn in by the ability to go to other countries and charter sailboats. Soon after, he got into the racing circuit and began competing across the United States. One race sent him from Berkeley, California, to Hawaii.
Eventually, Cirillo moved to Montana to attend pharmacy school at the University of Montana. He eventually made the state his home. 
Wanting to sail more, Cirillo bought a J/24, which led him to spending more time at Kim's Marina. 
Between Cirillo and Hoffmann, Canyon Ferry Sailing Center has decades of experience. Hoffmann believes experience is what makes a good instructor. Sailing is a hands-on hobby and nothing but experience can prepare you for what you might encounter on the water.