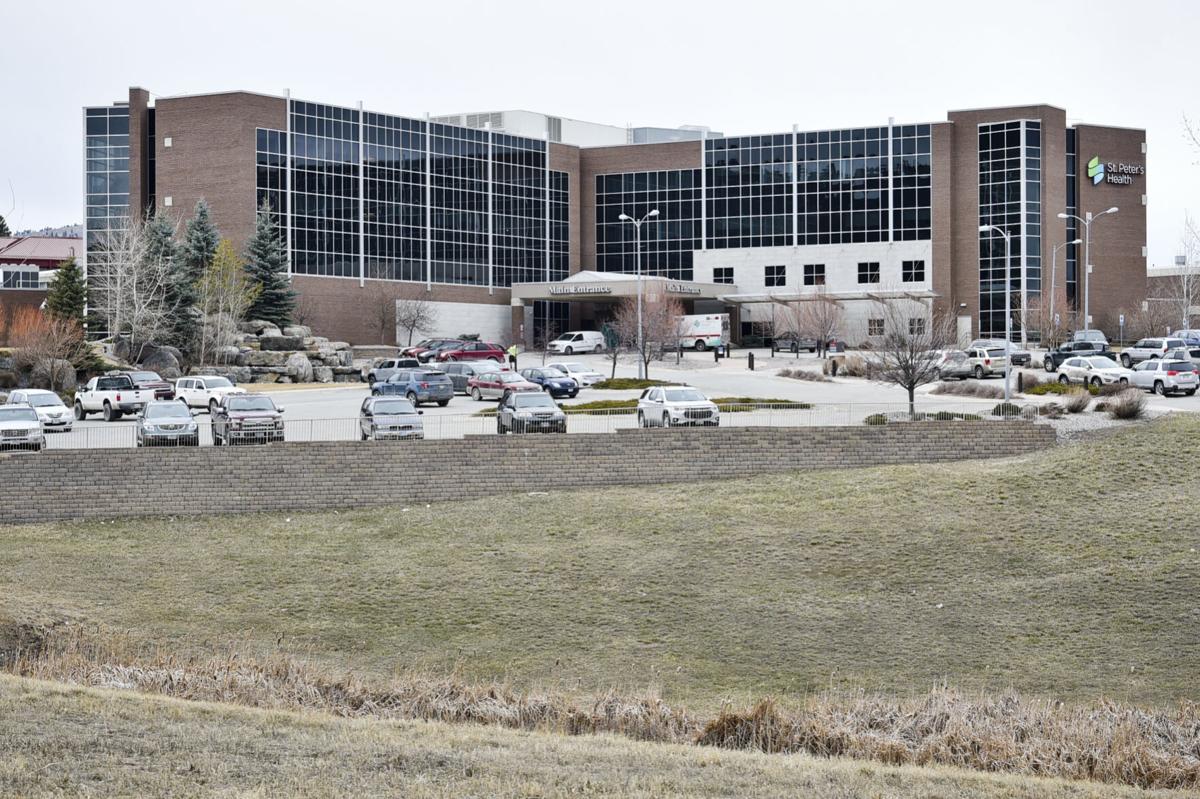 A class-action lawsuit has been filed against St. Peter's Health in Helena over the unexplained absence of oncologist Dr. Tom Weiner.
The suit was filed in Lewis and Clark District Court on Friday by attorney John Doubek of Doubek, Pyfer & Storrar in Helena. The plaintiff in the case is listed as "Tonya Hauck and all others similarly situationed."
The suit alleges that in late October, Weiner was abruptly terminated/removed from his position as the treating oncologist and escorted from the building. The suit goes on to allege that this has presented undue stress to Weiner's patients and that the hospital has failed to fulfill its duty to patients.
St. Peter's has neither confirmed nor denied that Weiner has been terminated or removed from his position, but released a statement in late October saying the doctor was out of the office for private and confidential reasons.  
"The circumstances around Dr. Weiner's absence are private and confidential, therefore, St. Peter's is not legally allowed to provide more information," St. Peter's CEO Wade Johnson wrote in an op-ed published in the Independent Record.
On Monday, the hospital released another statement reiterating that the circumstances around Weiner's leave of absence remain private and confidential. The website for St. Peter's Health still lists Weiner as a member of the St. Peter's Medical Group and says he is accepting new patients. 
The lawsuit filed Friday alleges that no patients were consulted prior to Weiner's absence and that St. Peter's has failed to provide the name of a physician who will take over primary care for his patients. The suit cites St. Peter's patient guide, which "advocates for a patient's right to know who will be taking care of them when they receive medical care." 
The suit alleges that as a result of Weiner's absence, patients have had to reschedule life-saving treatments or other critical appointments, and that every few visits patients are assigned new doctors who are unfamiliar with the care necessary for each individual patient. It alleges that Weiner's absence has resulted in gaps in patient care, inadequate care because the other doctors are unfamiliar with patient conditions, and stress and anxiety during what is already a stressful time in patients' lives. 
The suit accuses St. Peter's of negligent interference with physician-patient relationships, tortious interference with physician-patient relationships, intentional interference with prospective physician-patient relationships, bad faith dealings with patients and negligent infliction of emotional distress on patients.
The suit says at least 96 of Weiner's patients have expressed interest in becoming plaintiffs in this case and demands a jury trial on all triable issues. No punitive damages are sought in this case, but the complaint does state that the plaintiff and class reserve the right to pursue and request from a jury punitive damages should the requisite elements be proven through the course of discovery.
District Court Judge Mike Menahan issued a summons to St. Peter's and its CEO, who have 21 days to provide a response. 
St. Peter's Health declined to comment on the lawsuit but emphasized its commitment to patient care in the statement released Monday. 
"As we've shared, patient care remains our highest priority and our Cancer Treatment Center continues to care for patients," the statement says. "Three board-certified oncologists are closely evaluating each patient's care to ensure they are receiving the most effective treatments. While patients with the most urgent needs are being given priority, all patients will soon receive appointments for these evaluations."
Weiner could not be reached for comment.
Independent Record editor Jesse Chaney contributed to this story.