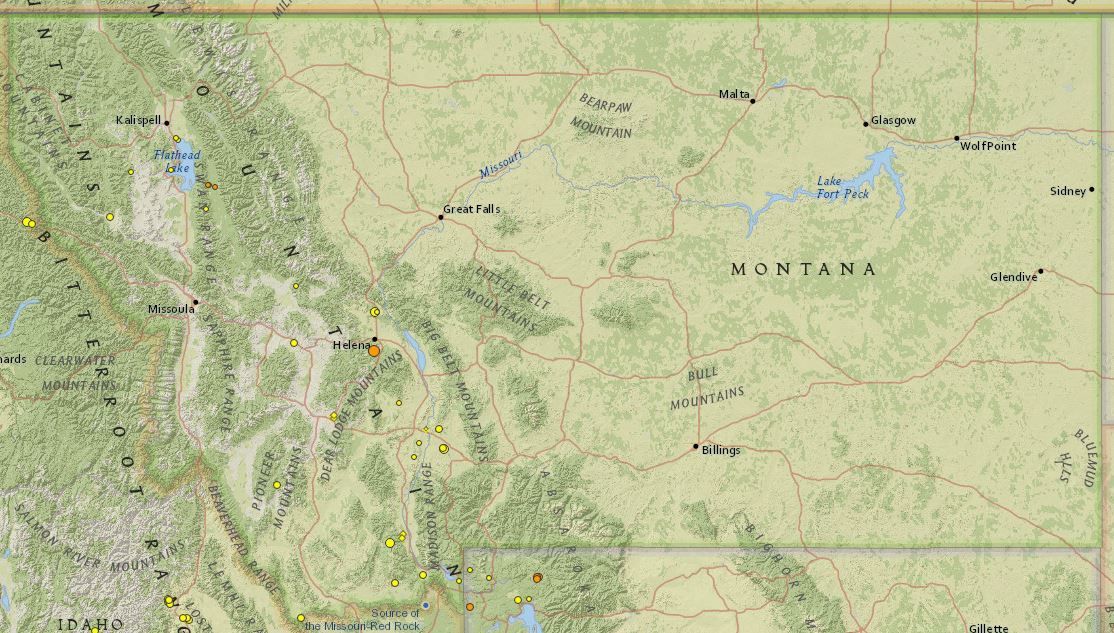 Shanni Barry said it sounded like someone drove into her house near the state Capitol around 9:30 p.m. Sunday night before her clock started bouncing against the wall.
Carol Giese in Helena's South Hills said she heard what sounded like an explosion, which knocked a pair of sunglasses off a shelf.
The 3.4 magnitude earthquake centered 3 miles northwest of Clancy was felt as far away as the north Helena Valley, where Gina Davis heard what sounded like a garbage truck driving through her neighborhood and then crashing into her home. 
U.S. Geological Survey statistics show the tremblor was the largest within 40 miles of Helena so far this year, and earthquake expert Michael Stickney said he has no reason to doubt what people are saying about it. 
"Some people felt it quite sharply and in some cases alarmingly," said Stickney, director of the Montana Bureau of Mines and Geology's Earthquake Studies Office.
The vibrations of the ground cause the air above it to vibrate as well, Stickney said, and the seismic waves interacting with the atmosphere could have resulted in the thunder-like boom some people said they heard. 
A 2.3 magnitude earthquake centered 4 miles northwest of Clancy was recorded at 6:12 p.m. Sunday, just a few hours before the 3.4 magnitude quake in the same area. Stickney said he is not aware of any damages in connection with either one. 
Stickney noted the Helena area is located within the Intermountain Seismic Belt, a region of increased earthquake activity that stretches through the Intermountain West from northwestern Montana through southern Nevada.
"It's certainly not atypical to have earthquake activity in the Helena area," he said.
Hundreds of earthquakes have been recorded near Helena this year, though most of them registered lower than 3.0 on the Richter Scale. Earthquakes with a magnitude of 3 or less are usually not felt except by very few under especially favorable conditions, according to the USGS. 
The largest of this year's Helena-area earthquakes included a 3.0 magnitude quake 16 miles northwest of the city on June 18, a 3.3 magnitude quake 13 miles north of the city on Oct. 4, and Sunday's 3.4 magnitude quake near Clancy.
The largest nearby earthquake in the last five years, which registered 3.7 on the Richter Scale, was centered about 12 miles northwest of Helena on Jan. 16, 2011.
Though most earthquakes in the area have historically been grouped north and northwest of Helena, Stickney said, he was not surprised by those this week near Clancy.
"It's not the usual spot where we see that activity, but I don't consider it to be anything extraordinary," he said.