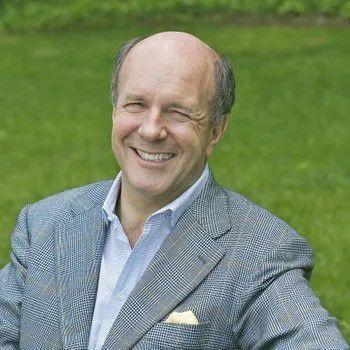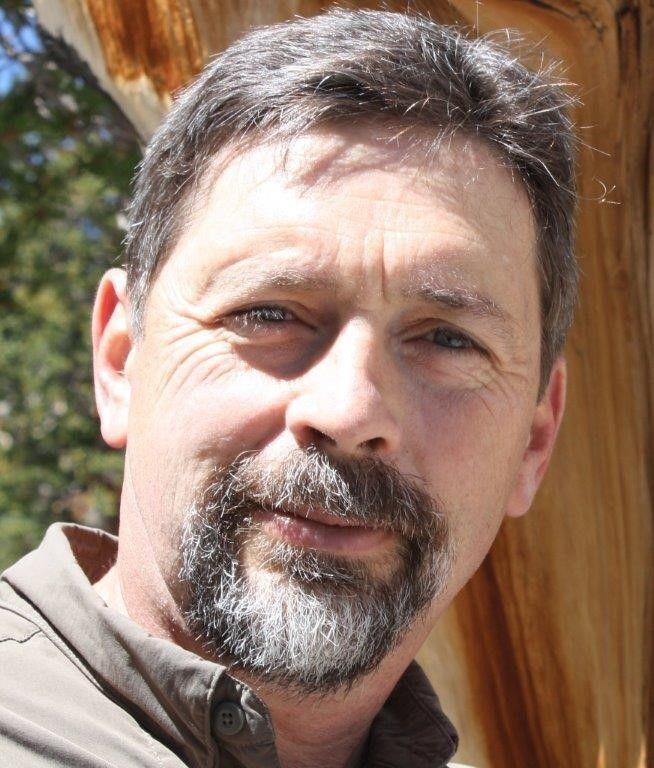 When last we spoke a year ago, author Simon Winchester was about to fly to Helena to discuss his, at that time, new book, "The Perfectionists."
Alas, COVID-19, put the kibosh on that.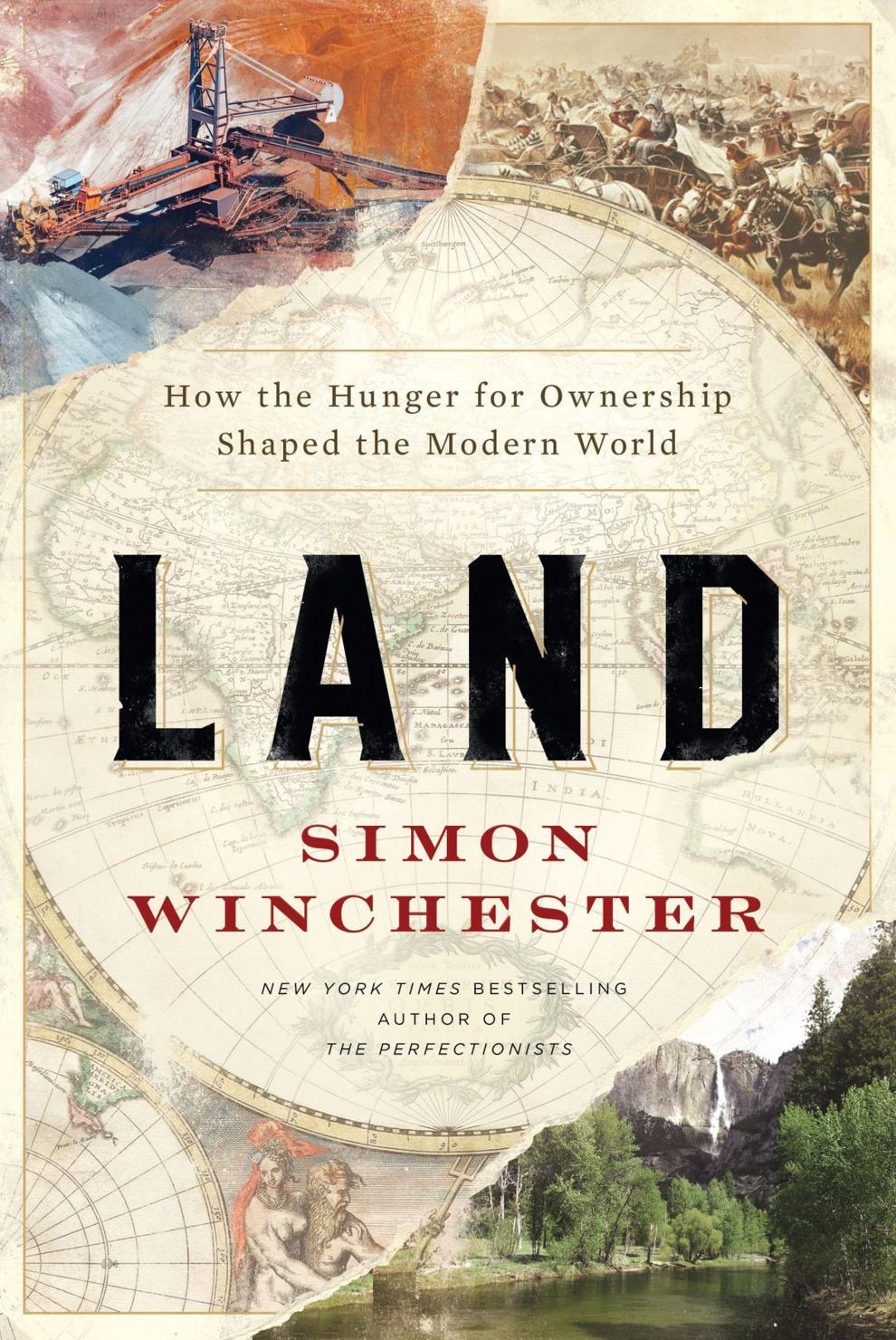 But now, a mere year later, he will be Zooming with Helenans, discussing his newest book, "LAND: How the Hunger for Ownership Shaped the Modern World."
The event, "Lewis & Clark Library Presents: A Fireside Chat with Simon Winchester and Jim Robbins," is 7 p.m. Thursday, March 18, on Zoom.
Robbins is a Helena-based journalist who writes for The New York Times and other publications and whose latest book is "The Wonder of Birds: What they Tell Us about the World, Ourselves and a Better Future."
"LAND" describes "in detail the rich and complex history of humankind's relationship with our planet's 37 billion acres of habitable land," Winchester writes on his website.
As one might note, neither of these topics, the perfectionists or land, are exactly quick slam-dunk-race-to-the-press kind of affairs.
But it's clear, a minute into a phone conversation with Winchester, that his inquisitive mind has an insatiable desire to learn more and more -- about -- well, about everything.
He's written 30 books, dating back to the 1970s.
Books change lives. And Winchester happens to be a perfect example of this.
In the 1970s, he was working as a field geologist in Uganda, but made a sudden conversion to becoming a journalist after reading "Coronation Everest" by James (later Jan) Morris. It was the first exclusive report of the success of the Everest Expedition, on June 2, 1953.
That book launched Winchester on a decades-long, exciting career as a reporter that would take him to the front lines in Ireland during the Troubles, to covering Watergate in the U.S. in the 1970s, to being imprisoned in 1982 in Argentina on spying charges, to Hong Kong and southern China, to a 4,000 mile-trip traveling the entire length of the Yangtze River in China and Tibet.
And those are just a few highlights.
There is much more to learn of those adventures, but that calls for more books, hopefully.
This particular book, "LAND," opens with Winchester purchasing his own little plot of 123 ¼ acres in the hamlet of Wassaic, in the village of Amenia, the town of Dover, the county of Dutchess, in the state of New York.
"I was its owner. I could now occupy it, exclusively. I had just purchased a piece of the United States of America," he writes.
Winchester now owned three-billionths of Earth's habitable surface.
And with the owning comes insights that Winchester ponders.
"The very notion of the ownership of everywhere depends ultimately upon the precise placement of every single one of the world's acres within the 37 billion of the total terrestrial landscape. It just requires science to step in, to work out the immense size and scale of the planetary sphere itself. The task is of course prodigious."
And, it is Winchester who takes us under his wing and guides us in learning just how the heck these measurements first came about and some of the horrible consequences of all that parceling and measuring.
But, he also shares some of the exciting innovations in land stewardship that humans are using to better share the land.
Along the way, the reader learns all sorts of intriguing things.
For instance, when this writer has heard the oft-used phrase "pound it into your head," regarding learning a new fact, little did she realize that in British communities there is a traditional ceremony of "Beating the Bounds."
This quaint tradition (which seems like a scene right out of the quirky British detective drama "Midsomer Murders") involves the vicar and the village elders and a group of small school boys -- all holding big sticks, mind you -- going in procession around the boundary of the town.
"When you get to a boundary marker, which is often stone, they will pick up the child and will pretty gently bang him upside down against the rock," so he will always remember where the town boundary is, said Winchester in a phone interview from his home in Massachusetts.
Apparently, this method works, because Winchester, who got his own head knocked on such rocks, remembers to this day where the boundary is for his childhood village of Symondsbury.
Winchester traces back the measuring of land into separate plots to the start of agriculture.
"It all seems to have begun all over the world about 9,000 to 10,000 years ago," he said, "when land was first farmed."
If Farmer A laid out his furrows north to south, but adjacent Farmer B laid out his furrows north/west to south/east, a boundary or border would get erected in England where the two fields intersect.
When these ideas of boundaries and demarcated property came West, across the ocean, it didn't bode well for the American Indians, who had never seen a need to carve up the landscape into individual parcels.
Winchester, in his epigraph, quotes philosopher Jean Jacques Rousseau, who wrote of the first person who enclosed land and called it "mine."
"What crimes, wars, murders, what miseries and horrors would the human race have been spared, had someone pulled up the stakes or filled in the ditch and cried out to his fellow men: 'Do not listen to this impostor. You are lost if you forget that the fruits of the earth belong to all and the earth to no one!'"
This need to parcel up land with arbitrary lines on a map would shove the Mohicans out of their homeland -- a story that would be repeated hundreds of times in the coming centuries involving tribe after tribe.
In other parts of the world, the arbitrariness of lines drawn on maps that forever change lives has a tragic example in the 1947 Radcliffe line that partitioned India and Pakistan.
A civil servant, a fountain pen and lines drawn on a map would dislocate 14 million people, causing at least one million deaths.
Of the multitude of fascinating facts, one discovers in "LAND" is that Queen Elizabeth is the largest landowner in the world.
"A quarter of the world's population lives on land in which, though the individual citizens may not know it, they exist in a notionally feudal relationship with the British Crown," Winchester writes. ... "(The) British monarch exercises stewardship over the virtual entirety of Australia, Canada, and New Zealand," making up a large portion of the Crown's 6600 million acres.
Winchester's "LAND" also delves into several land-sharing and land stewardship innovations springing up in various corners of the world, including his own backyard.
In New Marlborough, Massachusetts, "there is a movement … for community land ownership, which is effectively what the Native Americans practiced hundreds of years ago."
Through a local land trust, natural resources are preserved and protected into perpetuity to benefit the community, he said.
In Scotland, a local community came together and bought Ulva Island, which was about to be sold off to a millionaire.
Winchester said the one idea he'd like readers to walk away with is "the Aboriginal Australian idea the Earth is our mother and we need to treat her well -- because everything, everything comes from ... the surface of this planet -- whether it's minerals, or ... crops, or animals, the wood we build our houses from, the stones ... the fuel we put in our cars -- everything comes from the land. We need to cherish it. We need to respect it. And we need to respect the people in this country who first lived on it."