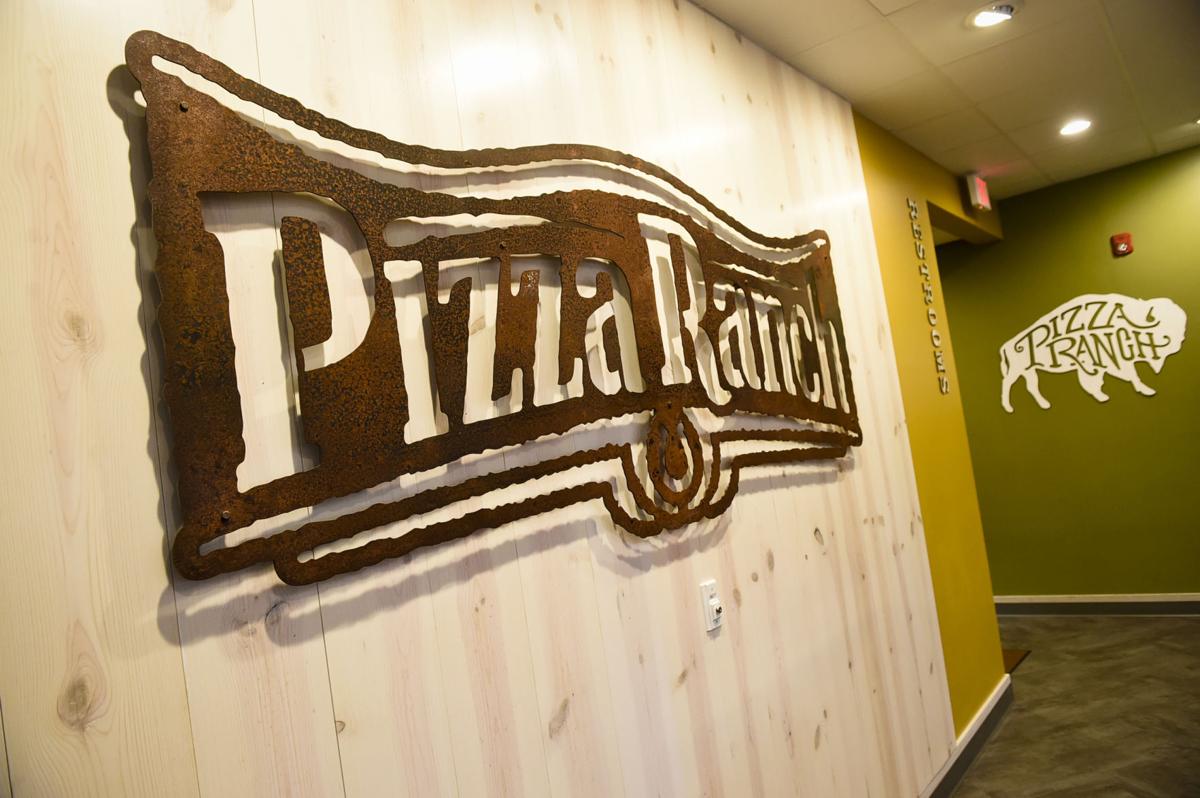 A Lewis and Clark County District Court judge has signed a temporary restraining order against the Helena branch of Pizza Ranch after the store allegedly did not close its buffet in response to the COVID-19 public health order.
Judge Kathy Seeley signed the temporary restraining order on Aug. 12 in response to a request filed by the Lewis and Clark County Attorney's Office. The order forbids Pizza Ranch from operating a "self-serve" buffet and orders the company to appear in court on Aug. 19 at 10:30 a.m.
The order comes after multiple complaints to Lewis and Clark Public Health regarding Pizza Ranch's continued use of buffet-style serving, court documents say.
The county alleges that the defendants "clearly intend to continue operating in violation of the health order and directive. Not only has public health received an additional complaint about Pizza Ranch continuing to offer a self-serve buffet option but Pizza Ranch continues seeking an exemption from the directive and thus, the order." The filings allege the buffet "constitutes an immediate and irreparable harm, affecting and risking the health and safety of the citizens of Lewis and Clark County."
After receiving several complaints in late June, Public Health contacted Pizza Ranch management to provide "education" related to public health orders. Public Health later issued Pizza Ranch an order for corrective action, after learning the restaurant allegedly continued to operate outside the directive and health order. When serving the order of corrective action, the Helena Police Department says its officer observed at least three people serving themselves from the buffet.
Pizza Ranch representatives stated in late July and early August communications with the county and state, that they believed their precautionary measures to be adequate.
"We believe our response to the Covid-19 crisis puts both our customers and our staff in a far safer situation than what the state guidelines provide, and for that reason we are reluctant to fall back to a process that does not protect the health of both our customers and employees effectively," the company wrote in an email to the state. 
Pizza Ranch references its "Playbook" outlining procedures for sanitation, social distancing and other safety measures in asking for an exemption from the state.
"By allowing guest self-serve, it helps us keep social distancing protocols in place due to faster serving and fewer line-slowing factors," the company wrote, while also reducing handling of food. Pizza Ranch also provides gloves to customers who request them, it said. 
A July 29 email from the governor's office to Pizza Ranch denied the request for an exemption. The email suggests the restaurant have staff plate food for customers as a means of compliance with health orders. 
The request for injunction filed by public health officer Drenda Niemann states that self-serve buffets must close according to Gov. Steve Bullock's May 19 directive. The document cites the Centers for Disease Control and Prevention's recommendation to avoid offering any self-serve food or drink options, such as buffets, salad bars and drink stations.
This is the second time a judge has issued a temporary restraining order over health orders in the county. Previously the Helena Farmers' Market was ordered to cease operations until securing a operating plan approved by Lewis and Clark Public Health.
The Farmers' Market later announced it would close for the season after being unable to reach an agreement with the county.