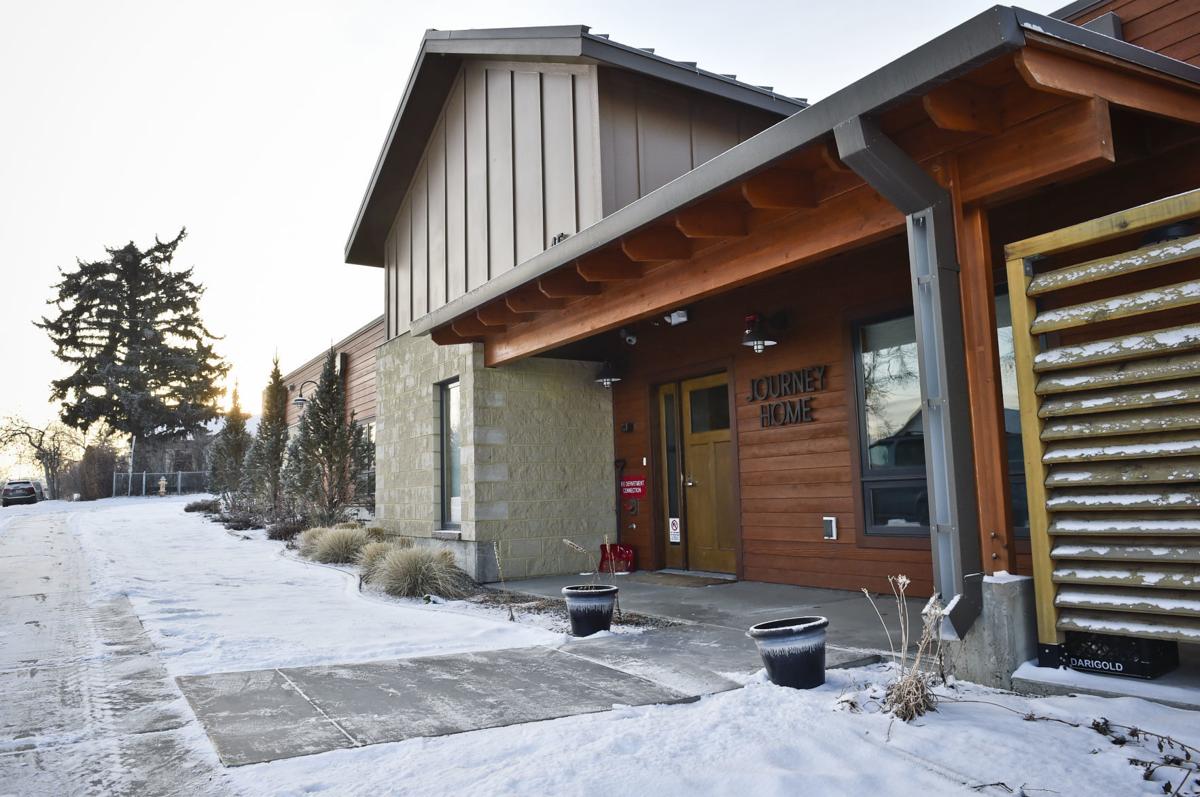 Western Montana Mental Health's last remaining service in Lewis and Clark County ended last week with the closure of the Journey Home, an adult crisis stabilization facility in Helena. 
The Missoula-based provider was leasing the Journey Home building from Lewis and Clark County before it closed the facility Friday. County officials are now seeking a new provider to run the Journey Home. 
Western had a contract with the county to operate Our Place drop-in center through June 2020 but ceased operations there in December 2019. Good Samaritan Ministries of Helena has since taken over Our Place on a temporary basis. 
Western also had a contract to provide mental health services at the Lewis and Clark County Detention Center through the end of 2019, but a therapist employed by the organization quit in November, which left the jail without a therapist for a month. The Center for Mental Health is now temporarily providing mental health services at the jail and covering staffing for an on-call crisis response team. 
County Commissioner Andy Hunthausen said that per the county's contracts with Western, either party could end the agreements with enough notice.
Initially, Western had agreed to give 90 days' notice and help with the transition to a new contractor. However, Hunthausen said that didn't happen.
The county expected Western to operate the Journey Home and Our Place until the end of February. According to Hunthausen, the organization ended up providing only about 35 days' notice, which was a shock to county officials. 
Those hurt most were the people who relied on the mental health services being provided, he said. 
"Western didn't follow through and it really hurt our ability to keep that facility (Journey Home) open," Hunthausen said. "If they're not willing or interested in providing services in our community, then it's our job to find someone who will." 
Western's contracts with the county date back to 2014 when the Journey Home first opened. Shortly after, the company was asked to operate Our Place. Contracts to provide on-call crisis intervention and therapists at the jail came later in 2016. 
According to county health officer Drenda Niemann, the services provided at the Journey Home include observation of symptoms and behaviors, support or training for self-management of psychiatric symptoms, close supervision of the individual being served, monitoring behaviors after administration of medication during the stabilization period, psychotropic medication administration and laboratory services. 
You have free articles remaining.
A crisis stabilization plan is required to be developed for each individual admitted to the facility, explained Niemann. These services are reimbursable by select insurance plans including Medicaid and other state funded sources. Journey Home is operated by a licensed mental health center and must maintain 24-hour awake staff per a Montana administrative rule. 
Niemann said the county owns the building Journey Home is located in and partnered with behavioral health specialists to operate the crisis stabilization services since 2014. Western initially worked with the county to design the space to serve individuals experiencing a behavioral health crisis. The facility has eight beds -- six for voluntary admits and two for involuntary admissions. 
"Historically, the Journey Home has worked closely with the Crisis Response Team, law enforcement and emergency room staff for admissions," Niemann said. "Walk-in admits were also accepted." 
The Journey Home was often a place for those experiencing a mental health crisis who were not suited for the emergency room or jail. However, after the home's closure, Niemann said options for individuals experiencing behavioral health crisis are now limited to the emergency room, detention center or a different facility in a neighboring town. 
Niemann said the county decided to issue a request for proposals in order to select the best possible agency to provide crisis stabilization services at the home. Previously, the home was operated independent from the county by Western. 
Moving forward, the county is taking a more active role in the management of the crisis management facility. Niemann said there is an opportunity to structure the services differently. However, the selected agency will be required to follow Montana Code Annotated and other administrative rules pertaining to crisis stabilization services. 
The transition has been rough for the county in dealing with Western's departure. Hunthausen said Western told the county it didn't have the licensed staff to continue operating these facilities. 
It was an experience that Hunthausen characterized as "frustrating." Hunthausen said he doesn't believe there is anything in the contracts that can be used to hold Western accountable for not fulfilling its contract obligations. He characterized the contracts as more of a "handshake and taking Western at their word." 
Commissioner Susan Good Geise confirmed that the county "certainly won't pay for any services that were not received." She said the county is currently working to get the Journey Home reopened as soon as possible. Hunthausen stated they expect responses to the request for proposals by the end of January. 
However, Hunthausen is remaining optimistic throughout this ordeal. He said the county has decided to hire someone to coordinate all of the mental health services in the county, which will ensure something unexpected like Western's exit won't happen again. 
"I think the product that we will get out of this is a more coordinated mental health services system," Hunthausen said. 
Western Montana Mental Health CEO Levi Anderson did not return a request for comment in time for this article.