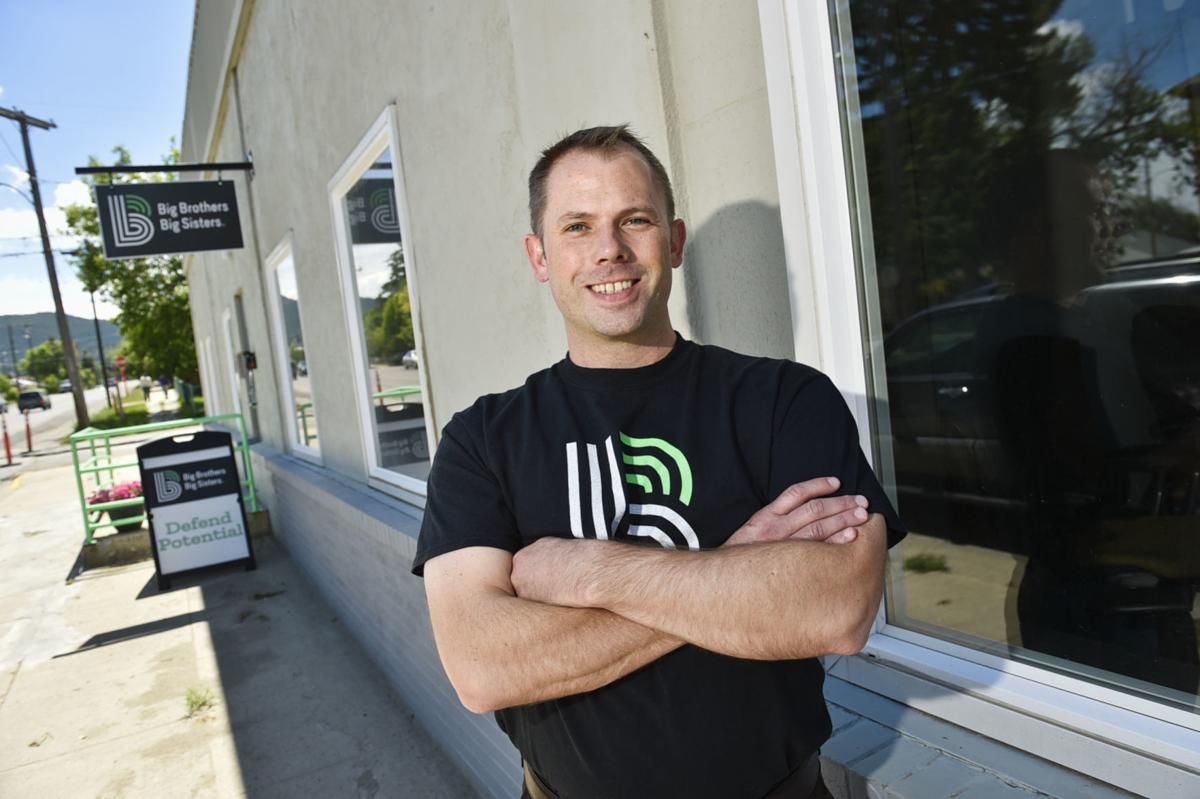 Jesse Mahugh is the new CEO of Big Brothers, Big Sisters for the Helena, Great Falls and Boulder area.
Mahugh  is a Kalispell native and graduate of the University of Montana with a bachelor's degree in political science and a master's degree in public administration. He first became involved in Big Brothers, Big Sisters in a mentor role just before beginning graduate school. Mahugh said he was at a United Way luncheon when someone spoke about their experience in the program, and how having a mentor impacted them by making them set higher goals.
After hearing that story, Mahugh decided that he wanted to be part of the organization.
"It's all about the difference you can make with just one or two hours a week," Mahugh said. "You can help change the life of a young person and set them up for a better future."
Mahugh would quickly move up in the organization. He later became the executive director of the Flathead County Big Brothers, Big Sisters chapter, a position he would hold for five years. During that time, the Flathead chapter doubled its budget and staff, further expanding the program.
"I learned even more the difference we can make working as a team there," Mahugh said.
Mahugh went on to work for the Flathead Valley Community College Foundation for approximately one year. He then took the position as CEO for BBBS in Helena, a position he started on May 4. Mahugh cited the respect and appreciation he has for former CEO Colleen Brady as part of the reason he wanted to come work in Helena. 
"The job really called to me," Mahugh said. "The opportunity to come here and help grow this program."
There are several projects and initiatives that Mahugh said he wants to work on in his new position. The first is having more male mentors join the program. Mahugh said currently the organization needs more male role models.
Another program he wants to push is Bigs With Badges. This program's goal is to recruit mentors who are law enforcement officers, firefighters or other first responders. 
Mahugh said he thinks communicating the message of the organization is an important part of expanding.
"I think our program is one of the best investments you can make in your community," Mahugh said. "Mentors don't have to create potential. They are defenders of the potential that our kids already have."
Mahugh has already started making moves toward his goals. He said the organization already has monthly opportunities for giving via its website, bbbs-helena.org, which is a great way to make a substantial impact.
"I couldn't be more excited to be here," Mahugh said. "I have a passion for our mission. I have a great team of volunteers, staff and council members."
Currently, the organization has approximately 84 matches, which Mahugh said is a good start. However, he said he believes there are a lot more young people out there who could really benefit from a mentor relationship.
Get local news delivered to your inbox!
Subscribe to our Daily Headlines newsletter.