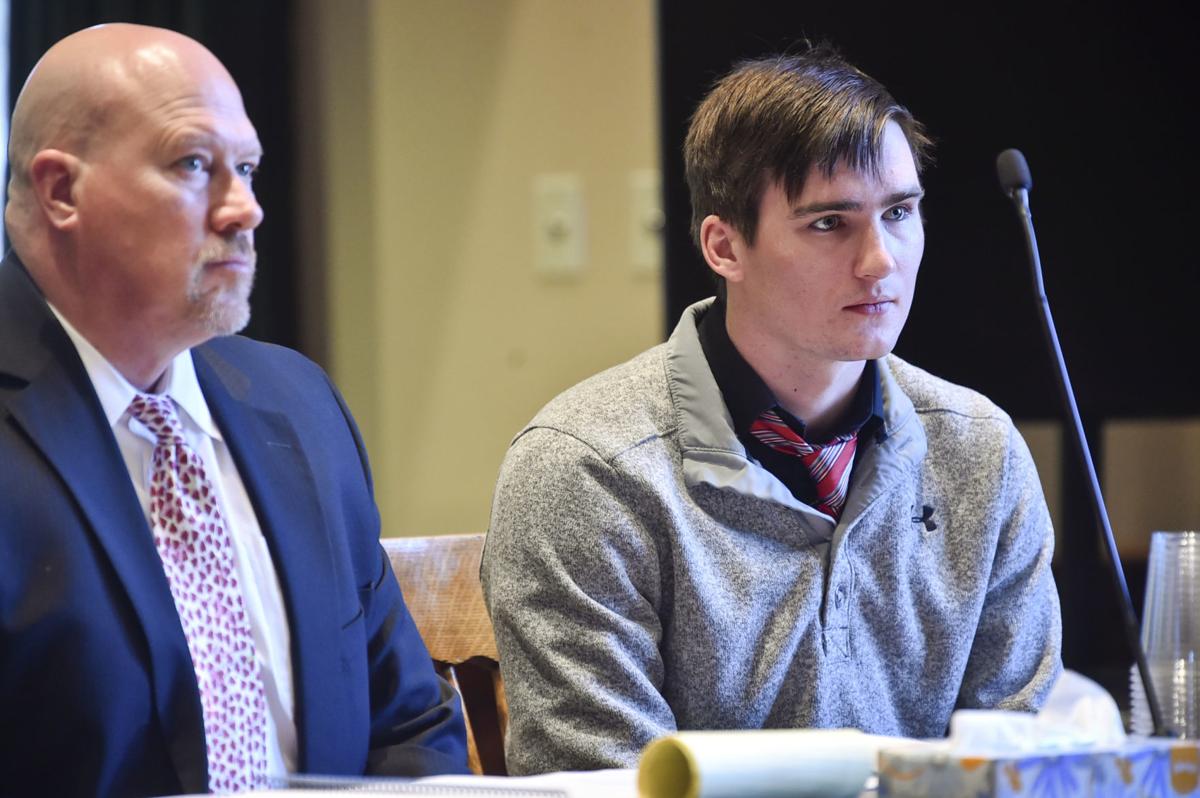 Editor's note - This story has been updated to correct the location of the alleged crimes and to clarify the nature of the charges. 
One of two men accused of raping two 14-year-old girls agreed to plead guilty to a lesser charge of criminal endangerment and received a four-year deferred sentence Wednesday in Lewis and Clark County District Court.
Zachary Craig Shanholtzer was initially charged with two counts of sexual intercourse without consent for allegedly having sex with two girls under the age of consent in Lewis and Clark County. The Lewis and Clark County Attorney's Office agreed to amend the first count to the lesser charge and dismiss the second count as part of the plea agreement.
Deputy County Attorney Jeremy Gersovitz said he went "back and forth in hammering out the plea agreement" with Shanholtzer's defense attorney.
"I just want the court to know that this is not something that was tossed off easily," Gersovitz said during Wednesday's hearing.
District Court Judge Mike Menahan said he felt as though a deferred sentence was warranted considering Shanholtzer's lack of prior offenses and the belief of both the prosecution and defense that he will not pose a problem for the Probation and Parole Division of the Montana Department of Corrections.
You have free articles remaining.
Shanholtzer does not have to register as a sex offender as long as he follows through with the standard conditions applied to his sentence, including any recommended treatment and after care.
Shanholtzer is also prohibited from contacting the victim and the victim's immediate family and can only have contact with individuals under the age of 18 with prior approval from his probation officer.
On Nov. 2, 2017 a detective and officer learned that one of the girls had been assaulted multiple times between May 15, 2016, and Nov. 2, 2017, including a sexual assault that occurred on Oct. 31, 2017.
According to court documents, Shanholtzer was 17 and Tucker John Reisbeck, the second of the two accused of the crimes, was 20 when they brought alcoholic beverages to drink with the two victims. Shanholtzer allegedly laughed after he tried to touch one of the girls, and she told him "no." He allegedly choked and hit her after he tried touching her again and she told him "no."
Court documents state Shanholtzer then raped the girl forcibly while she was telling him "no," causing her to scream because of the pain. Shanholtzer and Reisbeck allegedly laughed at her, and Reisbeck then began having sexual intercourse with her. Reisbeck allegedly filmed the victim without her consent, the court documents state.
In January 2018, a detective conducted an interview with Shanholtzer about the events that happened in 2016 and 2017. Shanholtzer waived his Miranda rights and told the detective that all sex with the girls was "mutual," and he admitted that Reisbeck had taken photographs.
Shanholtzer did clarify that he and Reisbeck had sexual intercourse with the girls and believed that they were "15 or 16," according to court documents. Shanholtzer also said that Reisbeck is "just into younger girls."
Reisbeck was also scheduled for a change of plea and possible sentencing hearing Wednesday, but that hearing was continued.