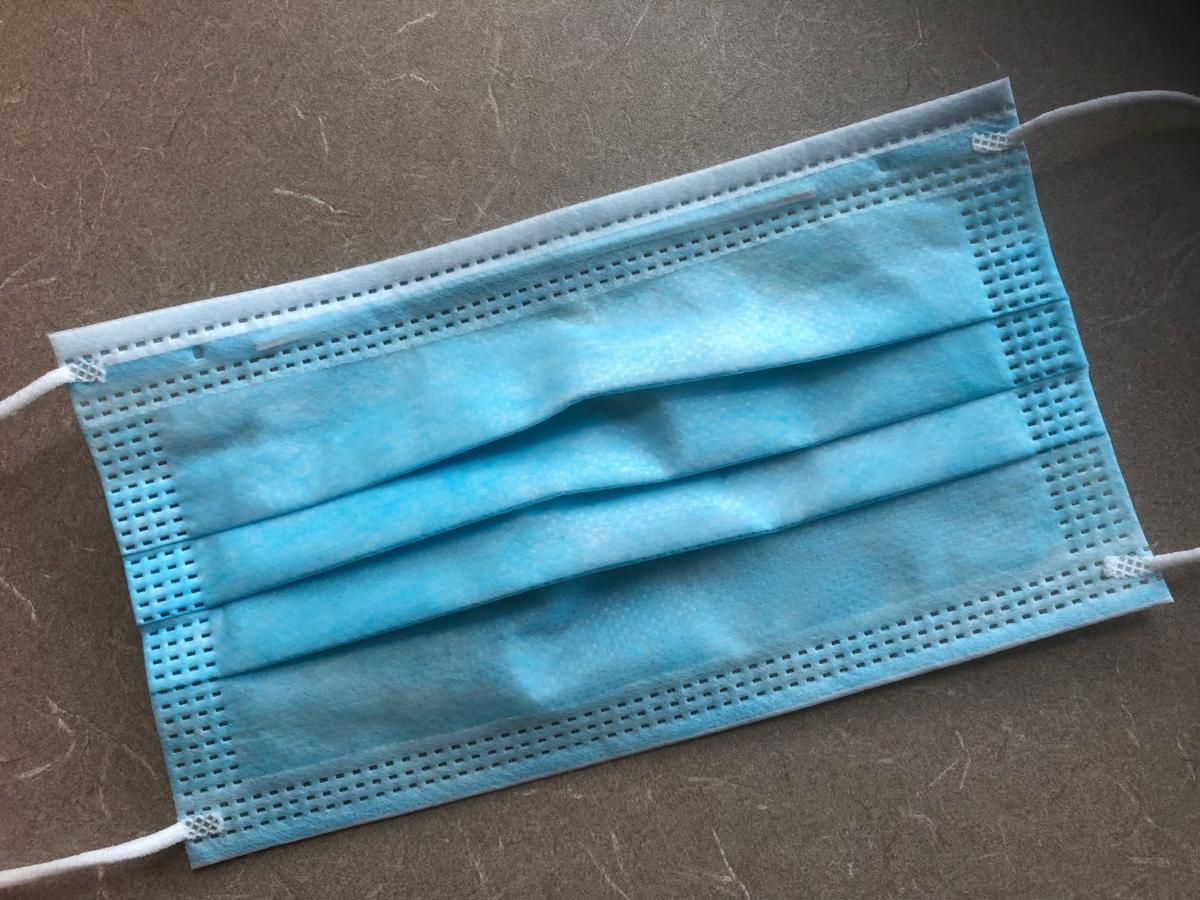 The Jefferson County Health Board has issued a directive for face coverings due to the COVID-19 outbreak, saying it was necessary to implement such measures to reduce the spread of the coronavirus.
Gov. Greg Gianforte earlier issued a directive to let the statewide mask mandate enacted by his predecessor expire Feb 12. However, local counties and school districts can still enact their own measures.
Christina Binkowski, chair of the Jefferson County Health Board, said their decision was made after several members of the public said they were concerned about face-covering mandates going away.
The Health Board enacted a rule that kicked in Feb. 19. Binkowski said it was similar to directives passed in other counties.
"We have to go with keeping our county safe and schools safe," she said.
She said the majority of those people who contacted the health department, board and health officer since Gianforte's news conference said they were in favor of some type of mandate to continue for face coverings.
"The health department and the health board are doing their job," she said. "I can tell you a lot of people don't like it, a lot of people don't like masks, but we have to do our job."
The directive, signed Feb. 19 by Binkowski and health officer Sandy Sacry, will be reviewed weekly.
Jefferson County, which has about 12,200 residents, reported two new cases that were listed Monday on the state's COVID-19 website, bringing the number of active cases to 12. It has had 995 cases overall. Of those, 975 have recovered and eight people have died.
The state also noted that as of Monday morning, Jefferson County has given 2,193 doses of the COVID-19 vaccine and 671 people were fully immunized. Binkowski said that 2,193 number included drug stores and others that were distributing vaccinations and not just the county. She put the county-distribution number at about 600 doses.
The state reported 32 new cases of COVID-19 on Monday, making for a total of 98,810 overall. Of those, 95,299 people have recovered and 1,341 have died. The state posted that 216,383 doses have been administered and 68,191 Montanans have been fully immunized. It was the lowest number of COVID-19 cases in six months and the first time the state has reported fewer than 100 cases in a daily update since mid-September.
The Jefferson County directive orders that masks be worn in indoor spaces open to the public, such as businesses, government offices and schools. It also requires masks for certain outdoor activities where social distancing of at least 6 feet is not possible.
People are not required to wear face coverings while dining in restaurants or while participating in activities that would make wearing them impractical or unsafe, such as strenuous physical exercise. However, spectators at sporting events are required to wear face coverings.
Lewis and Clark County also has a mask mandate in place, requiring face coverings in indoor spaces open to the public. And it requires face coverings for some organized outdoor activities. It also sets capacity levels at events, gyms, restaurants, bars, breweries, distilleries and casinos.
President Joe Biden on Monday marked the U.S. crossing 500,000 lives lost from COVID-19 with a moment of silence and candle-lighting ceremony at the White House.
"We often hear people described as ordinary Americans. There's no such thing," he said Monday evening of the 500,071 Americans who have died. "There's nothing ordinary about them. The people we lost were extraordinary."
"Just like that," he added, "so many of them took their last breath alone."
The country passed the milestone on Monday, just over a year after the first confirmed U.S. death due to the coronavirus.
Story updated to clarify paragraph that incorrectly reported number of complaints from public. The Billings Gazette reporter Juliana Sukut and the Associated Press contributed to this story.
Assistant editor Phil Drake can be reached at 406-231-9021.