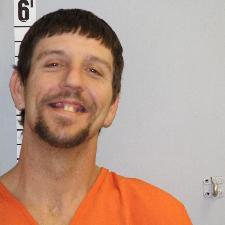 A 31-year-old Helena man has been charged with felony theft, his third felony charge this month.
Christopher James Vanlandingham was arrested Nov. 3 on felony charges including robbery and accessory to robbery. He was later charged with felony theft after allegedly stealing a bicycle.
Police responded to a business for reports of a theft. A bicycle was stolen off of a vehicle's bike rack. The bike is estimated to be valued at $5,000. 
You have free articles remaining.
The bike was sold to a local pawn shop for $300. It was later released to the owner, leaving the pawn shop without merchandise for the original pawn. The individual on the pawn slip stated she was instructed by Vanlandingham to pawn the bike because he didn't have an ID. The money was then given to the defendant.
Vanlandingham allegedly admitted to taking the bicycle and asking his friend to pawn it. 
All charged are presumed innocent until proven guilty.