Dozens of ghosts, ghouls and other Halloween haunts will be lurking in the otherwise G-rated Montana Corn Maze near Manhattan this evening for a single night of frightful fun.
During the daylight hours, participants of all ages can be found searching for hidden clues that will lead them to the end of the 4-foot-wide path carved into a corn field on a 120-year-old farm between Three Forks and Bozeman.
"On the haunted night, it's just survival," said Leah Brouwer, who helps her in-laws run the family farm. "I don't think you really find your way through like you typically would. You just try to make your way to the exit."
The professional scarers are not allowed to grab participants, she said, so "your bubble isn't necessarily going to be popped."
But she said the event is too scary for children younger than 12. Sometimes it can be too much even for the older participants to handle, which necessitates a staff of security guards with reflective vests and flashlights who can guide terrified customers back to safety.
"If someone is really struggling, there is always that safety net," she said.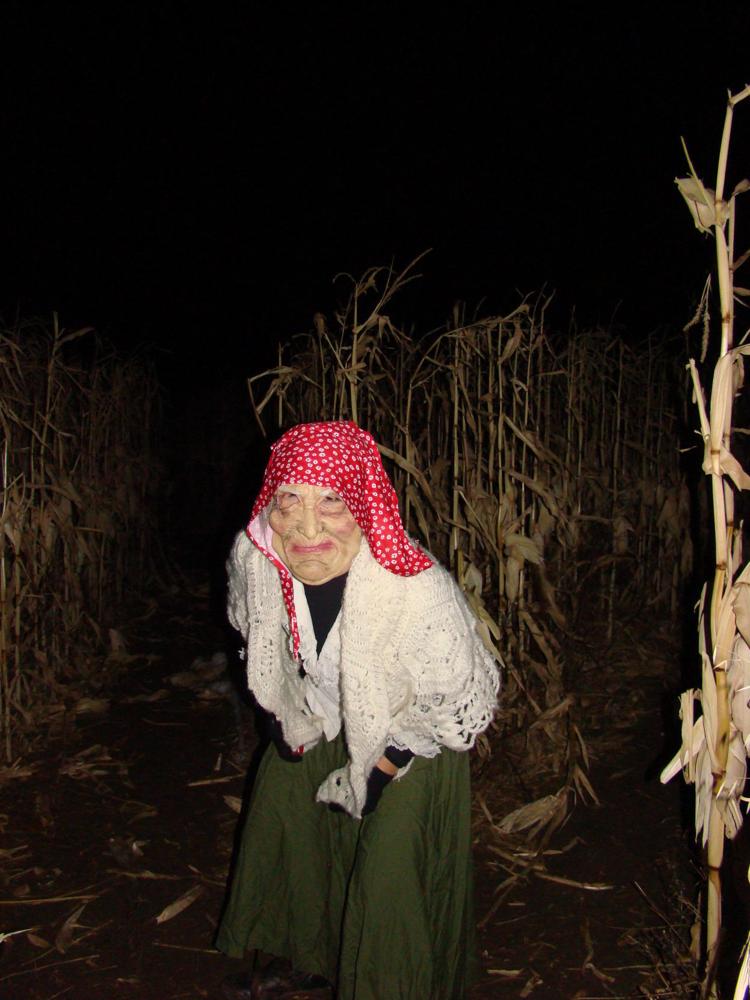 Lewis G. and Mary E. Young homesteaded the 160-acre farm in 1897. It has been in the Brouwer family since 1904, and current owners Rose and John Brouwer took over in 1982.
The Brouwer family opened the first maze in 2010 in a 0.8-acre corn field in a corner of the farm. The maze was expanded to 2.5 acres in 2011 and grew to 4.5 acres this year.
"It started as just kind of an empty corner of the farm that's hard to get to with irrigation," Leah Brouwer said, adding that the family likes to make the attraction bigger and better each year. 
The design of the maze changes each year, and this year's "Montana Love" theme features various animal tracks, foliage and an outline of the state.
To create the maze, the design is first drawn onto grid paper and then planted in the field using the same pattern. Leah Brouwer said the crop is monitored by drone as the sprouts emerge from the soil, and adjustments are made as necessary. 
"It's a process, and it takes a couple weeks to get it cut the way you really like it," she said.
The maze is open for several weeks each fall. After today's grand finale, the crop will be harvested and sent to a nearby dairy farm to use as cow silage.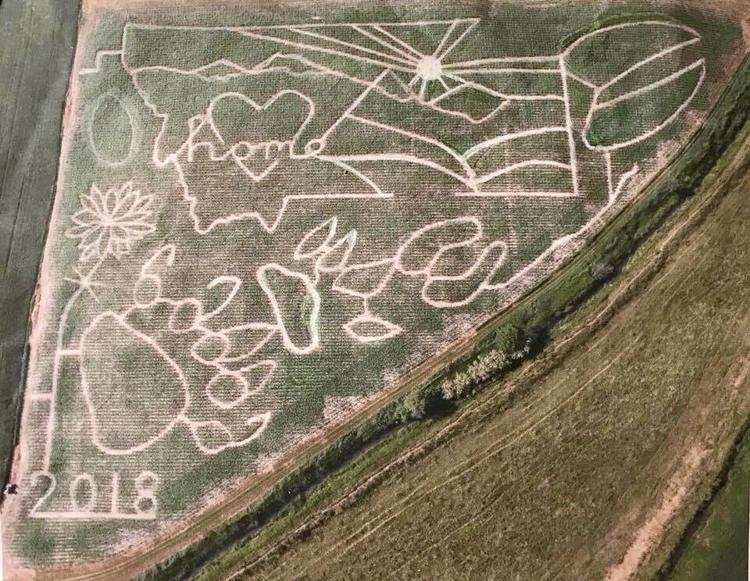 All guests will take a wagon ride to the corn field for the haunted and non-haunted maze.
The non-haunted maze will open at 10 a.m. today, and people can continue to enter until 4 p.m. Tickets for the regular maze are $8 for ages 12 and older, $6 for ages 4-11, and free for children 3 and younger. In addition to the maze, daytime guests can ride a barrel train, enjoy games, play in a playground and get up-close with farm animals at no extra charge. Food and pony rides will be available at a cost.
The field will be emptied at 5:15 p.m. in preparation for the haunted maze, which will open at 6 p.m. Customers can continue to enter until 8:30 p.m. Tickets for the haunted maze cost $10 for all ages. The food vendor will remain on site, but the additional activities and attractions will be closed.
Leah Brouwer said it can take anywhere from 25 to 45 minutes to get through the haunted maze, but "it also depends on how much you like being scared."
Montana Corn Maze is located at 4605 W. Cameron Bridge Road, Manhattan, Montana 59741. Call 406-922-1643 or visit montanacornmaze.com for more information.