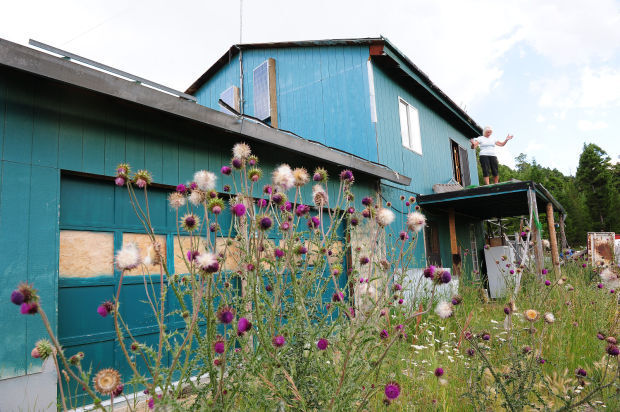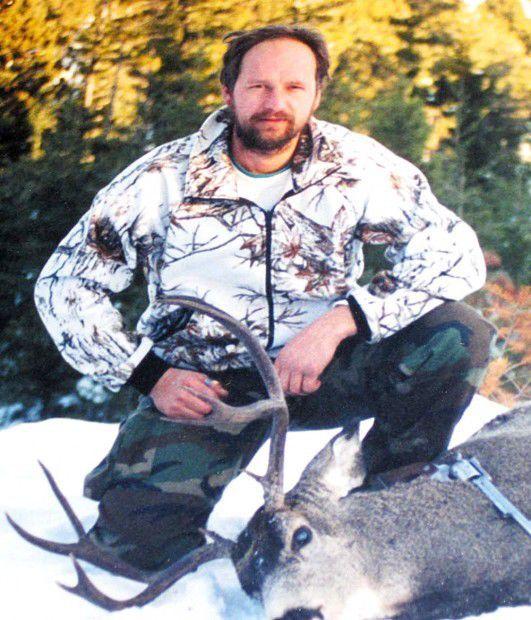 Court records released Thursday detail some of the evidence that led to the arrest of Leon Michael Ford, who is suspected of killing and dismembering Helena-area resident John "Mike" Crites in 2011.
Ford, 66, of Oak Harbor, Washington, is accused of deliberate homicide and tampering with evidence, both felonies.
Some body parts belonging to Crites, who was 48 at the time of his death, were found in trash bags near MacDonald pass outside Helena in October 2011. Additional remains, including his skull, were found west of the Continental Divide near Elliston in September 2012.
According to an affidavit of probable cause filed in Lewis and Clark County Justice Court on Aug. 14, a July 2013 lab report showed that a projectile recovered from the victim's head was consistent with a 38 class, 95 grain hollow point bullet that can be used in .38 special, 357 Magnum, 9mm Luger and 380 Auto firearms. During an October 2012 search of Ford's Oak Harbor home, authorities seized a Ruger 357 Magnum revolver, a Colt 380 semi-automatic handgun and a Smith and Wesson 9 mm semi-automatic handgun.
The court records also say both sets of remains were wrapped in a specific type of cable ties that were last produced in September 2011. They were available only through specific distributors and had to be special ordered, so they would not be available for purchase from the inventory of the distributor's store.
Investigators subpoenaed Chugach, a contractor doing business at an Oak Harbor air base where Ford and his wife were employed in 2011. Platt Electric records indicate that Chugach had purchased the same type of cable ties and Ford had removed them from its Oak Harbor warehouse on Feb. 16, 2011, but the records do not list a work order number identifying the project for which Ford planned to use the materials, according to court documents.
Investigators also allege that Ford withdrew a box of heavy-duty trash bags from the Chugach warehouse inventory on June 27, 2011. Ford's vacation slips and video footage indicate that Ford was in Helena that day and not at work at the air base. 
The court records do not say when the subpoena was issued. Lewis and Clark County Sheriff Leo Dutton also declined to talk about the timeline of the subpoena but said it took time to document the facts needed to build a case that both law enforcement and prosecutors believe is strong enough to lead to a conviction.
"There was a lot of investigative work that occurred between 2012 and now, and some details took time to research, validate, and either confirm or deny," he said. "The county attorney needed a case brought to them that was prosecutable, and we feel that we did. And it's a great team effort. There's been a lot of internal work, collaboration and cooperation that has led up to this."
Ford owned 15 acres north of Crites' property up Turk Road in the hills northwest of Helena at the time of Crites' death, and the court records released Thursday show that the two men were involved in a bitter land dispute in the years leading up to Crites' disappearance.
Court records say a fork of Turk Road leading to Ford's property crosses land that was owned by Crites, who installed a metal barrier across this portion of the road because he contended that it was not a legal easement.
In June 2007, Crites called 911 to report that Ford pointed a revolver at him during a confrontation at the barrier. Ford also contacted law enforcement to report that he had cut a lock Crites placed on the barrier and replaced it with his own lock. Ford told authorities he pointed his pistol at the ground as a warning to Crites, who was allegedly holding a rifle as Ford was changing the locks.
A few days later, Ford reported to law enforcement that he returned to the property and found the gate welded shut, so he kicked it until the welds broke to enter his property. The next day, Crites was served a court order allowing Ford to use his property by using the contested section of road.
On June 24, 2011, Ford told law enforcement he sent Crites a letter warning that he was coming to Montana and expected to be able to access his property. Crites told a friend that night that he feared his "crazy neighbor" was going to kill him.
Ford told investigators he met with Crites outside his home on June 25, 2011 to work out their differences. The next morning, Crites told a friend that Ford was yelling and screaming at him the night before, and that he asked Ford to come back around 10:30 a.m. on June 26, 2011 to discuss the issue.
Video footage showed Ford's vehicle traveling toward the disputed section of road at 10:37 a.m. and then speeding the other direction at 3:34 p.m. on June 26, 2011. Ford told investigators he never saw Crites that day.
Ford initially told investigators he was spraying weeds on his property that day, but records show he did not rent a pull-behind weed sprayer from Lewis and Clark County Weed District until the next day, court documents say. Ford later changed his story to say he was not spraying weeds but looking for booby traps with a metal detector that day, according to prosecutors.
On June 27, 2011, a friend went to check on Crites and found the gate to his property and the door to his home open, but Crites was nowhere to be found.
Ford was taken into custody just before 10 a.m. Pacific Time Wednesday in Oak Harbor. During a court hearing in Oak Harbor Thursday, Dutton said, the judge set his bail at $500,000 and scheduled another hearing for Monday afternoon. 
Dutton said his office is seeking to have Ford extradited to Lewis and Clark County to stand trial. 
From her home in Denver, the victim's sister Connie Crites said she "literally started jumping up and down" when authorities called Wednesday to inform her of the arrest. She said she made the three-hour drive to her mother's home Wednesday evening to break the news in person, and "needless to say she was grinning ear to ear."
Although she believes there were some problems with the investigation early on, Connie Crites said she was particularly pleased with the work law enforcement has done on the case during the last six months. 
"We never gave up. We knew that justice would happen at some point," she said. "And despite all the hiccups and horrible roller coaster, we've met a lot of really, really good people in Helena and we are grateful for the support that we got from the community as a whole."
Nobody has come forward to claim the $10,000 reward her family offered in 2014 for information leading to the arrest and conviction of her brother's killer, she said.