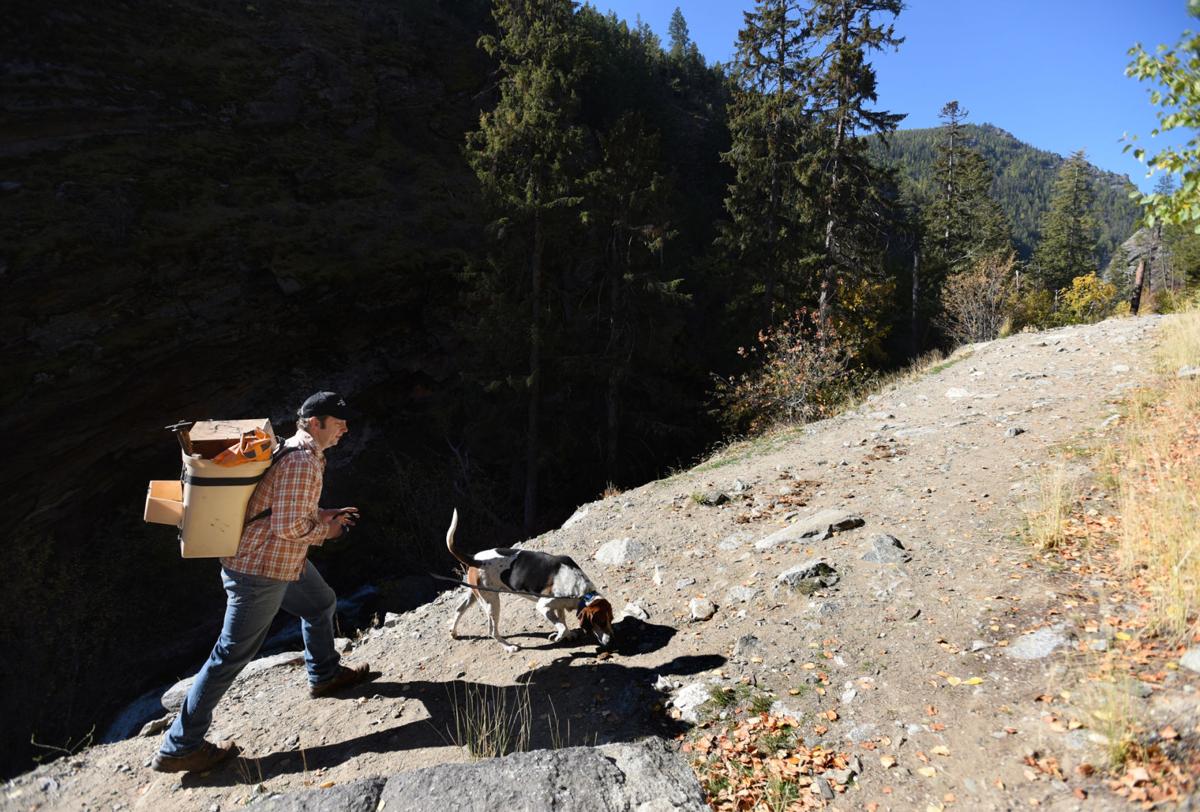 MISSOULA -- A ballot initiative that would have banned the trapping of animals on public lands in Montana appeared headed for failure in early returns Tuesday night.
A total of 133,169 "no votes" on Initiative I-177 had been counted as of 10 p.m., compared to 89,962 yes votes. However, those numbers were from only 33 percent of registered voters in the state.
A group called Montanans for Trap-Free Public Lands gathered enough signatures to get I-177 on the ballot this year. It was opposed by the Montana Trapping Association, the Rocky Mountain Elk Foundation. Roughly a dozen trapping organizations from all over the U.S. contributed large sums of money to oppose the measure. For example, an organization called Big Game Forever in Utah contributed $50,000 for media time for an anti-I-177 campaign.
Montana Fish, Wildlife and Parks keeps track of trapping statistics and oversees the statewide licensing program. Every year, an average of a little more than 50,000 furbearing animals are harvested every year in the state, and between 5,000 and 6,000 people get their trapping licenses every year. In the trapping season from 2013 to 2014, 52,922 furbearing animals were taken. The previous year, 72,591 were taken, and the year before that, 66,919 were taken. The lowest number in the last decade came in 2008-2009, when only 37,201 were harvested.
The vast majority of animals trapped are muskrats and coyotes, two species that generally comprise more than half of all harvested furbearers combined.
Raccoons and beavers are the next most-harvested species, with about 6,000 each taken every year. Red fox, bobcats, skunks, badgers, marten and mink are each harvested in numbers ranging from about 1,000 to 2,000 every year. There is a quota of only seven fishers in Montana every year, and wolverine harvests have dropped from 11 in 2005 to zero in 2014 after a temporary ban was put in place on those animals.
Toby Walrath, the president of the Montana Trapper's Association, did not return a call seeking comment.
Connie Poten, a Missoula resident who took part in efforts to get I-177 passed, said her group will try again in another four years.
"I think it had plenty of support but the trappers had a lot of money from out of state," she said. "They were running TV and radio and billboard ads that were completely deceptive. There were misleading ads that said I-177 could lead to poison on playgrounds, skyrocketing predator numbers and would cost hundreds of thousands of dollars. Total falsehoods."
Poten said that the ads against I-177 amounted to "fear mongering."
"They never used the word 'trap' or 'traps' in their ads because if they had the jig would have been up," she said. "They misled the public about what I-177 was about. We are a grassroots organization, and we did not have buckets of money. But we are not giving up."