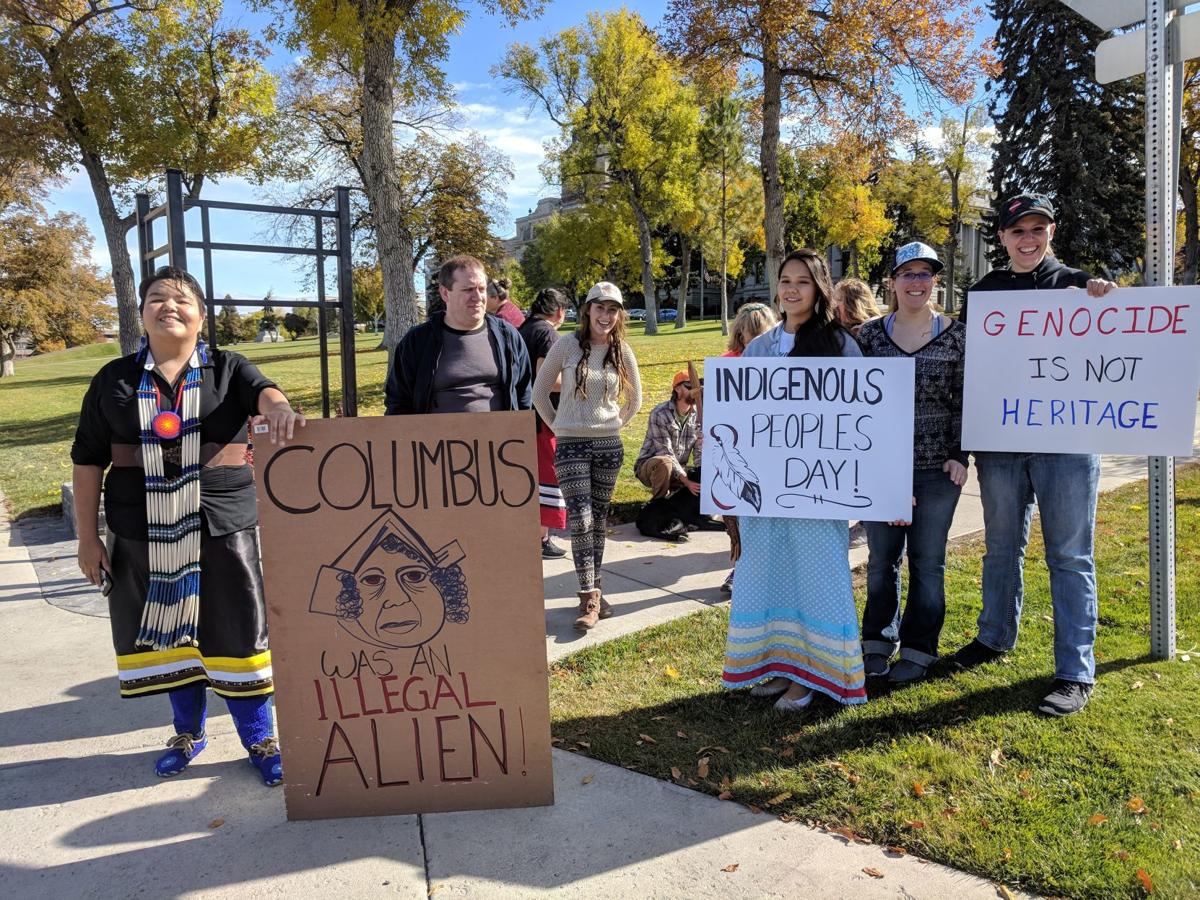 The Helena City Commission passed a resolution Monday evening to change the name of Columbus Day, a federal holiday in October commemorating the arrival of Christopher Columbus in the Americas in 1492, to Indigenous Peoples Day.
A half-dozen people made public comment at the meeting in favor of the commission's decision.
Roberta Duckhead Kittson Nyomo, a Helena resident, told the commission about her experience in school. She had to learn about Columbus on her own, and found some of the acts he and his men had done in the name of conquest disturbing.
"I ask all of you to remove Columbus Day from Helena, Montana, to make it a day of joyfulness, happiness, friendship," Nyomo said.
Earlier this year during the Montana legislative session, a bill to change Columbus Day to Indigenous Peoples Day passed the House but failed in the Senate. Commissioner Heather O'Loughlin said the fact it was brought up in the Legislature itself was a step forward.
"I appreciate the fact the Legislature has considered this effort," O'Loughlin said.
You have free articles remaining.
State Rep. Moffie Funk, D-Helena, said that the movement to change Columbus Day to Indigenous Peoples Day started in governments like the city of Helena.
"This is the way to get it done," Funk said.
Duran Caferro, an academic tutor for Native children in Helena Public Schools, said learning about Columbus Day is difficult for his students.
"When it comes to Columbus Day, it's tough to reconcile the dissonance, to ask them to understand," Caferro said.
Lana Spino, a student in Helena, spoke about how her culture can be misunderstood, which frustrates her.
"It's really emotional knowing no one really pays attention to Native Americans," Spino said.
Native students learn that what has been accepted in their textbooks is wrong, Caferro said.
"People lived here, as Native elders would say, 'for time immemorial,'" Caferro said. "There were Native people in America. Adults and people tell them otherwise."