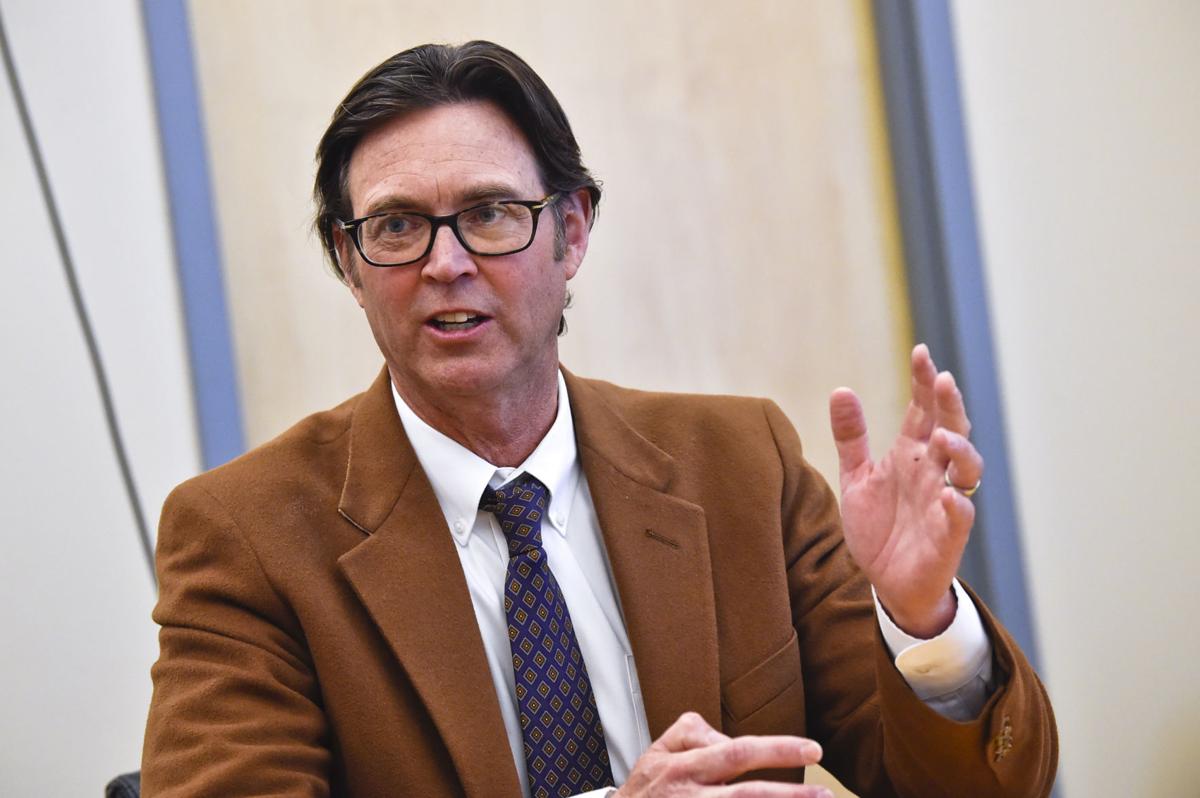 Todd O'Hair is ready to roll up his sleeves and get elbow deep in Montana's business.
O'Hair was recently named the new CEO of the Montana Chamber of Commerce after Webb Brown announced his retirement last fall following 20 years at the helm. He will begin his role May 1 as Montana's top business advocate. 
O'Hair grew up in Paradise Valley and graduated from Montana State University with a degree in business and marketing. Aside from short periods in the South and in Washington, D.C., O'Hair has spend most of his life in Montana. 
"Montana's always home, especially if you grew up here," he said.
Over the years, O'Hair has worked with Congressman Rick Hill, Gov. Judy Martz and as a government adviser for Cloud Peak Energy. He served on the state chamber's board of directors for seven years until terming out last October. 
As CEO of the state chamber, O'Hair will be responsible for all chamber activities and will act as a representative for the interests of chamber members. Chamber members include businesses and sometimes city chambers. 
Local, state and U.S. chambers all act autonomously, explained O'Hair, and the Montana chamber has a "lighter touch" with the federal government. 
A major aspect of the job is appealing to the state Legislature on behalf of Montana's business interests. However, since O'Hair starts in May, this marks the first year in nearly 20 that he has had little to do with the Legislature.
He said he will enjoy the break, but admitted he enjoys working with Montana's legislative body. 
As he steps into this new role, O'Hair wants to focus on the chamber's "Envision 2026" plan moving forward. The plan, which started in 2016, is a 10-year approach to focus on the challenges that business owners face. 
You have free articles remaining.
The chamber engaged businesses who named workforce development, infrastructure, business climate and entrepreneurship as primary areas of need. 
"This state has a strong entrepreneurial spirit," O'Hair said. He believes this is a spirit that can thrive under the right conditions. 
One of the biggest ways to do that is addressing the need for "soft skills" and building a strong business climate for future generations. O'Hair said many businesses struggle to find workers with good soft skills such as teamwork, politeness and showing up on time. 
In O'Hair's opinion, focusing on the next generation is a good way to address this need. 
"Montana has an allure of people wanting to move here, or move back," O'Hair said. "One of our biggest resources is our kids, they wind up wanting to come back after leaving for a while. We need to foster a climate for them to return to." 
O'Hair said he thinks there are opportunities to work with the education community to teach hard and soft skills at a younger age.
"We need students who are prepared to enter the workforce," he said. "Because not everyone goes to college." 
A balancing act that O'Hair views as a chamber duty is bringing in new business and maintaining existing businesses. 
"We can be a big advocate for bringing new business into Montana," O'Hair said. "We can identify those interested businesses and make sure Montana is at the top of their consideration list."
In the interim, it's the chambers job to make sure existing business remains strong. "We don't want to forget the businesses and industry that made the state what it is," O'Hair said. "It's a two-pronged approach. It's easy to get distracted by 'what ifs,' but you diversify an economy by adding to it, not taking stuff out."
O'Hair is a man full of ideas on how to help grow Montana's business sector. In the near future, O'Hair will get the opportunity to become better acquainted with Montana's diverse business community. 
"It's a big challenge," O'Hair said. "But I'm excited to tackle it."