Helena lost several notable residents in 2020.
From a former city commissioner to influential conservationists and journalists, here are five local residents who left a lasting legacy in the capital city and beyond.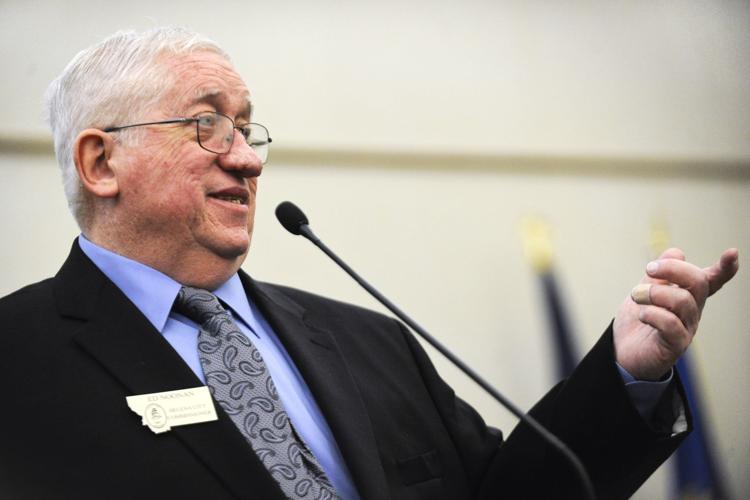 Ed Noonan
March 11, 1949 – Jan. 20, 2020
Long before he became a member of the Helena City Commission, Ed Noonan was known for his dedication to the arts.
Noonan served as director of the Myrna Loy Center from 2000 until his retirement in 2014. He started as a volunteer for the local performance venue, which was saddled with $100,000 in debt at the time, and is credited for saving the organization from financial ruin after it temporarily closed its doors.
"He rolled up his sleeves and saved the Myrna Loy," the organization's new Executive Director Krys Holmes said.
Noonan was an actor, playwright and poet who enjoyed chronicling events, people and interesting details of his life in Helena and believed that no poem was complete until it was read in public.
Many of Noonan's poems are about his experiences at Carroll College, where he spent 35 years as resident director, activity director and permanent part-time adjunct faculty. It was there that he shared his wealth of knowledge about the fine arts, liberal arts, literature, language and communications with countless Helena students.
Noonan was elected to the city commission in 2015 and served on the governing body from 2016 to 2020, when he was appointed as temporary manager of the Helena Civic Center.
"Ed will be remembered as a dedicated leader and educator who was committed to making Helena a better place to live," city officials said in a statement after his death.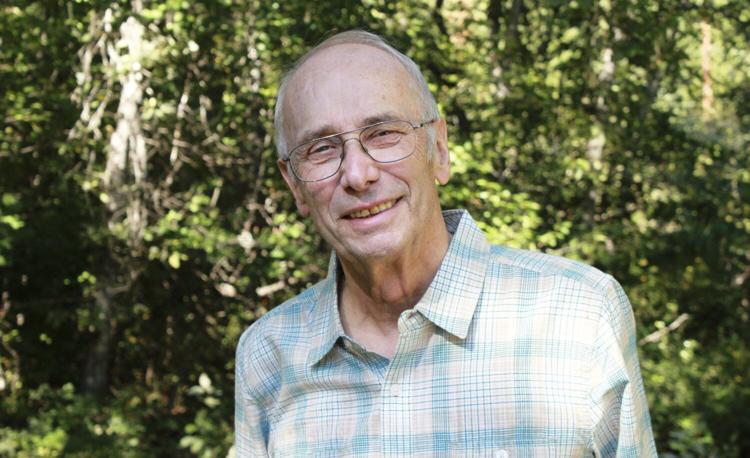 John Kuglin
Aug. 9, 1941 – Feb. 29, 2020
During his 40-year journalism career, John Kuglin helped shape Montana government and paved the way for future reporters to do the same.
Kuglin worked as a reporter for the Missoulian and the Independent Record in 1965 before going on to cover Montana government for the Great Falls Tribune. He later went to work for the Associated Press in Washington state and Wyoming before moving to Helena to become the bureau chief for Montana and Wyoming.
During his time in Montana, Kuglin oversaw coverage of major stories such as the arrest of Unabomber Ted Kaczynski in 1996 and the FBI standoff with the anti-government Freemen that same year. In 1988 he started the Montana Freedom of Information Hotline, which gives journalists and other members of the public free legal advice on public records and open government issues.
"John was a champion of the free press and a staunch defender of Montana's constitutional right-to-know," said former AP news editor John MacDonald, who was hired by Kuglin in 1990. "More than that, he was a good man and a damn fine fisherman."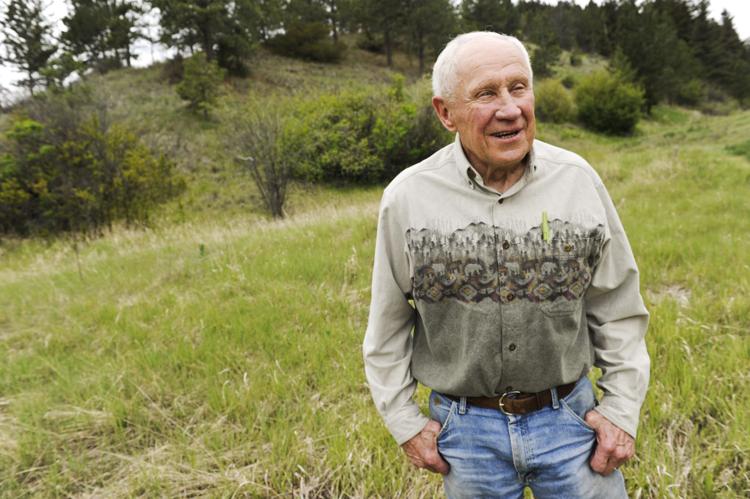 Jim Posewitz
March 6, 1935 - July 3, 2020
Legendary conservationist Jim Posewitz is known throughout the country as one of the foremost experts on fair chase, and his work is still shaping hunting ethics today.
Posewitz worked as a fisheries biologist during his 32-year career with Montana Fish, Wildlife & Parks. He helped gather data that resulted in the cancellation of proposed Missouri River dams upstream from Fort Peck, preserving a river that is now in the national Wild and Scenic Rivers System.
In 1969, he was named administrator of the department's Ecological Services Division. He headed the International Joint Commission addressing water quality in the Flathead River System, and helped prevent an open-pit coal mine from being developed in the Canadian portion of the Flathead drainage.
He established Orion — the Hunter's Institute, a nonprofit dedicated to ethical hunting and preserving wilderness and wildlife. The first of his five books, "Beyond Fair Chase: The Ethic and Tradition of Hunting," sold more than a million copies and is given to everyone who completes hunter's education in Montana.
Posewitz was named "Conservationist of the Year" by the Montana Wildlife Federation, the Montana Environmental Information Center and the Montana Hunting Hall of Fame. In 2016 he was inducted into the Montana Outdoor Hall of Fame, which he helped establish to honor and celebrate Montana's outstanding conservationists.
"Jim was not only an essential voice for conservation and wildlife, but a friend and an incredibly kind and decent person. Lisa and I join so many in mourning his passing, yet celebrating that he was part of our lives," Gov. Steve Bullock said.
Brian Kahn
Jan. 22, 1947 - Oct. 29, 2020
Brian Kahn dedicated much of his life's work to helping people focus on their similarities instead of their differences.
Kahn was an attorney, journalist, author, and host of the award-winning Home Ground Radio show, which is aired on more than 30 public and private radio stations in the Rocky Mountain West.
Through open and honest conversations on topics including politics, religion, education, wildlife, health care and conservation, Home Ground Radio's stated mission is to explore the "often-overlooked 'common ground' of diverse community interests." With over 1,000 shows over the course of more than 20 years, Home Ground Radio's guests discuss who they are, what they think and what they are doing about it.
"He really cared about people, and common ground is one of his major themes," said longtime family friend Clay Clement of California. "He didn't see any reason for the sort of rigid partisanship that exists in the country. He thought Americans had a lot more in common than they had separately."
Kahn has also produced a documentary film on Soviet-American efforts to save the Siberian crane from extinction and authored several published articles, journals and books.
He was the founder of three nonprofit organizations: Artemis Common Ground works to achieve common ground between a healthy environment and a sustainable economy. Inspired by the words of Pope Francis, Friends of Francis aims to be a global voice in working toward a better world. American Jobs for America's Youth strives to foster life and work skills in young people through collaboration among communities, schools, citizen mentors and employers.
"He generated all these ideas of things to do to benefit other people, to benefit people generally," Clement said. "He was full of ideas and what he wanted to do was make the world a better place."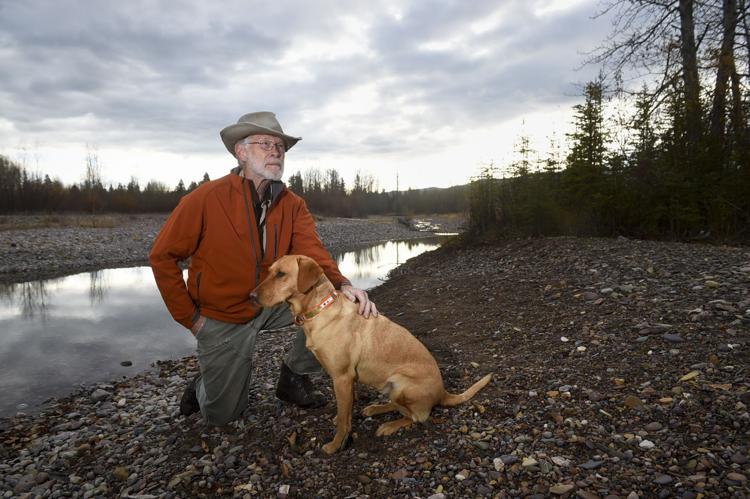 Paul Roos
June 30, 1942 - Nov. 10, 2020
Inducted into the Montana Outdoor Hall of Fame in December, Paul Roos was known throughout the state for his work on the Blackfoot River as an outfitter and advocate.
Roos was an enthusiastic proponent of clean water and conservation ethics, helping spearhead multiple organizations and causes to restore and protect the Blackfoot River. He is known for helping to remove old dams and replace culverts and joining major battles over proposed mines and mining practices.
He started Paul Roos Outfitters in 1970 and was also a business partner in CrossCurrents Fly Shop in Helena and a lodge called the North Fork Crossing. He has also been a teacher, principal and coach, and he created the Snowberry Foundation, which focuses on community education and conservation.
"His legacy for conservation is the Blackfoot River," said Brandon Boedecker, who bought Paul Roos Outfitters, which is now called PRO Outfitters. "It had been degraded from mining and logging before Paul and some of the ranchers and conservation groups started doing some of their work, and now it's one of the few rivers in the state that you can say it's better now than 30 years ago."
This story was compiled from prior reporting by Lee Enterprises newspapers and The Associated Press. 
Editor Jesse Chaney can be reached at 406-447-4074, or find him on Twitter: @IR_JesseChaney.