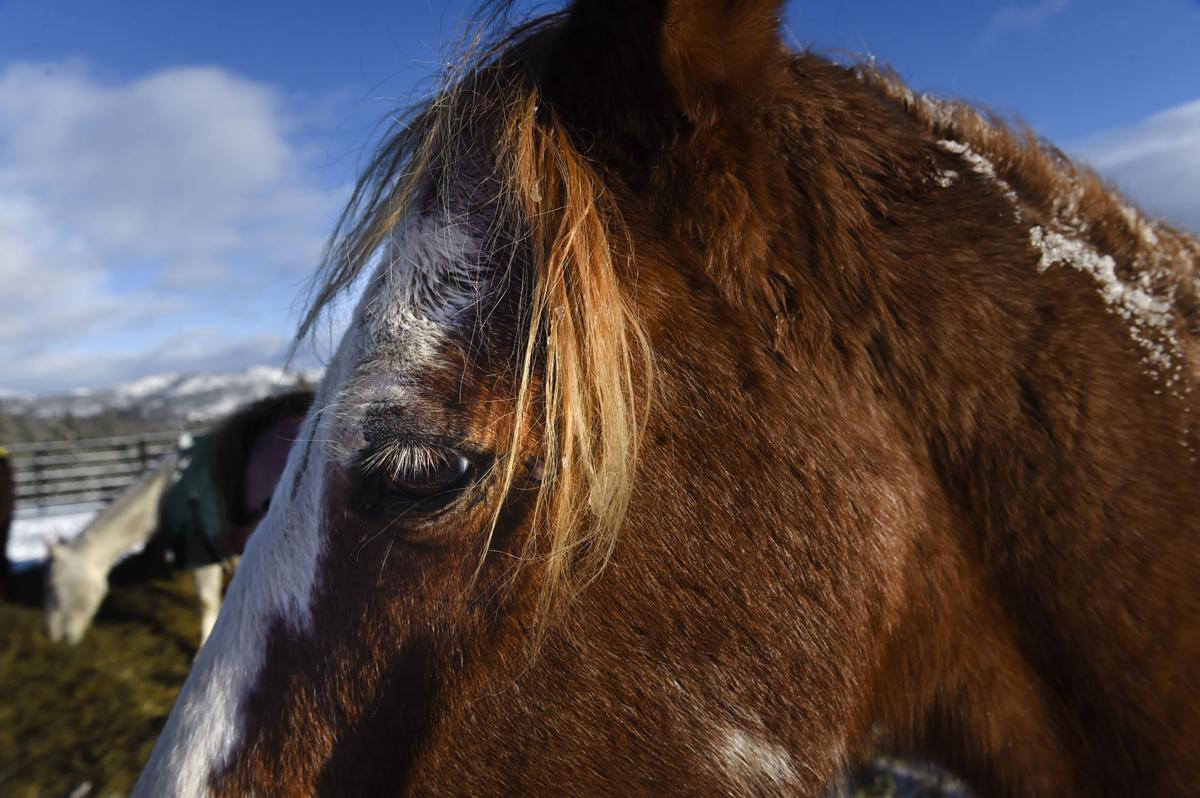 It was three days after Christmas when a trailer full of 10 horses pulled up to Cherron Davis' house in Helena's North Hills.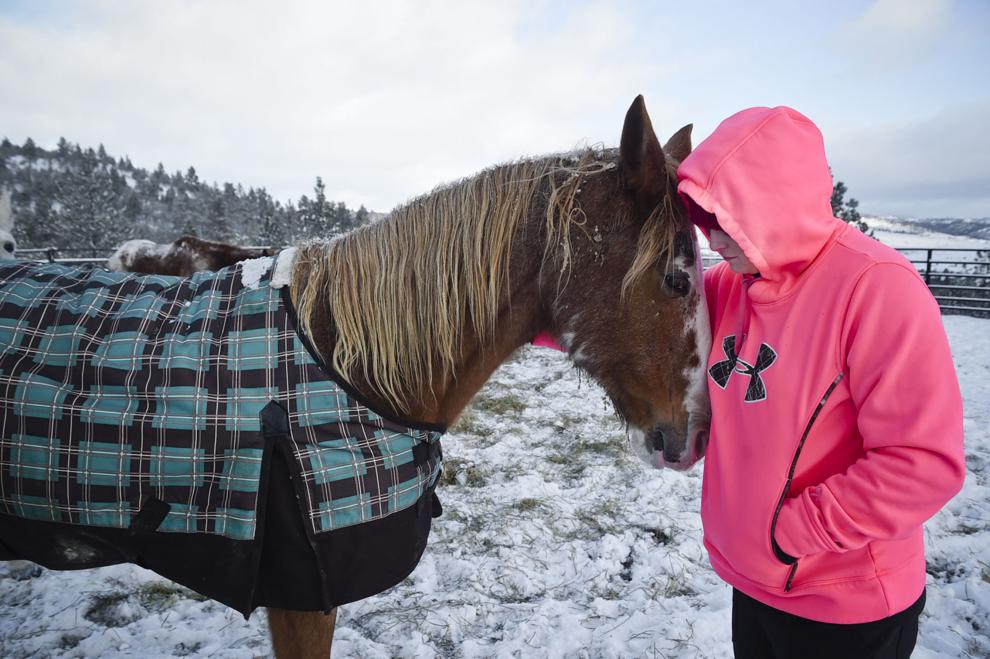 Davis found the horses on a Facebook page that serves as a last ditch effort before horses are sent across the international border to a slaughterhouse.
Often due to overbreeding and owners who are uneducated when they take their horses to auction, more than 100,000 horses are shipped to Canada or Mexico each year to be slaughtered for human consumption, according to government reports. The last slaughterhouses in the United States closed in 2007 when Congress banned the use of federal funds to inspect horses intended for human consumption, but American horses can still be sent across the border to Canada or Mexico for slaughter. The meat is typically exported to Europe and Asia where it's considered a delicacy.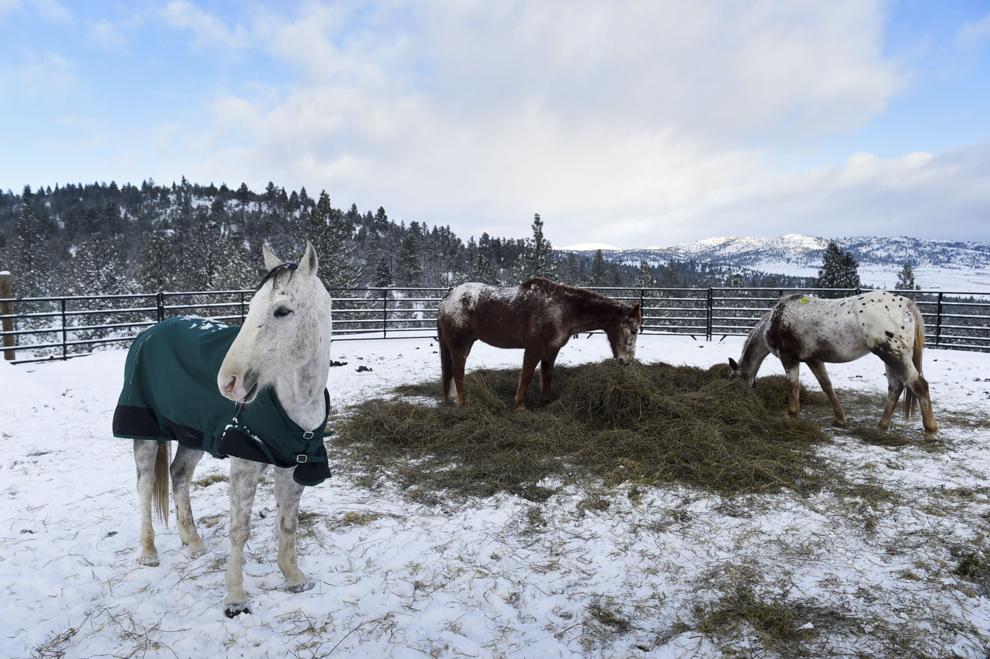 It's easy to assume the horses are old or sick when they're about to be sold to a slaughterhouse. But they are generally young and mostly healthy, Davis said. When horse owners -- someone whose kid grew out of a miniature horse or someone who doesn't ride them often enough -- want to sell a horse at an auction, they typically don't think about the possibility of their horses being sent to slaughter. The sellers often don't know to set a reserve -- or a minimum price they're willing to sell their horses for. As a result, their horses can sell for well under market value.
Because the market for horses is oversaturated, people who own kill pens can purchase those horses at a low price. Once the horses are at the kill pens, they are advertised on a Facebook page with photos, a deadline and a plea for an animal lover to purchase and transport the animal to safety. If a buyer isn't found, the horse goes to slaughter. Either way, the kill pen owner makes a profit.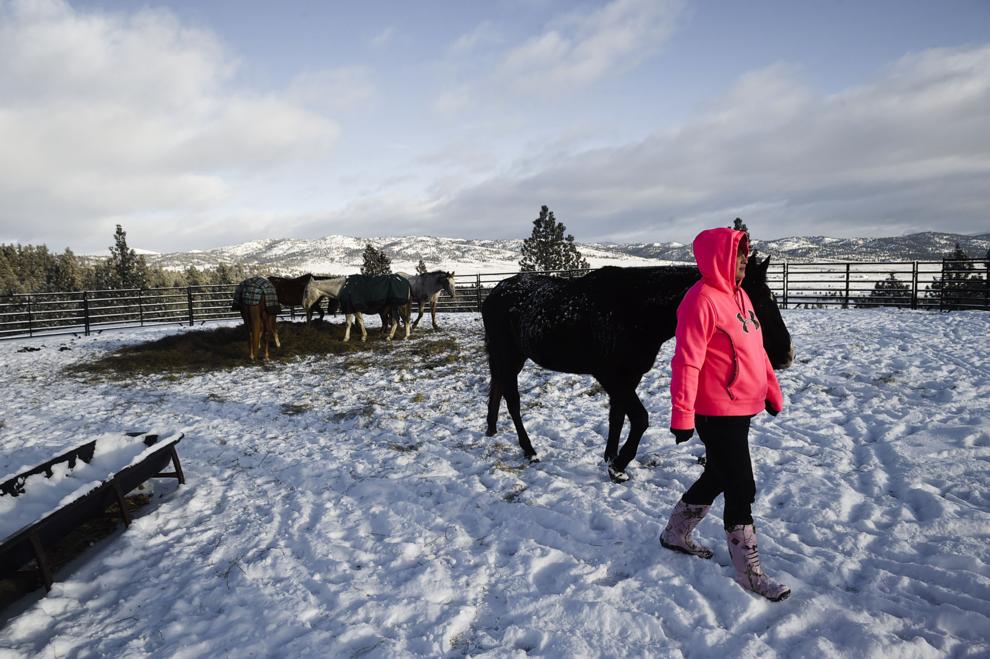 And while there's a debate of whether kill pen owners are buying horses to save them or make a profit, Davis wants to save as many as she can while educating people about overbreeding and the slaughter industry.
"I just wanted to save a life," Davis said.
Davis spent $8,000 to purchase and transport the horses from the kill pen in Forney, Texas. She and her boyfriend, Trever Murphy, now have the horses in quarantine while they get antibiotics and vaccines. Several of the horses had pneumonia and the veterinarian told Davis they would be surprised if one horse made it through the night. Some have abscesses that could be from being haltered too long or tied up too tight.
But Davis and Murphy said all 10 horses are healing, gaining weight and adjusting to the Montana cold with blankets. Most of the horses were a bit skittish at first but are now approaching Davis and Murphy to be petted.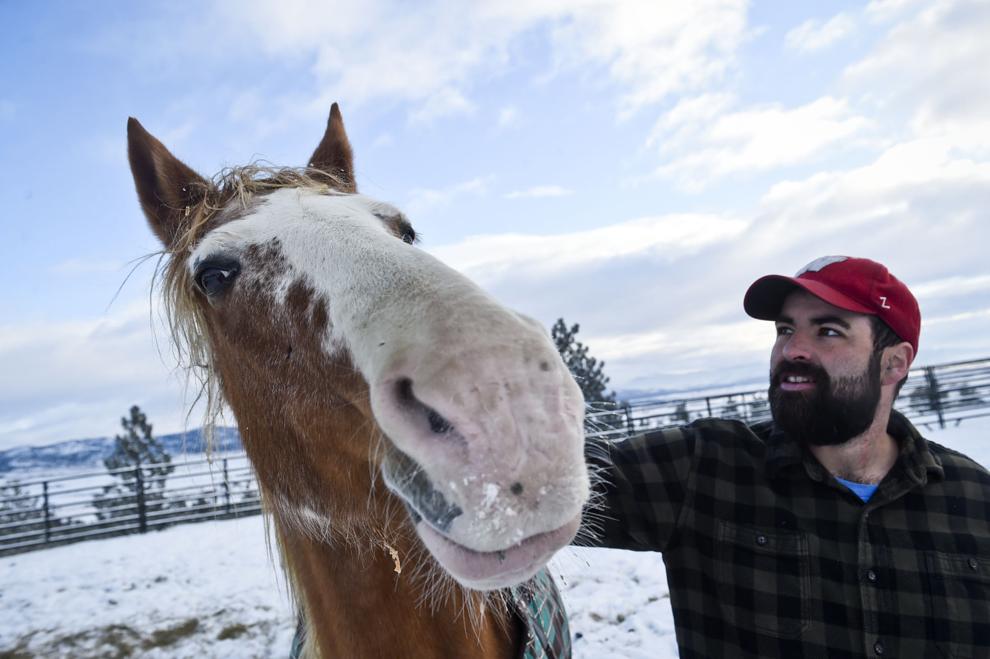 "They're under 15 years old," Davis said. "There's nothing permanently wrong with them."
Davis, who works in residential investment, has rescued two horses from a kill pen before. She moved to Montana from Washington in March and purchased 50 acres to have more room for her existing pets and even more rescues. Davis knows basic training, but said she will likely bring handlers in to work with the horses this spring.
Eventually Davis hopes the horses will be adopted out and she can save another group destined for slaughter. Until then, she's setting up a website to bring awareness to auction procedures and discouraging hobby breeding of horses.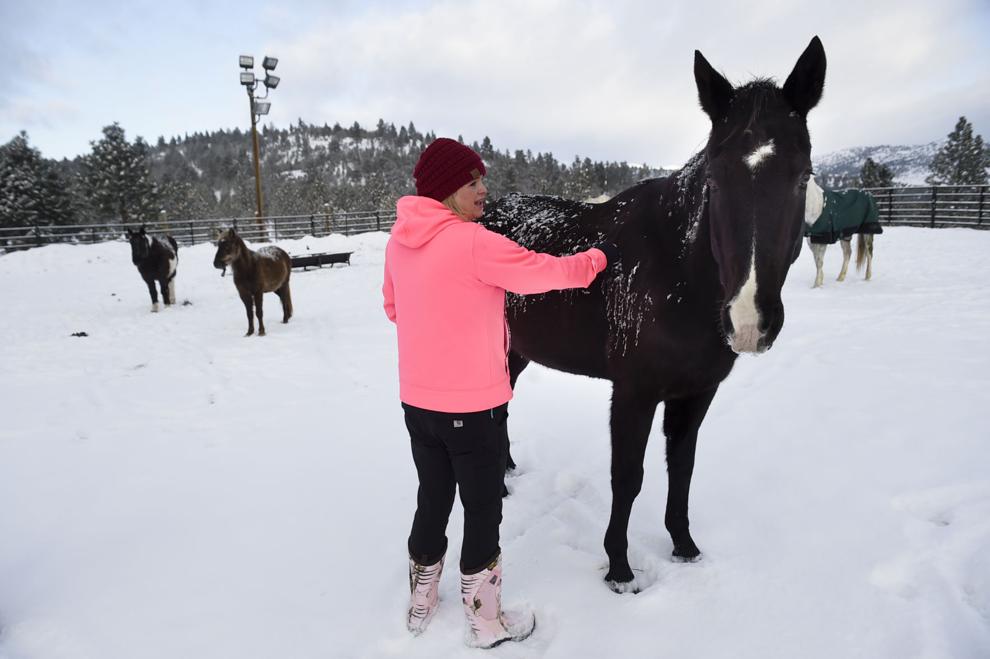 "People think they can make money on breeding the horses … but there's overpopulation similar to dogs at a pound," she said. "I don't think people understand how much time and effort it takes into training a horse and the vet bills and the feed. People think they can make a quick buck at it."
Davis expects the horses will be ready to adopt by summer. To make donations to purchase hay or follow the horses' recovery, go to the Helena Horse Rescue Facebook page.