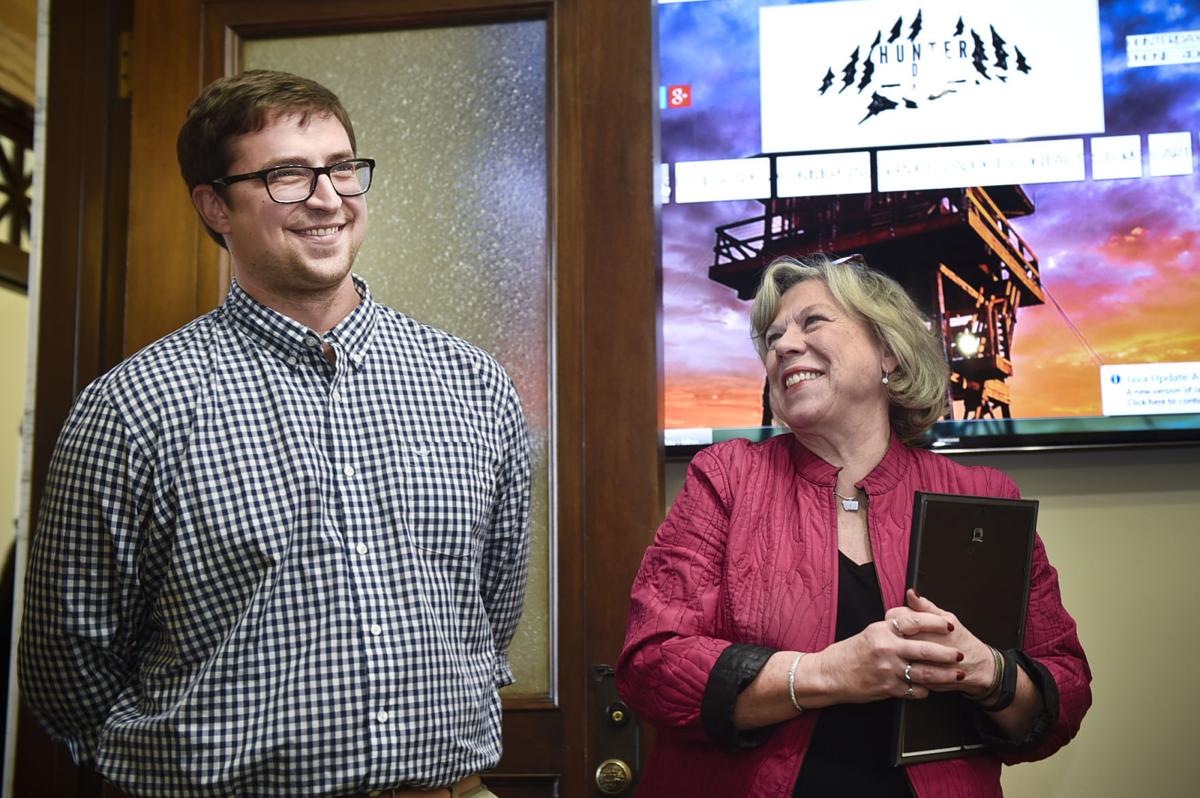 It's only been two years since Hunter Day first picked up a camera.
In that short amount of time, his work has caught the eye of Secretary of State Linda McCulloch.
So much so, on Wednesday Day was recognized as Montana's newest "Treasured Artist" by MCulloch and his work will hang on the wall of the Secretary of State's office.
"Hunter Day is an exceptional Montana talent," McCulloch said. "I was so impressed with his work that we used it on our Election Night Reporting website."
Raised in Helena, Day found an appreciation for nature and wilderness at a young age. Today, his day job has him traveling all over Montana, providing an opportunity to photograph different corners of the state.
Day's images feature an array of Montana landscapes, from Yellowstone to Glacier, his favorite location to shoot.
"I hope my images inspire people to wake up early and catch that sunrise," Day said. "To start a campfire with some friends as the sun goes down, and stay out late and lay under the shining stars that our beautiful state has to offer."
Get local news delivered to your inbox!
Subscribe to our Daily Headlines newsletter.