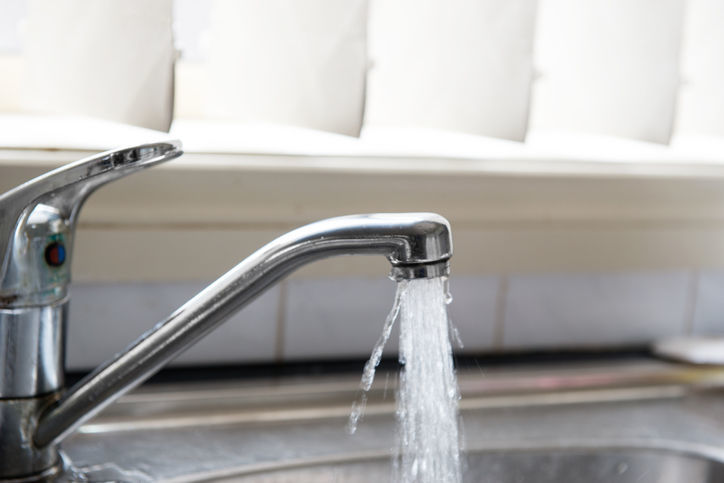 Kathryn QannaYahu said she feels like she's camping in her own home.
The Helena resident has been using melted snow to do her dishes and flush her toilets ever since the underground water service line to her home froze Friday night, and local plumbers estimate hundreds of people in the area are in a similar situation.
"Some of the people won't have water for a month," said Matt Losey, owner of City Plumbing and Heating Co.
While it's not uncommon for the water pipes inside homes to freeze, plumbers are seeing a sharp increase in frozen service lines about 5 to 6 feet underground. The service lines are about 1 to 3 inches in diameter and connect the home to the wider-diameter and constantly flowing water mains, which are typically buried under the street. 
Plumbers in the area said the calls about frozen service lines began spiking last week, as some localized temperatures in the Helena Valley dropped as low as negative 40 degrees.
"It's pushing the frost really deep, and it's taxing a lot of our systems," said Dominic Barnes, vice president of 3 Brothers Plumbing and Heating.
While the snow on top of the ground can help insulate the service lines below the surface, it doesn't prevent them from freezing underneath plowed streets. 
The problem is occurring in both new and old houses throughout the Helena Valley, Losey said, and individual homeowners are typically responsible for repairs.
"It's widespread all throughout the city," he said. "… It's really unusual."
In some cases, plumbers have been able to thaw the frozen lines with an electric thawing machine or a device fed through the service line toward the water main. In more severe cases, however, there's not much they can do. 
"You almost have to have the outside temperature above 30 degrees for an extended period of time to start pulling that frost back up," said Doug Dronen, service manager for Big Sky Plumbing and Heating.
City Plumbing and 3 Brothers have each received about 70 calls related to frozen service lines in the last week alone. Big Sky Plumbing and Heating is receiving an estimated 35-40 calls a day but is only able to respond to a handful of them. 
QannaYahu is among the many Helena-area residents on a waiting list for a plumber, but she's prepared to tough it out.
"I'm not picking up the dog and the cat and myself and all of my work and moving all of that to a hotel," she said on her third day with no running water. "The inconvenience of the water is less of an inconvenience than moving to a hotel."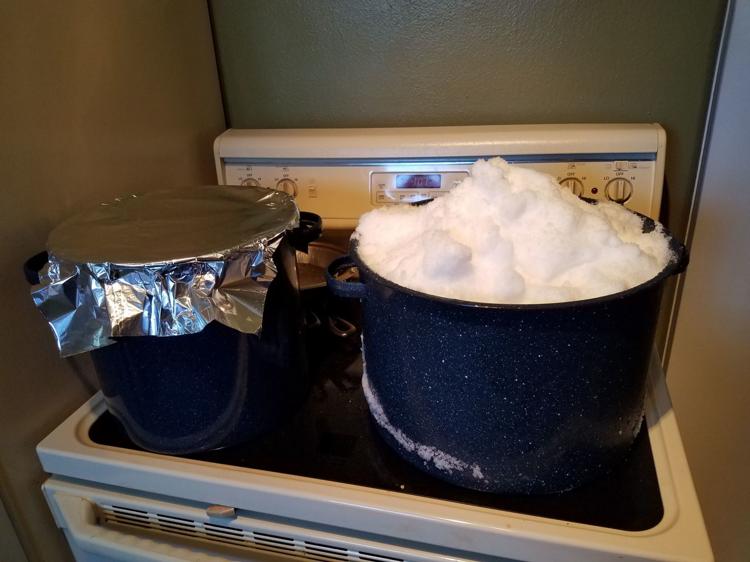 QannaYahu said she has been taking spit baths but uses boiled snow to clean her hair, her dishes and her clothes. For the toilets, she uses water from the snow she shoveled from her yard into her bathtub.
"I did not realize how little moisture there was in snow until you start melting it down," she said.
A friend delivered six gallons of tap water for her to drink, QannaYahu said. And although she doesn't like using disposable products, she made an exception this time.
"I've done primitive camping before," she said. "This is kind of like primitive camping in my house."
Losey advises residents to leave their faucets at a constant trickle to keep the water flowing and help prevent pipes from freezing.
"It might save them 1,000 bucks," he said.
Get local news delivered to your inbox!
Subscribe to our Daily Headlines newsletter.